Work will soon begin to improve a troublesome part of the shared walking and cycling path on Central Park Drive, Henderson.
The Toi / Colletta Esplanade section of the path, which runs alongside Henderson Creek, is set to be upgraded, replacing the significantly cracked sections of the current surface.
The upgrade works will also widen the existing pathway to three metres for most of the path. The retaining wall will also be removed and replaced with a deck boardwalk.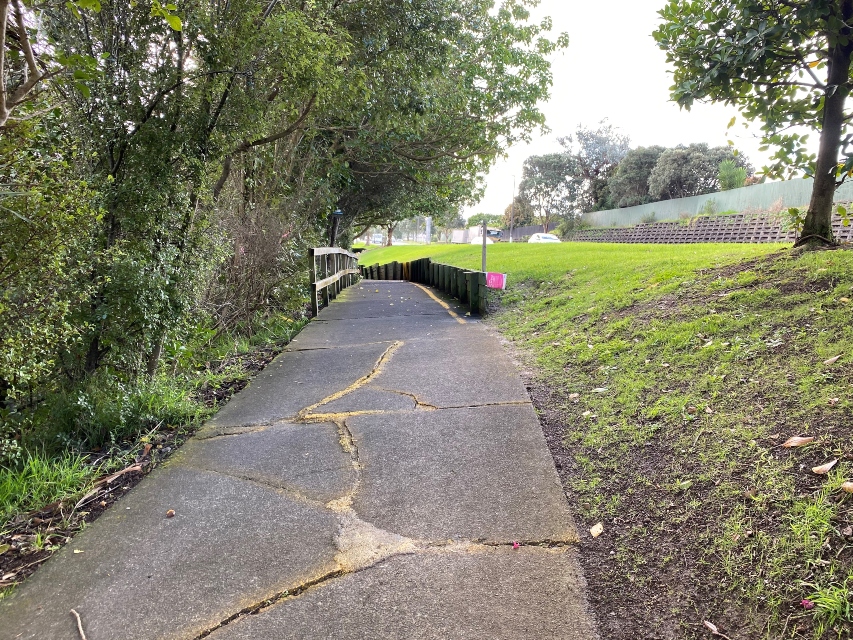 Henderson-Massey Local Board chair Vanessa Neeson says that this news will be pleasing to the many cyclists and walkers who use the pathway.
"We know that this section of the shared pathway is well-used and it needs an upgrade, so I know that there will be a number of community walking and cycling groups who will be delighted at this news and, no doubt, relieved.
"It has certainly been a troublesome part of the path and has been slowly deteriorating over time, so upgrading this section now will be welcome news for many people, including the board.
"This type of renewal work is exactly what we know the community wants.
"While our budgets mean we can't do everything we would like to do, our commitment to improving the area and existing infrastructure, such as the shared path, remains."
Work on the section of the pathway was set to begin in August 2021 but because of the Alert Level changes will now begin in late October, and will last for approximately 16 weeks (weather dependant).
During the works, there will be no pedestrian access and alternative routes will be signposted.