Watercare has unveiled its biggest investment programme to date, outlining how it will spend $18.5 billion over the next 20 years to maintain and develop a resilient water and wastewater network for its customers.
The company's Asset Management Plan (2021-2041) was published today (1 July).
Watercare chief executive Jon Lamonte says the comprehensive plan outlines how we will deliver new water sources and infrastructure to cater for Auckland's growing population, renew some of our ageing assets and expand the wastewater network, ultimately improving the environment.
"We're planning to spend $18.5 billion over the next 20 years to ensure we can continue to support our growing city in a climate-resilient way. When you average that out, that's an investment of $2.5 million every day.
"Auckland's population is expected to grow by almost half a million people over the next 20 years, so we have a colossal job to do to ensure we can continue to provide top quality drinking water to all of our customers and safely treat our region's wastewater while adapting to the changing climate.
"While our population grows, industry does too. Auckland is already home to two-thirds of the country's food and beverage manufacturers – two sectors for which water is vital – so ensuring we can support growth in these industries with a secure water supply is important for the wider economy."
He says securing consents and building large-scale infrastructure can be a lengthy process.
"That's why we have a 20-year planning horizon and start working on projects well in advance."
Watercare's resource consent application to increase the amount of water drawn from the Waikato River is currently before a Board of Inquiry. A decision is expected by the end of the year.
"If consent is granted, we plan to progressively expand our new treatment plant near Tuakau until it can treat up to 150 million litres a day. To put that volume in perspective, that's more than what we can get from all five of our Waitākere dams. We'll also need a new pipeline to carry this water to the city and increase our system's resilience."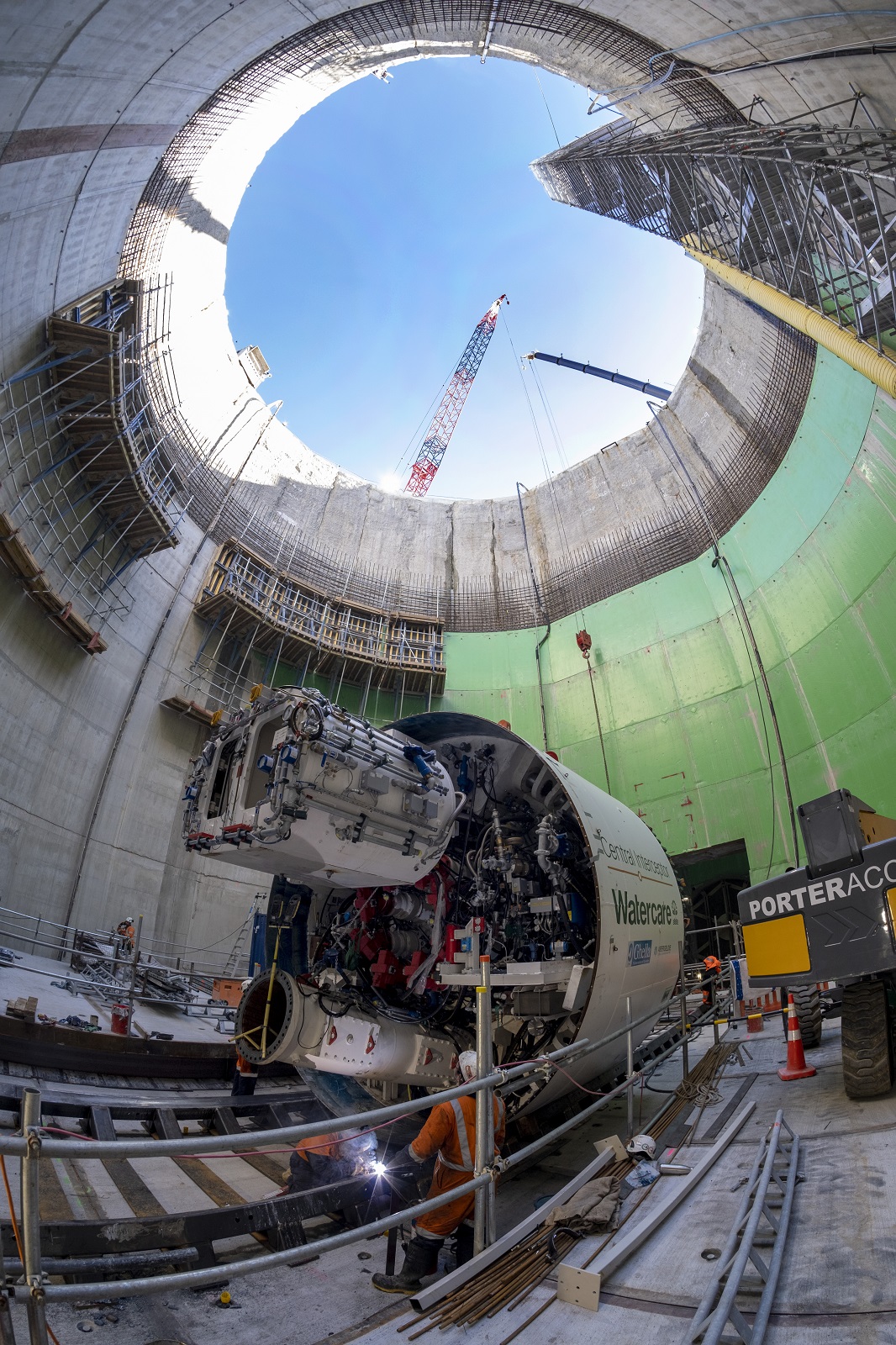 Significant investment is also planned for wastewater infrastructure, with the region's two largest wastewater treatment plants at Rosedale and Māngere set to be expanded and upgraded. This work will improve plant performance while reducing carbon emissions and waste.
"We'll be investing close to $11 billion over the next 20 years on our wastewater system to improve our treatment processes and reduce wet-weather overflows so that the wastewater we discharge ultimately improves the water quality of our waterways," Lamonte says.
"These are things we know our customers feel strongly about – and we do too. This is not just about meeting our consent conditions; it's about doing our bit to improve the environment in which we operate."
Climate change is a key consideration at every stage of the infrastructure delivery process, from planning to construction and the future operation of our assets.
"We have a goal to be a net zero emission company by 2050 and are already working very hard to reduce our carbon emissions, particularly on our infrastructure projects.
"We're also improving processes at our major wastewater treatment plants to both reduce the amount of energy we need to operate them and increase the amount of energy we create on-site using biogas."
All the projects outlined in the Asset Management Plan are paid for using a combination of water and wastewater service charges, Infrastructure Growth Charges and borrowings. Watercare's intended price path for the next 10 years is aligned with the plan.
Water and wastewater prices increased by 7 per cent today, 1 July. For a household with average water use, this equates to about $1.50 more each week. Infrastructure Growth Charges will also go up by 12 per cent.
Watercare does not receive any money from council rates, nor does it pay a dividend to the council.
However, the organisation's ability to borrow money is linked to the debt constraints of the Auckland Council group, which operates under the local government framework.
"We have a strong balance sheet and would like to be able to borrow more, but we can't do so under our current financial constraints. This is why we have had to put our prices up by more than what we have done previously – without these increases, we simply can't deliver the high-standard water and wastewater services our customers expect from us."