After a year and a half of planning, The Friends of Auckland Council's Botanic Gardens are pleased to announce the 8th Sculpture in the Gardens exhibition will open on 11 December 2021.
Sculpture in the Gardens is run every two years by Friends of Auckland Botanic Gardens. It began in 2007 and has grown to become a key event on Auckland's cultural calendar. 20 artworks from Aotearoa New Zealand artists have been selected to be shown throughout the expansive gardens over the summer period from 11 December through to 3 April 2022.
Councillor Alf Filipaina, chair of Auckland Council's Parks, Arts, Community and Events Committee, says Sculpture in the Gardens is an important celebration for everyone.
"We know how many Aucklanders look forward to it every second year. Being outdoors in a beautiful garden setting is so good for our mental health. Given the challenges of the last two years, it is great to see this wonderful exhibition return - while making sure all COVID-19 health and safety protocols are followed. This summer I encourage all Aucklanders to take their whānau / 'aiga to the Botanic Gardens and enjoy the amazing and creative sculptures on display."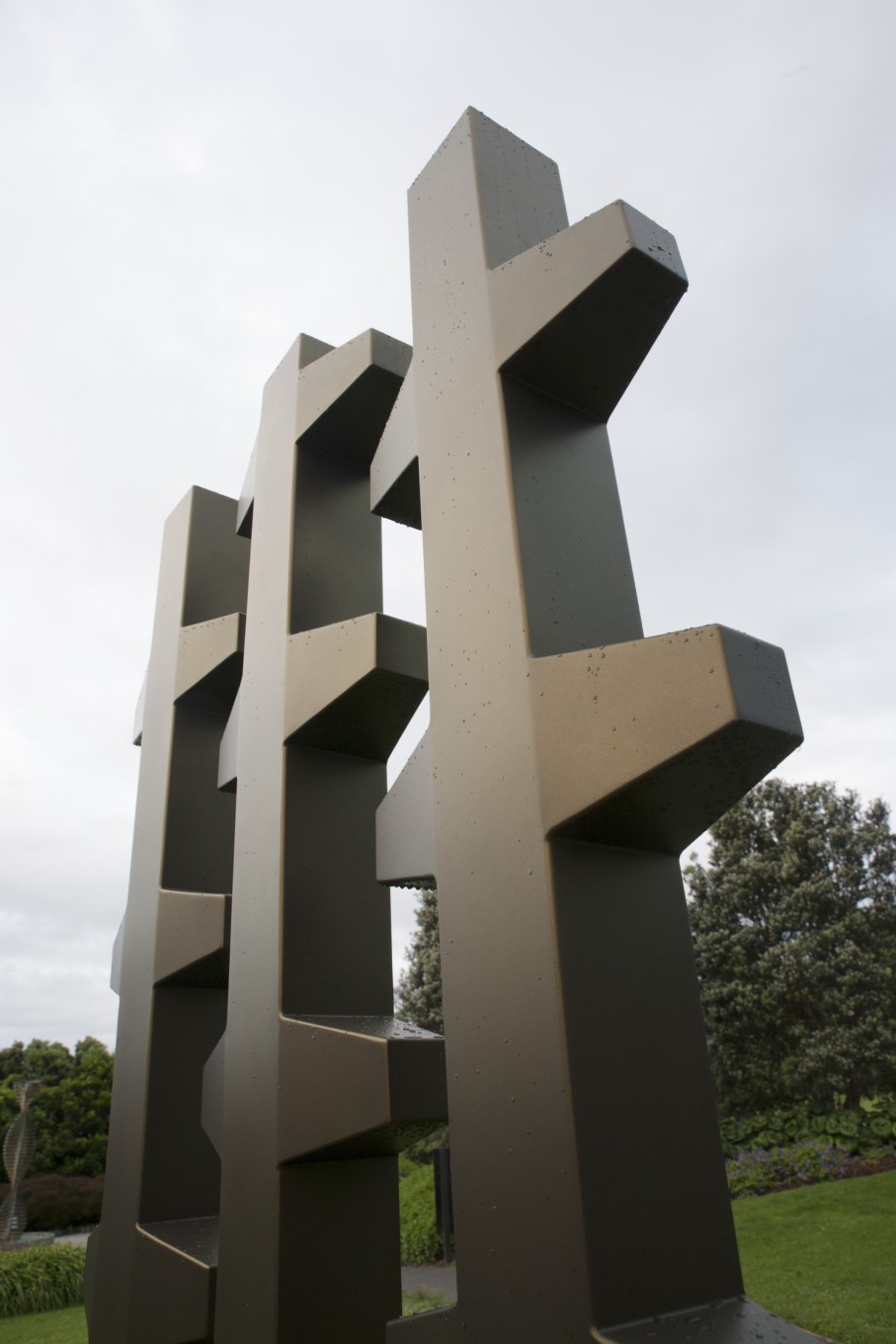 COVID-19 has meant this year's Sculpture in the Gardens protocols and guidelines have been adjusted to ensure the health and safety of all who come to Auckland Botanic Gardens.
Functions usually held within Sculpture in the Gardens such as guided walks and workshops have been removed from the programme. An indoor exhibition space will have a one-way system, with visitor numbers closely managed. Anyone wishing to view the indoor exhibition will require a vaccination pass to enter, so visitors must bring that with them.
Auckland Botanic Gardens Manager Jack Hobbs says that with the COVID-19 safety protocols in place, Sculpture in the Gardens can still be enjoyed
"Wandering along the trail set up to explore the twenty sculptures, surrounded by our beautiful gardens at their summer peak will be a real treat for our visitors."
In many ways this year's exhibition will be the simplest so far - but it is also likely to be the most memorable. Curatorial Panel spokesperson, Linda Tyler says the artworks in this exhibition were selected for their ability to engage, enthrall and create atmosphere.
"When the artists were appointed, they couldn't know how disruptive their year was going to be. For many, lockdowns resulted in no access to materials, their workshops, or fabricators. For a few of the artists, their artworks will be installed once the exhibition is open but will still be welcomed into the exhibition. COVID-19 has forced our artists to adapt and be resilient. The works are more special because of it."
Auckland Botanic Garden's Manager Jack Hobbs says Sculpture in the Gardens has been set up over a 1.7km route as a self-guided tour.
"Trail Guides can be collected from the visitor centre or visitors can simply follow the maps, signs, and arrows along the way. COVID-19 signage will reinforce the government guidelines of social distancing, and the gardens are big enough to accommodate large numbers of visitors while maintaining their bubbles. We also encourage visitors to take responsibility for themselves and others in their bubbles, and move away from areas if they become busy, wait their turn to view the artworks, and move into some of the quieter gardens to seek space to spread out if the area they are in becomes busy."
Visit Auckland Council's Botanic Gardens
Auckland Council's Botanic Gardens are open from 8am till 8pm every day. While the gardens are often busy on weekends and between 11am and 4pm weekdays, for visitors looking for a more contemplative experience, early mornings or evenings are great times to enjoy the gardens.
Sculpture in the Gardens is free and is on all summer and the start of autumn, so visitors can make the choice to leave and come back another day.
Visitors are also asked to make the most of the online exhibition content - with an online gallery, videos about each of the artists, kids' activities and a virtual trail.
Three prizes are awarded during the Sculpture in the Gardens season: The McConnell Family Supreme Award, The Friends of the Auckland Botanic Gardens Acquisition, and the People's Choice Award. The sculpture that wins The Friends of the Auckland Botanic Gardens Acquisition is purchased and added to the permanent sculpture collection within the botanic gardens. Visitors are encouraged to vote for their favourite sculpture at sculptureinthegardens.nz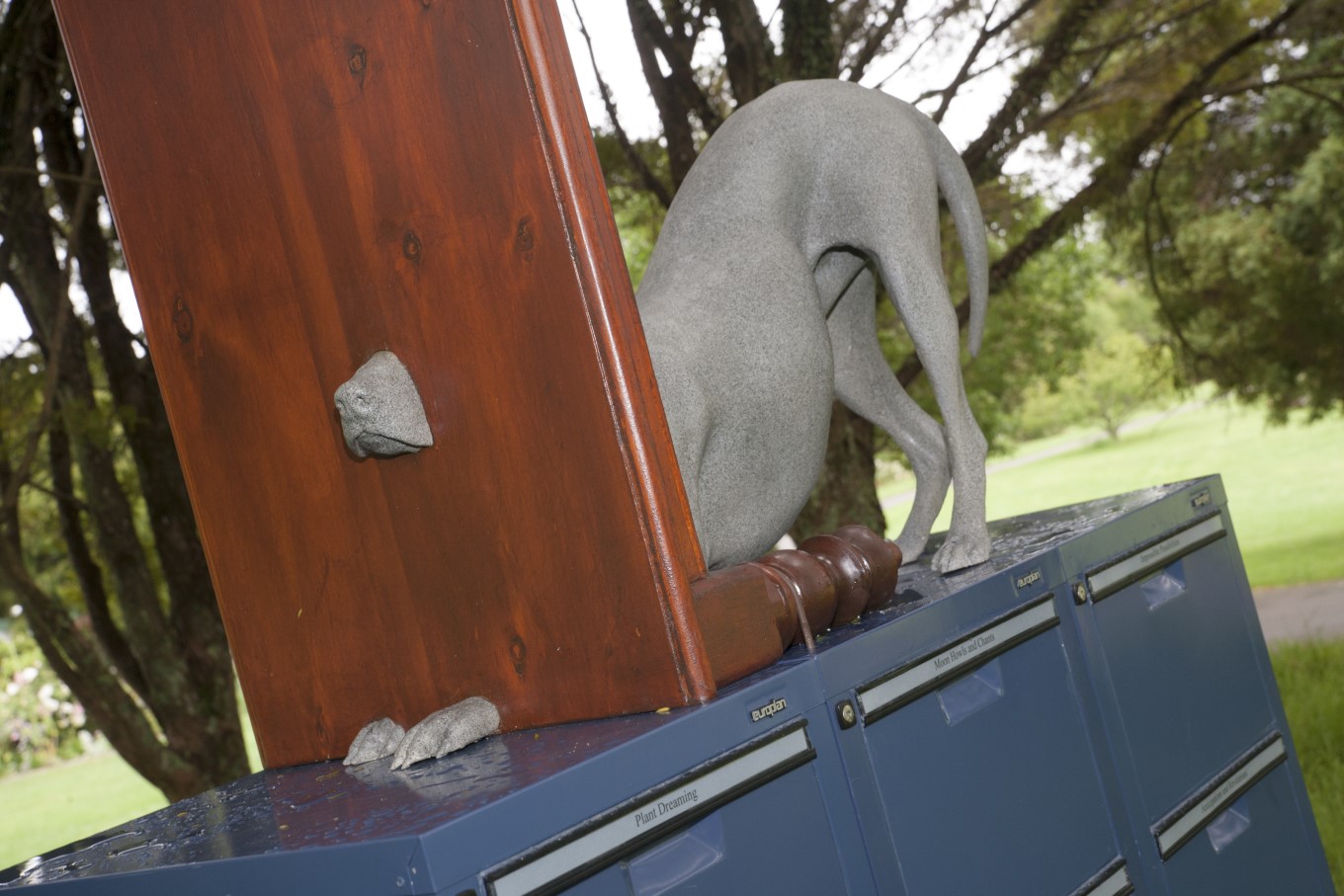 We ask all visitors attending the Auckland Botanic Gardens to observe the Government guidelines on physical distancing, face coverings and use the NZ COVID Tracer app.
The visitor centre and Cafe Miko are open. A vaccination pass will be required to enter the visitor centre and Cafe Miko for anyone aged 12 years 3 months and over, unless they have a medical exemption approved by the Ministry of Health. Please have your vaccine pass ready to present to the team when you visit.