Auckland's array of beautiful beaches and reserves have proved as popular as ever over the summer, and the trend is expected to continue over the upcoming long-weekends.
Yet with reports of prohibited freedom camping and camping taking place over the holidays, Auckland Council is reminding would-be campers of the rules, so that everyone can enjoy all our region has to offer safely and respectfully.
Auckland Council General Manager Licensing and Regulatory Compliance James Hassall says while tents and other forms of shelter are permitted at our beaches and reserves during the day, freedom camping, aka staying overnight in a tent, is not.
"Over the holidays, our Compliance and Community Facilities teams investigated reports of prohibited freedom camping / camping at some of our most popular beaches and reserves.
"While in the majority of cases it was found that visitors were on day trips and were simply using the tents for shelter from the sun, there were some instances where people indicated they were intending to stay overnight.
"However, under the council's Public Safety and Nuisance Bylaw 2013, camping isn't permitted, except for in areas specifically set aside for that purpose, and these people were asked to move on.
"Ahead of the upcoming long-weekends, we are encouraging those who would like to camp to explore alternative options, including booking into a campground or a holiday park.
"The council operates a number of holiday parks and campgrounds, where you can stay in some of the region's most popular beauty spots from as little as $16 a night, or even $9 a night at some of our more remote locations."
One benefit of pitching your tent in a holiday park is guests have access to all park facilities including playgrounds, bathrooms, kitchen and BBQ facilities and coin-operated laundry facilities.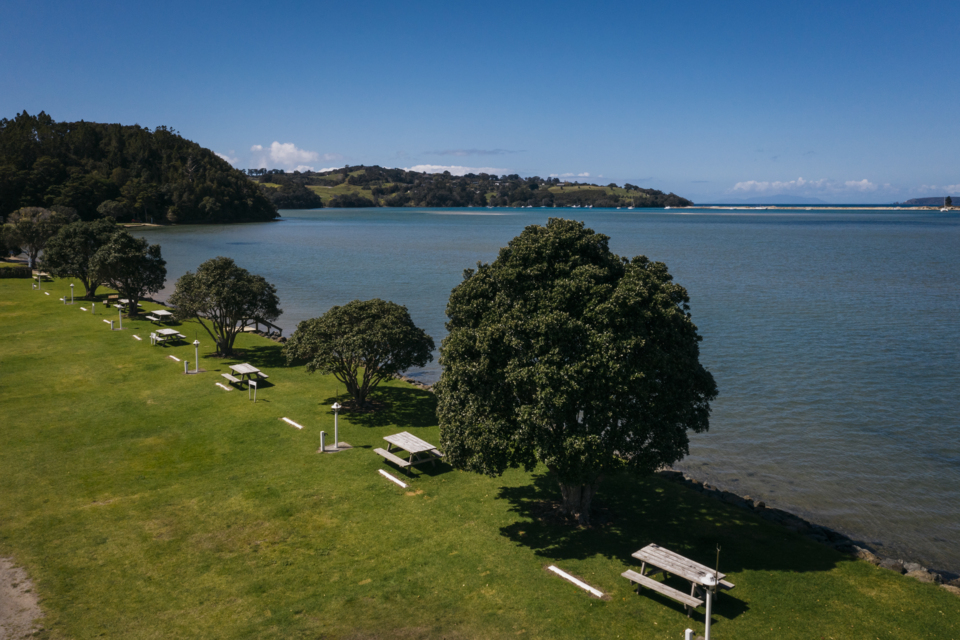 Over the summer, the council's Compliance and Community Facilities teams, supported by a team of external security officers, visited some of the region's hotspots to educate visitors on the rules around freedom camping and camping.
"While our preferred approach when it comes to enforcement is education, we do have the option to issue trespass notices if required. Our Compliance teams will be visiting some of our more popular spaces over the upcoming long weekends and will work with the security team to identify any offenders and take appropriate action if required," says James.
"Ultimately, we may also consider action under the Reserves Act, which can result in penalties of up to infringements $800 or prosecution.
"If you suspect someone is camping illegally, we ask that you contact us to report it on 09 301 0101, and that you include as much detail as possible i.e. vehicle registration, descriptions of those camping etc. This will aid our investigation and enforcement action, if required."
You can find more information about the council's accommodation options, the Freedom Camping Bylaw 2015 or the Public Safety and Nuisance Bylaw 2013 on the Auckland Council website.