Vehicles can again travel on Muriwai Beach from Wednesday 26 January, after Auckland Council reopened vehicle access points.
The access points had remained closed after Fire and Emergency New Zealand advised on 14 January that fire risk in the dunes and neighbouring Woodhill Forest was too high.
While the vehicle access is reopening, Auckland Council's Western Principal Ranger Stephen Bell reminds vehicle owners to be respectful of other beach users.
"Driving on the beach is a privilege and with that comes responsibilities. All vehicles on the beach must have a valid permit to drive there and you must adhere to the speed limits. We will have random permit checks during the summer, so please make sure you stick to the rules."
For those wanting to renew their vehicle permit, Stephen says that the Auckland Council website has an online form to fill out. There is also a reminder of the rules when driving on Muriwai beach.
He says that respect for people and the environment are important for vehicle access to remain in place.
"We don't want to close the access due to bad driver behaviour but if other beach users are being put in harm's way it will happen. If you see anyone driving in a careless or dangerous manner, or driving in prohibited areas like the dunes, please take note of their vehicle details and call the police."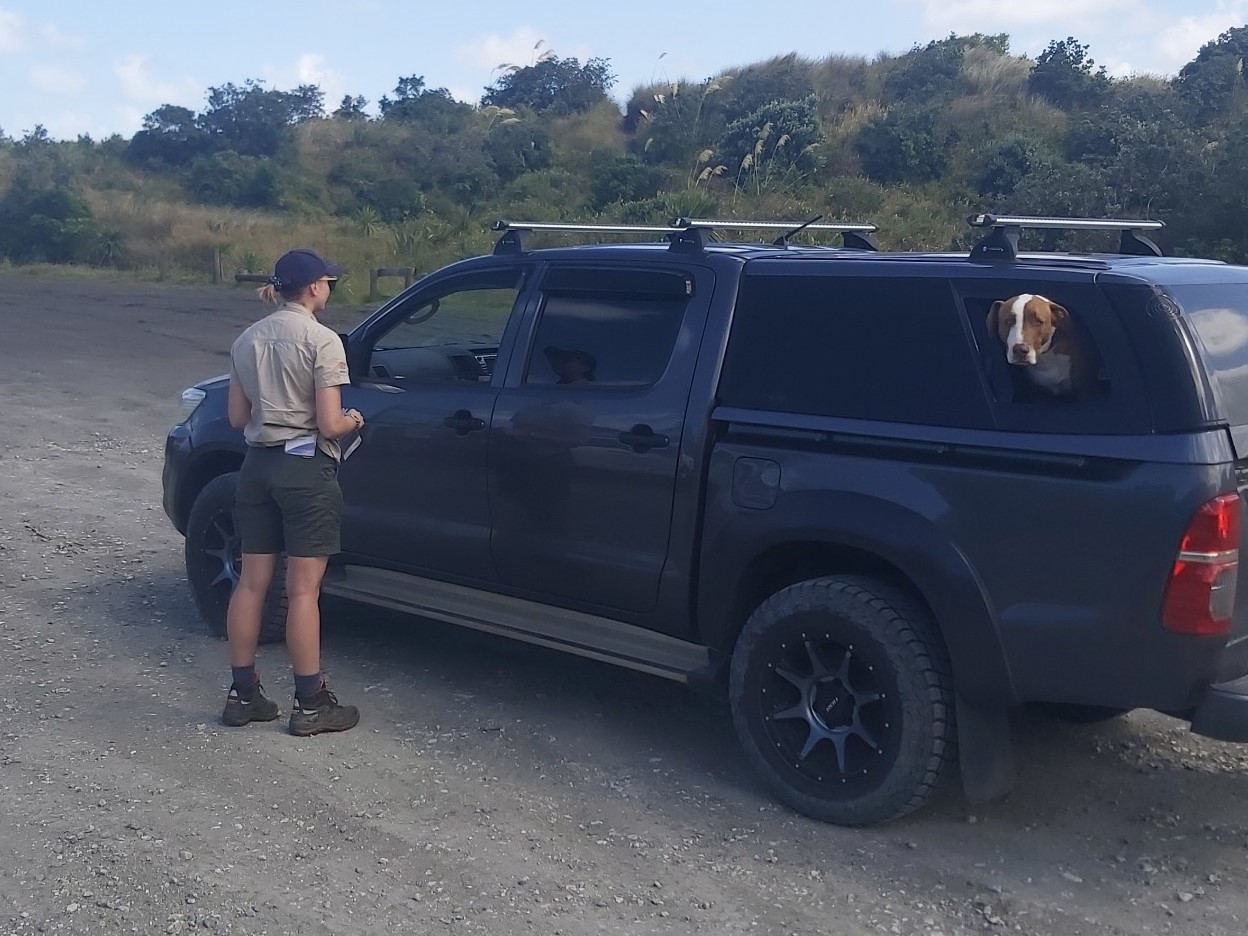 Stephen says that while vehicle access has been restored, fire is still a risk.
"Fire is always a risk in Muriwai, particularly in the sand dunes and the neighbouring Woodhill Forest.
"Safety comes first and that is why there is a ban on lighting any fires in any public area in Tāmaki Makaurau. That includes the regional park and beaches."
Stephen reminds people that with the rest of summer likely to stay dry, vehicle access closures could occur again.
"We want to reduce the risk of devastating fires, and our experience shows that keeping vehicles off the beach and out of the area is an effective way to reduce that risk.
"Auckland Council will continue to work closely with Fire & Emergency New Zealand to reduce and ideally eliminate the fire risk at Muriwai.  This may be mean further closures this summer if fire conditions become extreme."
He advises that the Auckland mainland remains in a restricted fire season and for people to check Fire and Emergency's checkitsalright.nz website prior to lighting a fire.