Why spend precious holiday time sitting in a car, when there are so many stunning regional parks and natural wonders right on Auckland's doorstep?
Don't just go for a day– make a weekend of it instead by booking one of these three baches at some of the best-loved regional parks south of Auckland.
These are lovingly managed by Auckland Council, and provide the perfect combination of country and coast, while still being close to the city centre.
Āwhitu House
Brook Rd, Awhitu Regional Park
Book online on the council website.
Āwhitu House is a charming three-bedroom house for up to six guests just five minutes walk from the beach.
Built in the 1930s, the house is located at the entrance of Āwhitu Regional Park, just south of the Manukau Heads on Āwhitu Peninsula's Kauritutahi Beach.
Here you'll find hearty walks, spectacular views and some excellent swimming spots. When you're not whiling away the hours reading or snoozing, Āwhitu Regional Park is popular for its pastures, wetlands, bush and beaches. There are also picnic areas with barbecues if you're in the mood for an evening grill and a 9-hole public golf course in the park for the golfer in the family. Kids love the working farm, the short walks and the 3km mountain bike trail.
If that sounds too much like hard work, head for a tranquil bay shaded by pōhutukawa trees. The lovingly restored Manukau Heads Lighthouse makes for an excellent outing, as does Glenbrook Vintage Railway.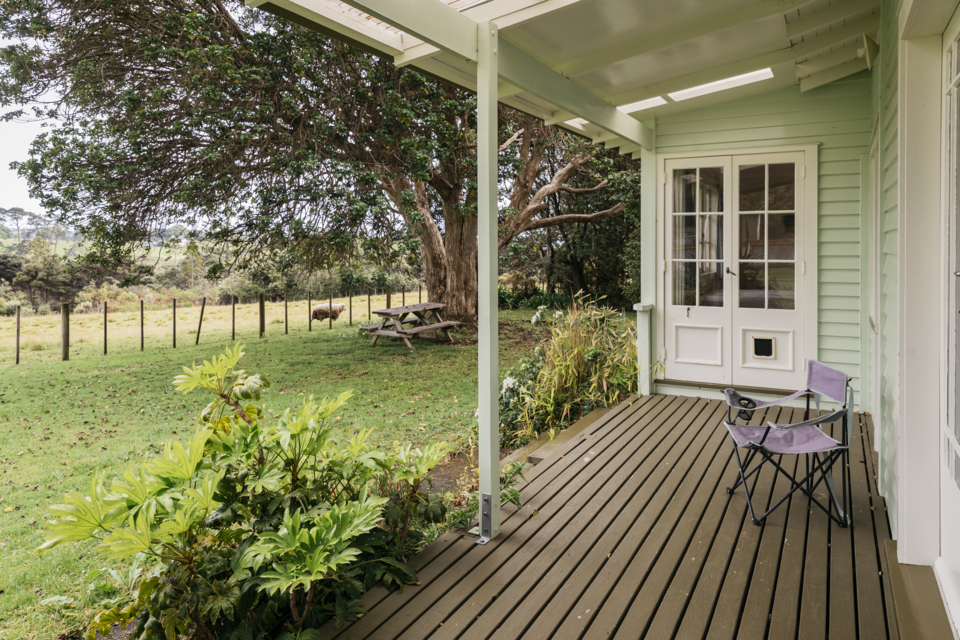 Tāpapakanga Bach
95 Deerys Rd Orere Point, Tāpapakanga Regional Park
Book online on the council website.
Beyond Clevedon on the Shorebird Coast, Tāpapakanga Regional Park is ideal for walking, biking and swimming, while the archaeologically inclined will enjoy investigating the early Māori history of the park.
To properly enjoy the park's many charms, make a booking at Tāpapakanga Bach, a sturdy three-bedroom darling that sleeps six. Just 20 minutes walk from the beach, the bach is the perfect base to explore the park or just chill out while admiring extensive views across rolling pastureland to the distant Coromandel Ranges.
Offering a sublime pōhutukawa-fringed haven on the western shores of the Firth of Thames, this coastal farm park is all about having fun in the great outdoors, with several well-marked walking tracks, a popular 7km mountain bike trail, as well as excellent kayaking and safe swimming.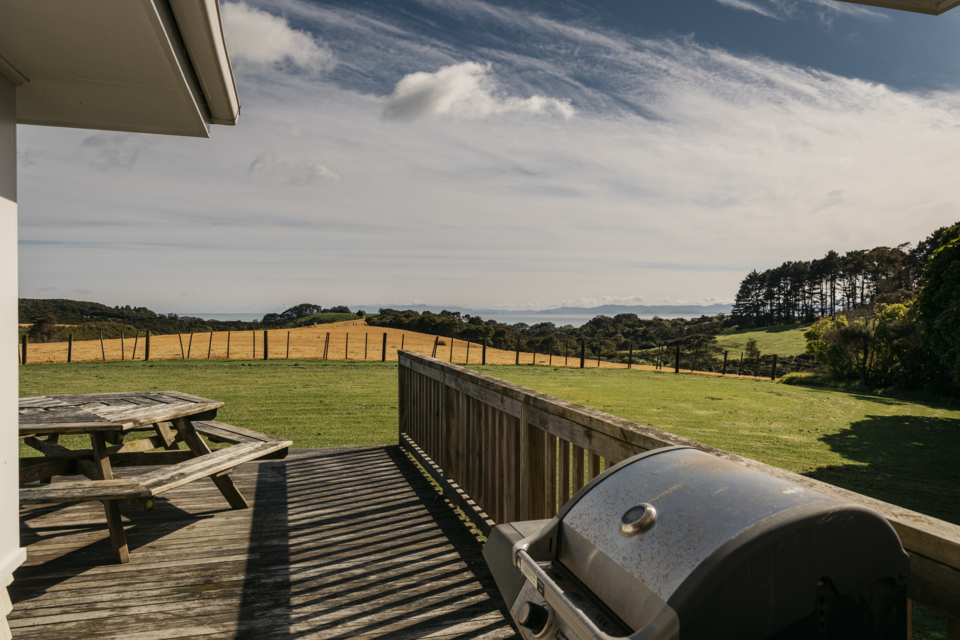 Te Whetuki House
184 Maraetai Coast Rd, Duder Regional Park
Book online on the council website.
This cosy bach is located on stunning Umupuia beach, where a line of phoenix palms stand sentry at the shore. Right beside 148-hectare Duder Regional Park, the three-bedroom house has a modern kitchen and fetching wooden floors and is ideal for a break away from the hectic whirl of city life.
Found on Whakakaiwhara Peninsula, the park offers views out to Tāmaki Strait, the Hauraki Gulf islands and the Hunua Ranges. This pristine park, with its flora and fauna, is perfect for walks, swims, biking, orienteering or simply embracing nature. And if you still crave a little taste of the city when you're in the country, don't despair, because you're never far from an ice cream or a decent cup of coffee, thanks to the cafes, shops and markets of Clevedon and Maraetai villages.