A plaque honouring those who died and who served in all wars, conflicts, and peacekeeping operations has been added to the Manurewa War Memorial.
Unveiled on Anzac Day by Manurewa Local Board chair Joseph Allan, the plaque reads: 'In memory of those who served and gave their lives in all wars, conflicts, and peacekeeping operations, and to commemorate the contribution and suffering of all those who served.'
Last year was the 100-year anniversary of the cenotaph and Allan wanted to tell the history of the memorial site located on the corner of Hill Road and Great South Road.
"It was fascinating to research an important part of local history. The Manurewa First World War Memorial was unveiled on 2 January 1921 by Prime Minister William Ferguson Massey, and later that year the memorial gates were added at the entrance to the school.
"Over time memorial tablets were added for the Great War, Second World War, and one for Korea, Malaya and Vietnam."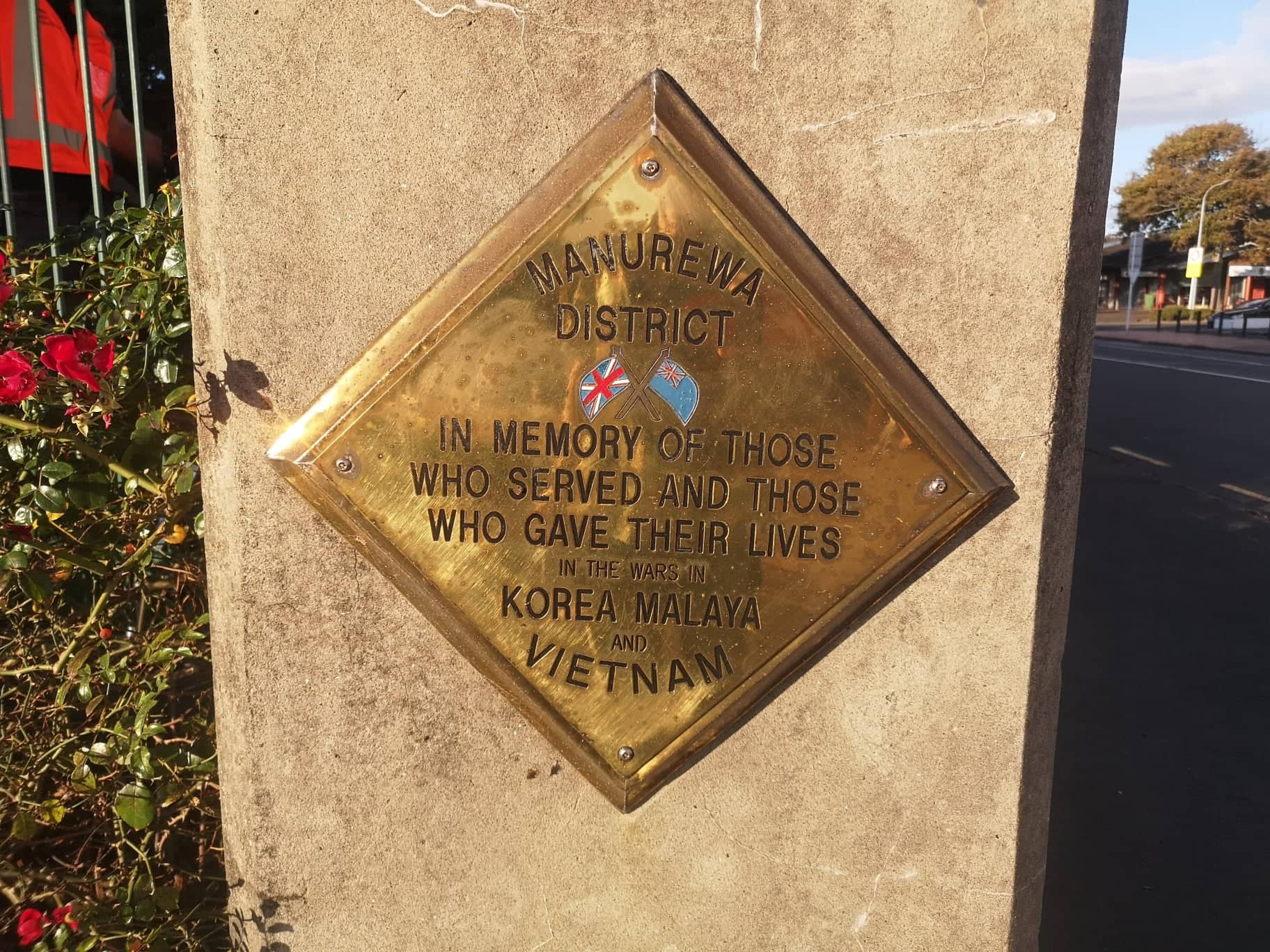 "But Anzac Day also commemorates services in other conflicts including Afghanistan, Iraq, the Solomon Islands, Bougainville, East Timor, Namibia, Cyprus, Tonga, Fiji, Cambodia, Somalia, the former Yugoslavia, Lebanon, Rhodesia, Kashmir, and the Boer and New Zealand Wars.".
"It quickly became apparent that, although service in other wars, conflicts and peacekeeping operations could be acknowledged during the Anzac service, this was not reflected physically in the memorial."
"It was time for another memorial tablet to be added. The board agreed and the Manurewa RSA gave their full support, working together on the wording, design and placement. We also obtained wholehearted support from Manurewa Central School."
The new memorial tablet is on the pillar facing Hill Road. Lest we forget.