Plans for a $6.5 million refurbishment of Te Pae o Kura / Kelston Community Centre have been approved by Henderson-Massey Local Board.
It means that the building, which currently requires significant repairs, will be refurbished inside and out.
The project will significantly improve the facility, with work including replacement of all roofing, including four asbestos roofs which are deteriorating, guttering and exterior cladding plus improving and extending the decking.
In addition, an expansion of the kitchen will mean it can cater for larger groups and refurbishment of curtains and flooring will create a new look and feel to the facility.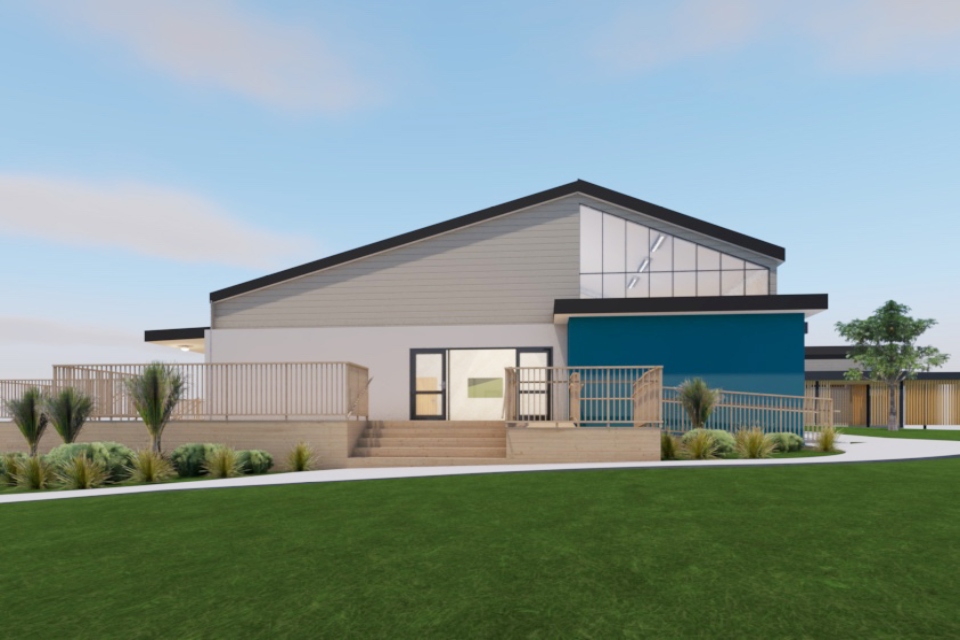 Long time coming
Henderson-Massey Local Board Chair, Vanessa Neeson says that once complete, the refurbishment will allow the facility to realise its potential and provide a service to the community that can be used by a wider range of people and groups.
"We are so pleased to be able to approve this project. Te Pae o Kura is treasured in the community but has significant issues that need addressing for it to fully achieve its potential.
"We loved the new concept design, it will allow for more people to use the facility, including a fit-for-purpose kitchen area, while the decking will make the most of the stunning views available towards the CBD, and it will utilise the current aspects that do work in the building, including the size, carparking availability and outdoor space.
"It has been a long time coming but we are delighted to be able to give the green light to this project, which will have lasting benefits to our community that can handle a wider range of needs for our population.
"We are really looking forward to this getting off the ground and providing a thoroughly practical, modern space for our community."
The project will now move into the consenting process in parallel with the completion of the detailed design, with work scheduled to begin in September 2022.