Children are enjoying the playgrounds that recently re-opened at Army Bay and Browns Bay.
As soon as the fences came down at Browns Bay Beach, children were playing on the ocean-themed playground.
Local families in Army Bay are thrilled with the new Everard Reserve playground that is cleverly positioned on the sloping site.
The Browns Bay playground makeover took two months and cost $378,000.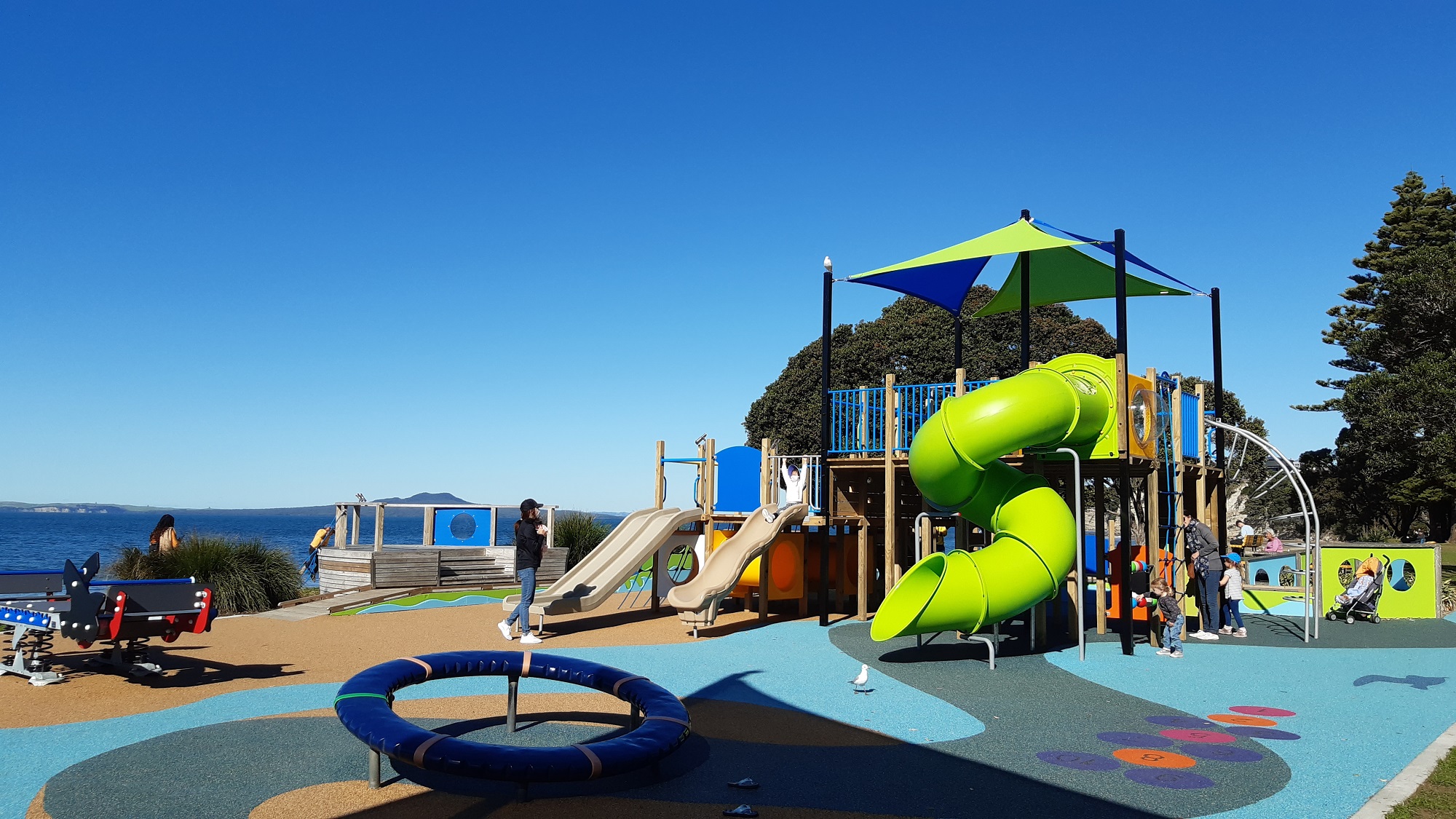 Hibiscus and Bays Local Board Deputy Chair Victoria Short says lots of families spend many happy hours here.

"It is exciting to see our popular playground open again and children running around enjoying it.

"There is plenty to keep young minds occupied, with a new play module that has lots to explore, a seesaw with a back rest, and new swings.

"Toddlers love running on the clatter bridge, fixed up several months ago, and it also connects to the new module."

Often play equipment is repurposed for other council playgrounds, such as the double slides going to Silverdale War Memorial playground, or for community playgroups struggling to replace their play equipment.

Playground materials are reused in innovative ways and that includes parts of the old play module.
Its panels have been placed next to the playground's clatter bridge while the old tunnels have gone to the Silverdale Animal Shelter for rescue dogs to pay in.
The Kaipātāki Project and local nurseries are using the playground's old surface matting for nursery walkways.
Everard Reserve caters for six to 12-year-olds, and the playground which opened last month, replaces the old junior one.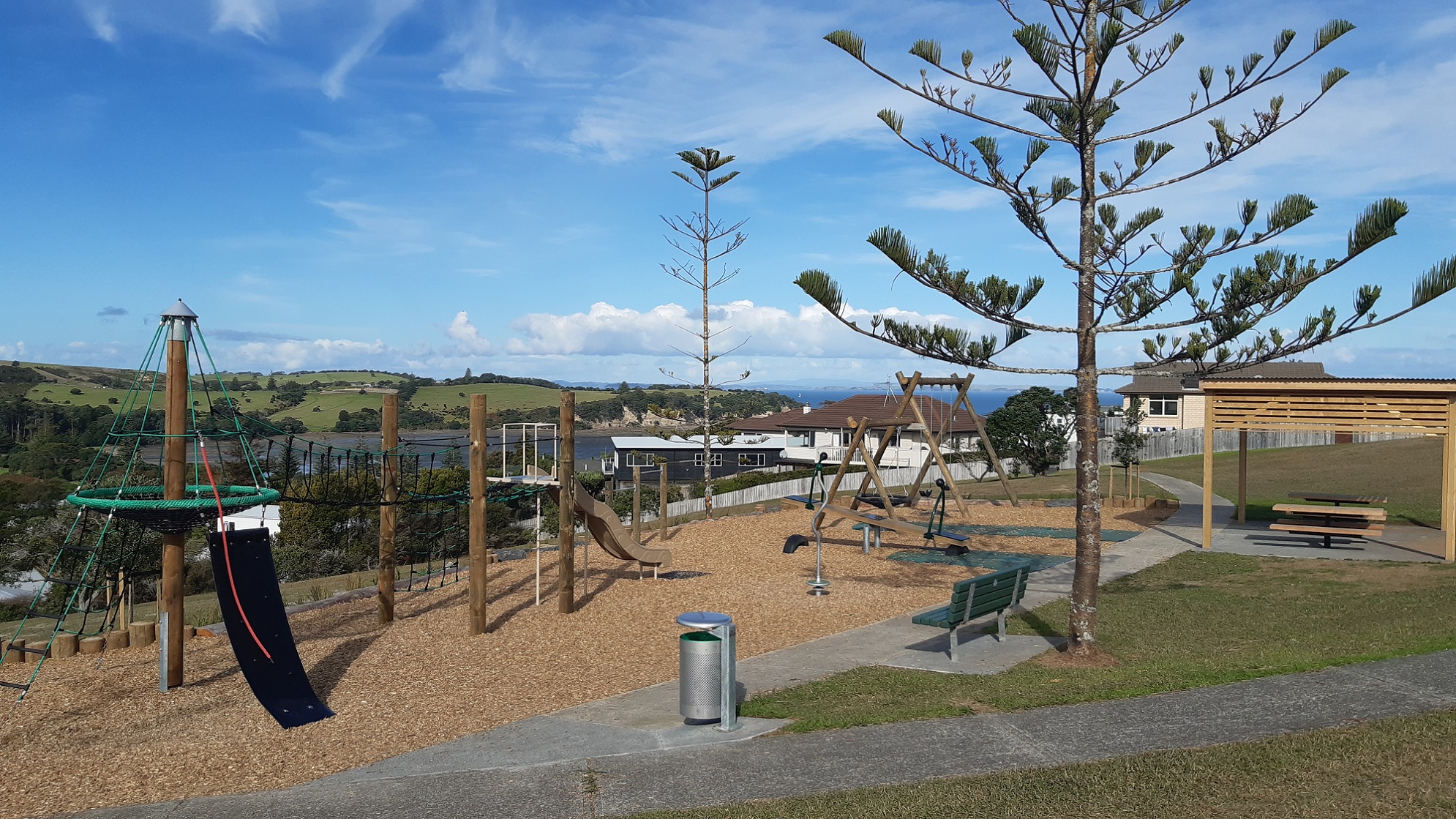 Board Chair Gary Brown says it is good to see that public feedback, from several years ago, has shaped the playground design.

"Of the 62 responses received, 82 per cent voted for a flying fox rather than a pendulum swing and 56 per cent favoured the climbing structure over a climbing tower or tree net.

"Equally important for neighbours has been placing the relocated play equipment below property sightlines to preserve the incredible view."

The playground features:
a mega swing
a basket swing and a stand up see saw, both can be accessed from a wheelchair
spin bars and a spinner
a climbing structure and slide
a flying fox
a large flat open space to kick a ball around
a sun shelter with picnic tables that makes the most of the stunning sea views.
Recycled materials were used for the safety surface under the flying fox. Gum trees felled from another park, rock from an old seawall and bollard posts make up the new edging around the playground.

 The playground took two and a half months to build at a cost $255,000.