The school holidays give parents and tamariki the chance to spend some quality time together. It's a great opportunity to enjoy what our region has to offer, whether that's discovering somewhere completely new or revisiting an old favourite. So if you're wondering what you might get up to, we spoke to six tamariki about their favourite spots in Tāmaki Makaurau.
Fossils and planes - Auckland Museum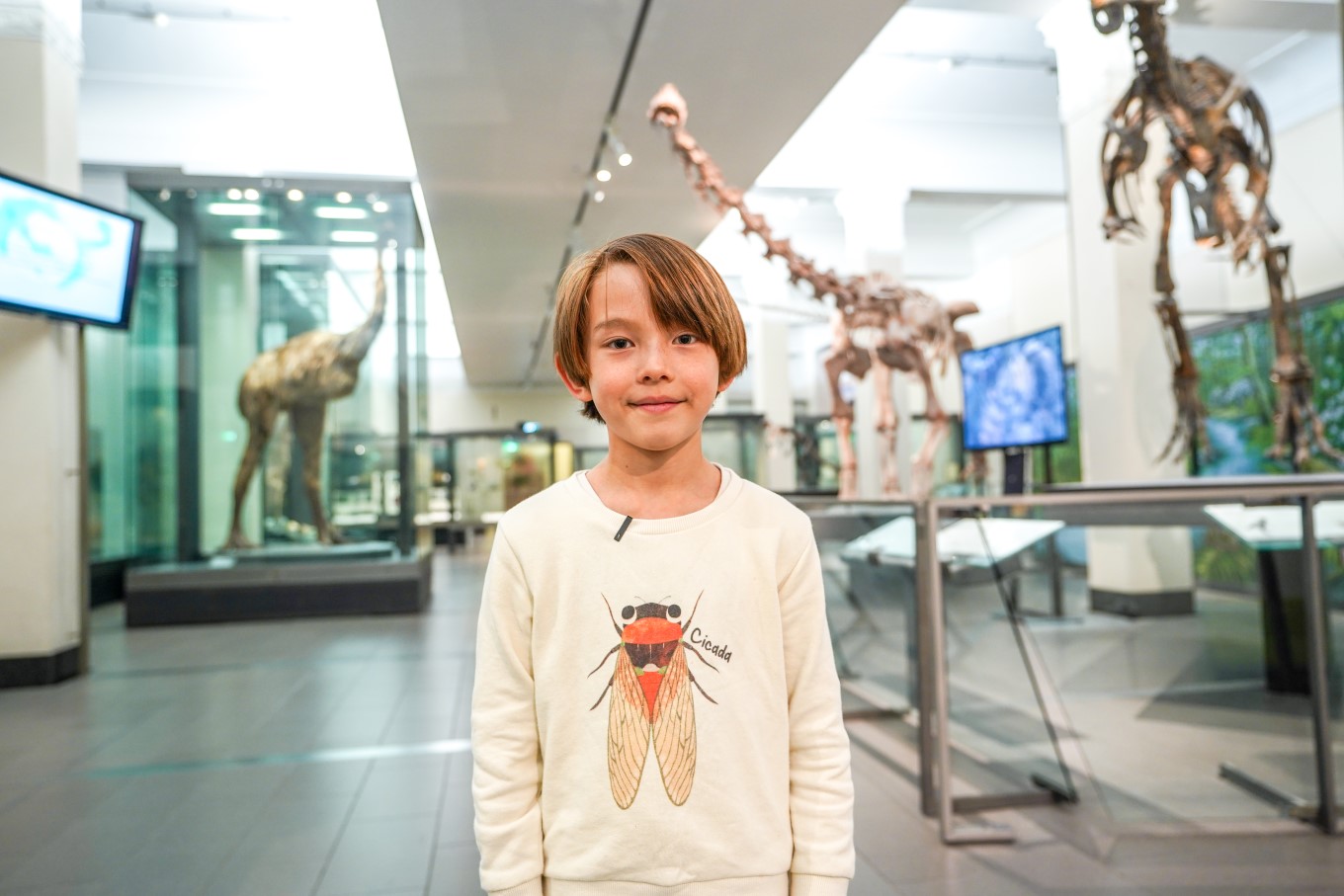 Eight-year-old Dustin from Titirangi simply loves the Auckland War Memorial Museum.
"It has a lot of exhibits, and I like seeing a lot of old stuff like fossils. Dinosaurs are really cool and I get to understand more about them at the museum.
Until September, you can get up close and personal with the T-Rex skeleton in the South Atrium, so for dinosaur-lovers like Dustin it's an absolute must.
A regular visitor with his family, Dustin even has a favourite spot within the museum:
"I like the Spitfire because I'm into aircraft and all those cool vehicles. I really like them because the planes are very interesting.
"They let me learn about the machines, the engines, it's really interesting," Dustin says.
The Auckland War Memorial Museum is open daily from 10am to 5pm, opening its doors slightly earlier at 9am during the weekends, school holidays and public holidays.
And if you fancy a night at the museum, late Tuesdays mean you can enjoy the many exhibits until 8:30pm.
Half-pipe dreams - skateparks galore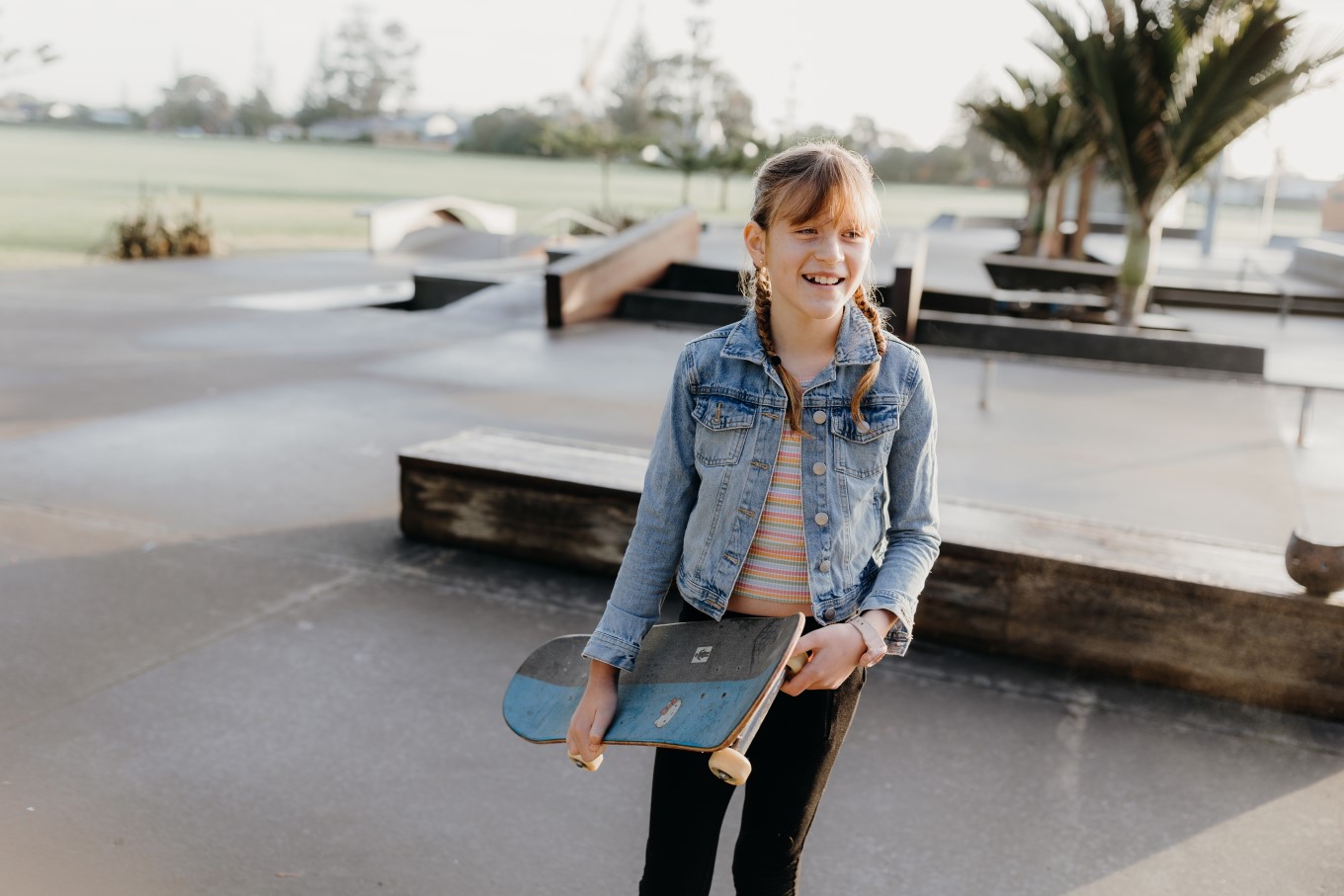 The skatepark in Ōrewa is Issy's happy place.
The 11-year-old from Silverdale isn't alone in having one close by in her neighbourhood: there are scores of skate parks and skate bowls right across the Auckland region for children, teenagers and adults.
"There's so much to do - I get to see my friends, learn new tricks and get to meet new people. I love how you can go round different parts of it - there's a ramp, bumps, mountains. It's just fun!
"My favourite thing to do is the small ramp that I can drop in on and practice tricks.
"I like how it's open to anyone, the fact it's outdoors in the fresh air," she says.
Mane attraction - Auckland Zoo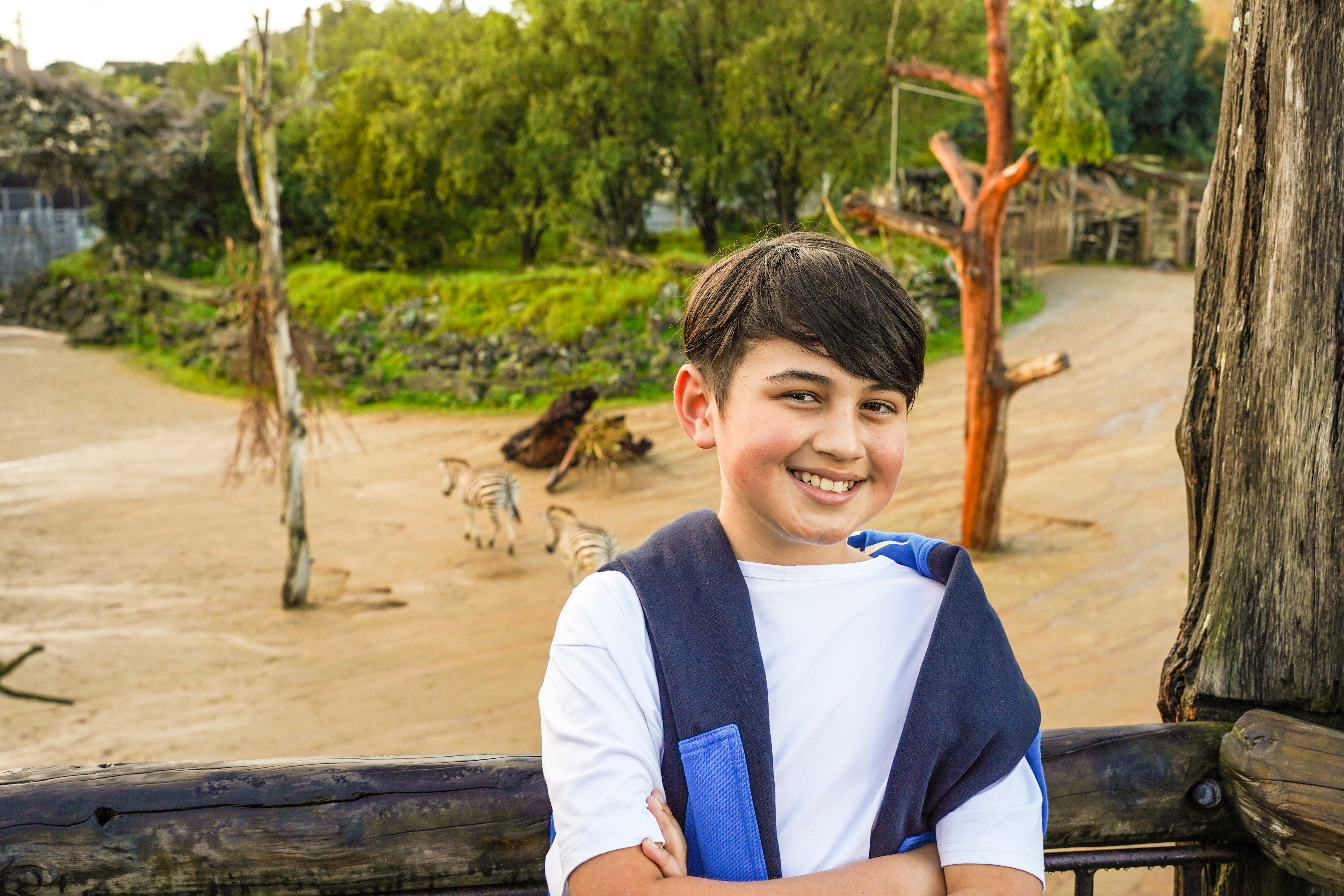 For 11-year-old Charlie from Mt Albert, you can't beat a visit to Auckland Zoo.
"I really like the zebras. I love their little manes and watching them wander around. I think it's really cool," he says. The zebras share an enclosure with the towering giraffes, and visitors can see them eye-to-eye thanks to the elevated boardwalk.
Further along from the Africa section, be sure to visit the orangutans and their fellow primates the siamangs who can be found swinging through their high canopy jungle habitat.
"I really like the monkeys - I like to look at them for a while," Charlie says.
Be sure to plan your day with this handy timetable  and learn more about your favourite animals by hearing from the zookeepers who look after them every day.
Frollicking fun - Cornwall Park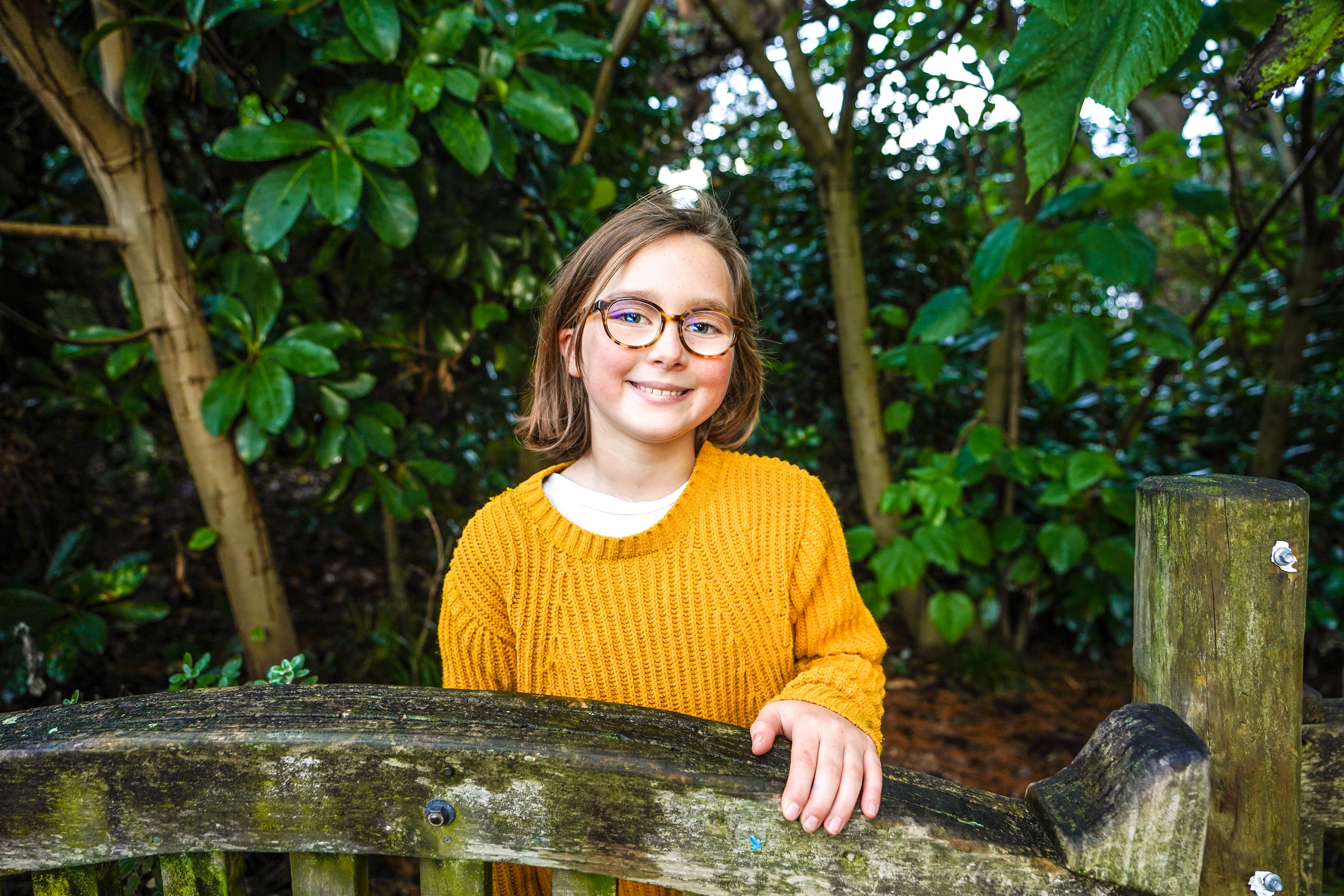 Poppy says you can't look past a trip to Cornwall Park.
"I love to go on family walks in Cornwall Park to see the lambs," the nine-year-old from Remuera says.
"My favourite place is the grotto where you can sometimes find special painted pebbles."
Cornwall Park is an ideal place to enjoy nature, heritage, wildlife and some of the best views of the city. Be sure to check out the nature trails, activities for tamariki and picnic spots so you can make the most of your visit.
Having a ball - Ōhinerau / Mt Hobson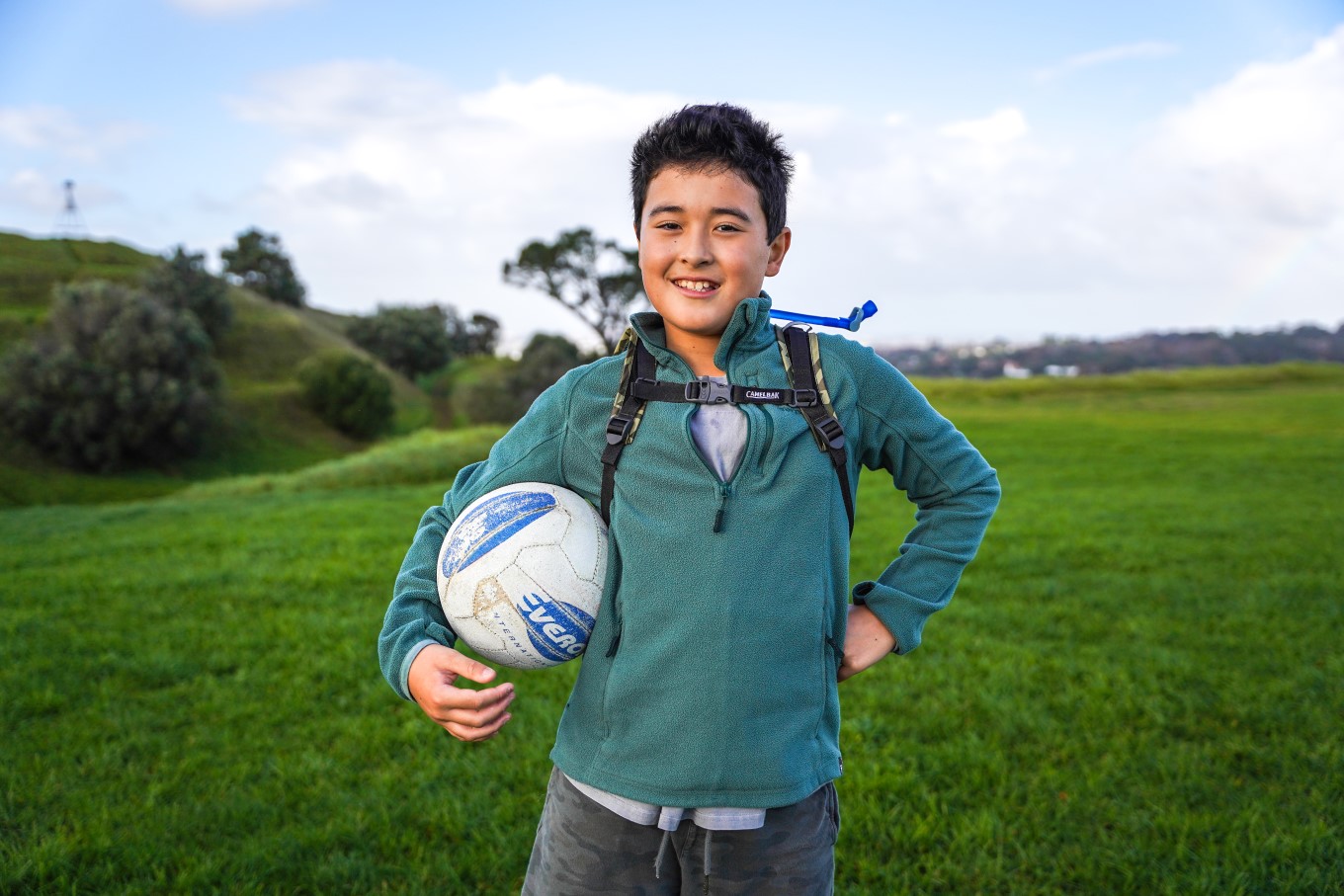 11-year-old Josh from Parnell loves nothing more than a kickabout on Ōhinerau / Mt Hobson. "I love Mt Hobson. It's got really flat land on top to kick a ball around and throw a frisbee," Josh says.
"My grandma used to love this place and she walked up here a bunch of times before she passed."
Ōhinerau / Mt Hobson is one of Auckland's many volcanic maunga which make up our distinctive landscape. The maunga was a large Māori pā and has a rich indigenous history, which you can learn more about here as well as all you need to know about the maunga's pleasant path.
Our many maunga are there for all to enjoy. Check out our guide to five you may not have come across yet for a fresh idea for a family adventure.
Sea views - St Annes Foreshore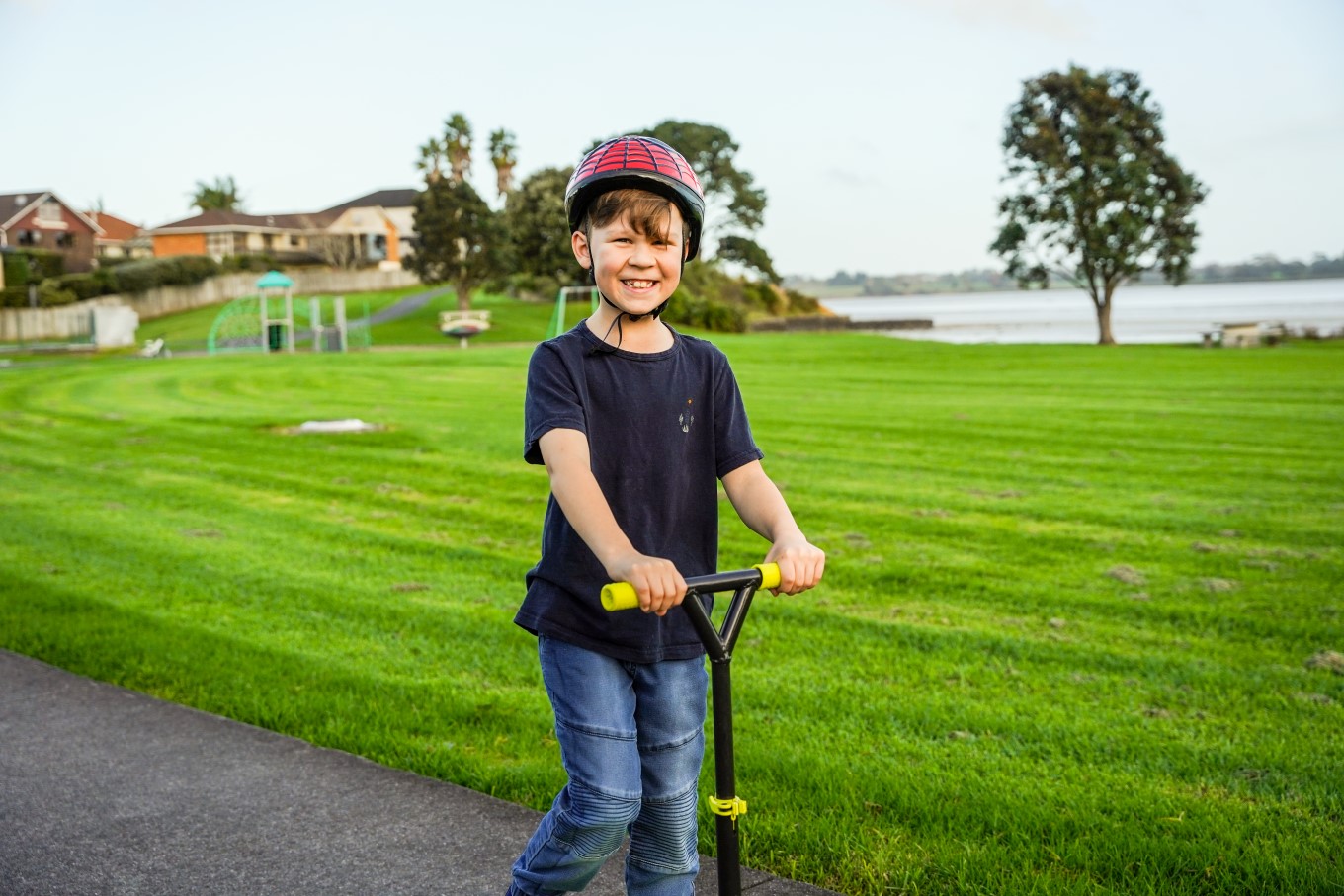 Nine-year-old Leo from Wattle Downs recommends a visit to St Annes Foreshore.
"I love coming down here to scooter. There are great views of the sea," he says.
And he isn't wrong. St Annes is a wonderful spot to take in the vistas of the Manukau Harbour to the west and the Bombay Hills to the south.
Make a day of it: Starting at St Annes Foreshore, follow the Wattle Downs South Path east around to Kauri Point Reserve where you can stop for a snack or a picnic before continuing up all the way to Hills Beach to the northeast and the Papakura Stream.
Also known as Pāpākiri, its indigenous name represents the scaly, flaky bark that is shed by kauri. Find out more about this hidden spot here.