Tucked away near Māngere, you'll find one of New Zealand's best day walks.
This sliver of south Auckland coastline has been beautified and upgraded and really is one of a kind. Indeed, where else can you find friendly farm animals, nesting seabird colonies, volcanic cones and stunning water views on one seven-kilometre stretch of inner harbour coastline?
Wheels Up
Begin at Ambury Regional Park where there's plenty of parking, toilets and farm animals to greet. Pedal around the Manukau Foreshore to the Otuataua Stonefields on gravel tracks and boardwalks that are relatively flat.
The walkway is great for cyclists as well as walkers and is also accessible for prams. Pack a picnic to enjoy at one of the white-shell beaches along the way.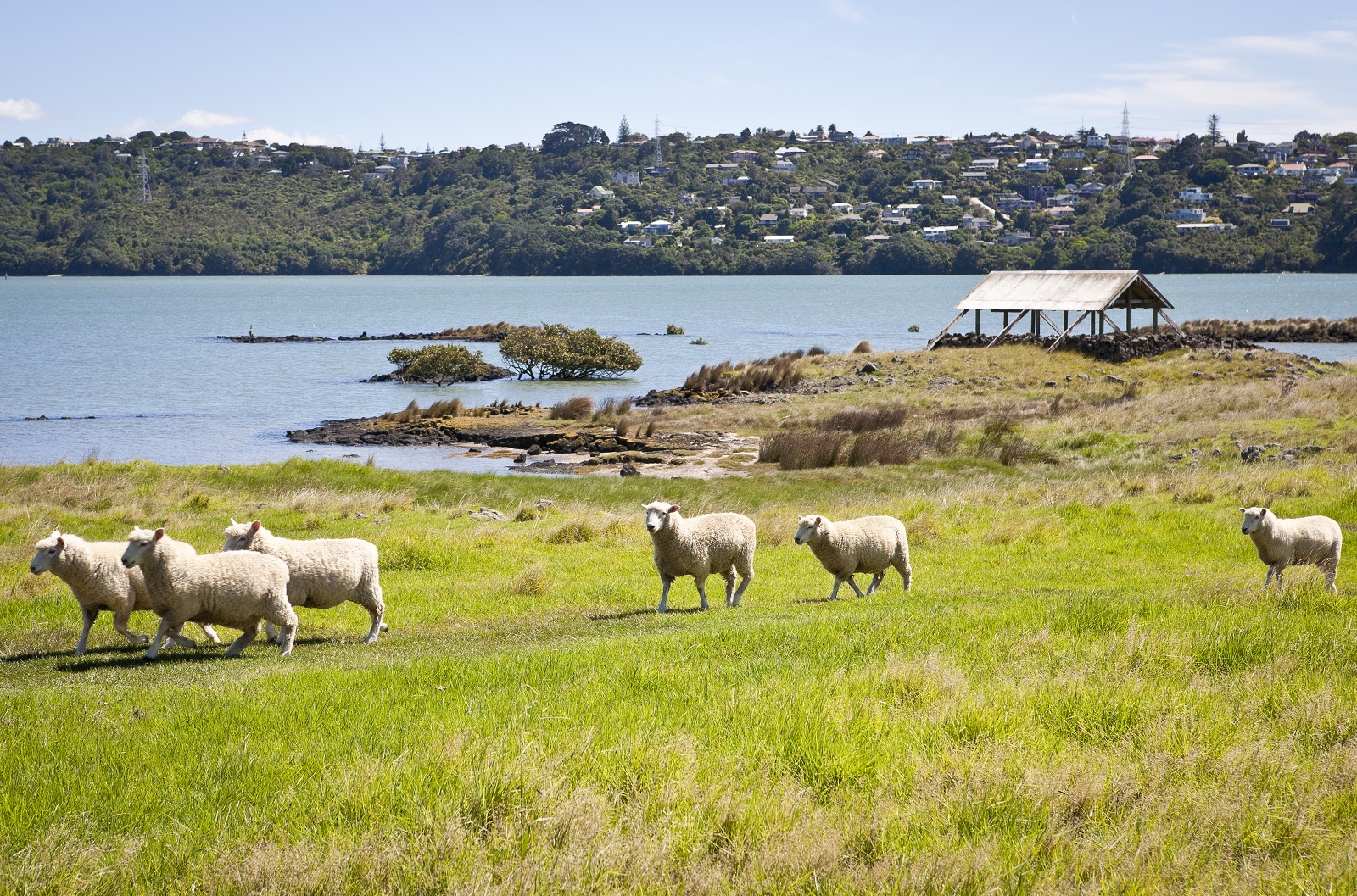 Bring your binoculars
There's lots of birdlife to see along this track. More than 270,000 native trees have been planted to provide food and shelter for tens of thousands of sandpipers, godwits, and other migratory birds.
An ornithology enthusiast's delight, bird hides have been built to allow you to peek out undetected, while there are information signs along the way to learn about the local wading birds and feathered visitors who come from as far away as the Arctic Circle, Asia and the South Island.
The migratory birds have made their home-away-from-home here, creating four separate roosts on the foreshore and close to the trail. Three of them are reasonably close together as you head east away from Ambury Farm, while the fourth is further along towards Puketutu Island.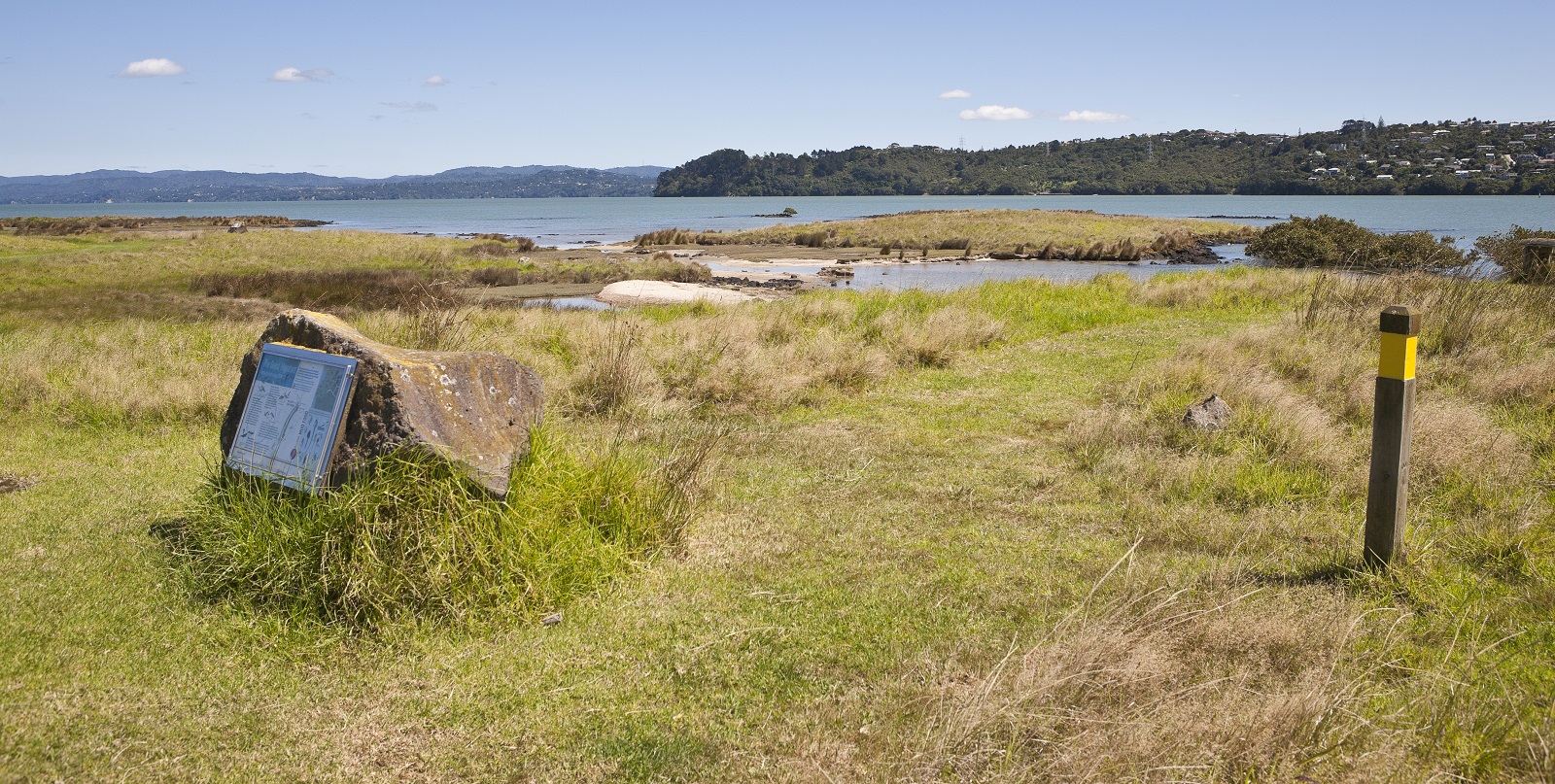 High five
Watercare's Coastal Walkway was constructed as part of New Zealand's largest marine restoration project, when Watercare removed the former oxidation ponds, restored the foreshore and upgraded its Māngere Wastewater Treatment Plant.
The area - including the decommissioned pump station at the eastern end of the Puketutu Causeway - is now public open space with seating and pockets of native bush, as well as thoughtful environmentally friendly features – including a boardwalk made out of recycled plastic.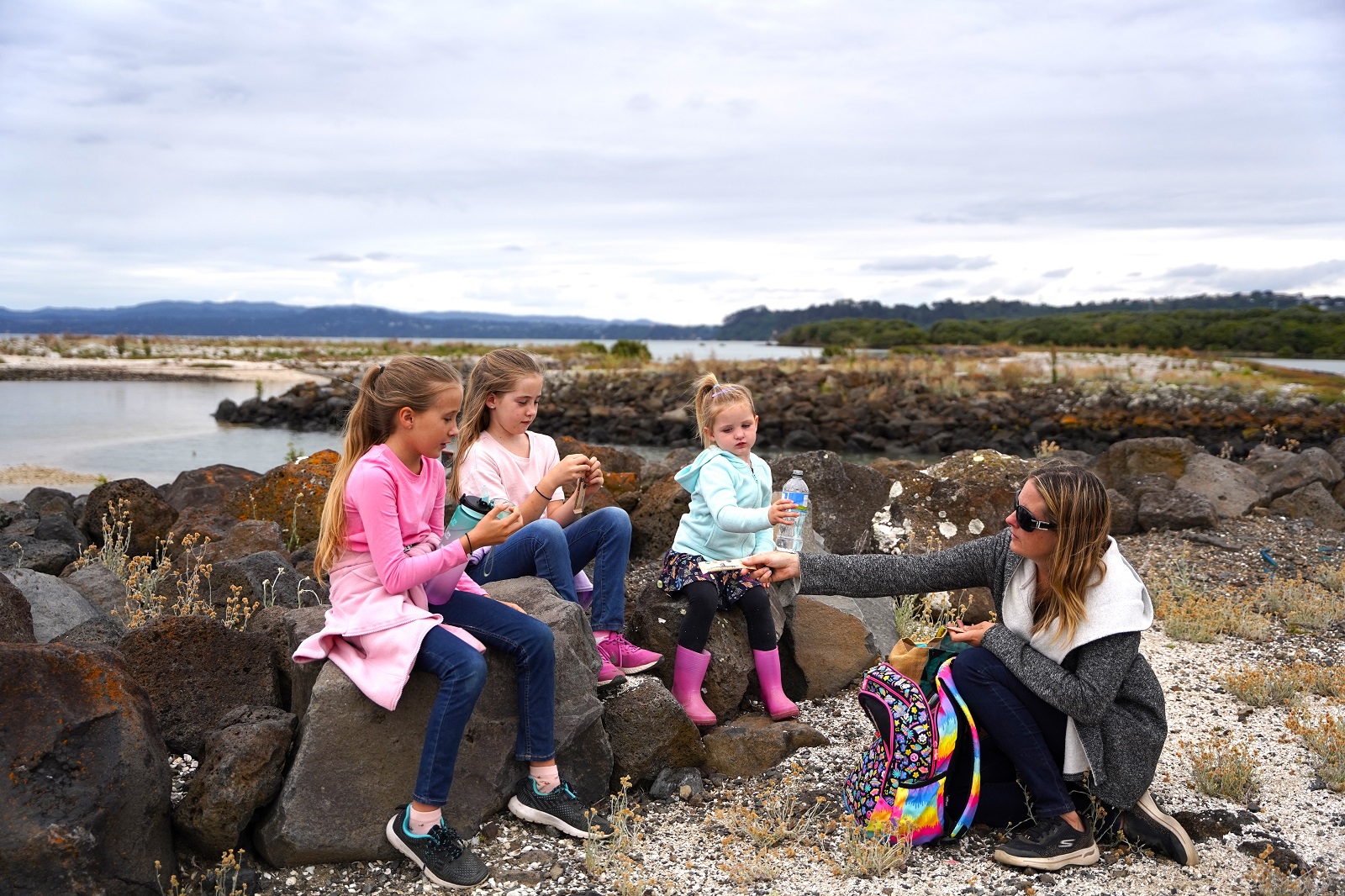 Kid-friendly zone
The furry, feathered and woolly residents of Ambury Farm are used to the attention of excited school children, so factor in some family fun time to meet them.
Walk or cycle past some of Auckland's tupuna maunga that erupted around 20,000 years ago, including nearby Māngere Mountain, Waitomokia and Pukeiti - the latter two are slightly farther south towards Ōtuataua Stonefields Historic Reserve. Also look for freshwater springs along the volcanic foreshore.
Whatever your family's interest, there really is something for everyone on this trail.
What about our dog?
The walkway is a dog-free zone because the bird nesting sites are so close. They are, however, permitted at nearby Greenwood Road Park which is ideal for dog exercising.