Experienced campers make it look so easy with their casual "Hey, let's head away for the weekend" vibes. But it most likely took them a few attempts to get their prep down to that flippant fine-tuned art. Here's where we let you in on a few secrets so you can skip the hard parts and get on with having fun this summer.
Firstly, what do you need?
Let's send a virtual hug to whoever attached the ground sheet to the tent. Remember the 1980s, when spam was just a type of tinned meat, and when it rained, water would run through your tent? Modern tents are sturdy, and dome and inflatable tents are super easy to pitch.
Have a test run in the backyard before you go, just in case you figure out any tricks to make it easier – like using a rubber mallet to tap in the tent poles.
Have a great place to sleep
After those endless rounds of spotlight with the kids, there's nothing better than snuggling into a comfy bed to recharge for tomorrow's adventures. Self-inflating mattresses are easy, but don't forget the puncture repair kit.
Camp stretchers are child's play to put up and down (seriously, let's make that the kids' job) and they come in bunk formations, too, for space economy and novelty factor. Invest in a great sleeping bag and take extra blankets for those cooler nights around the campfire.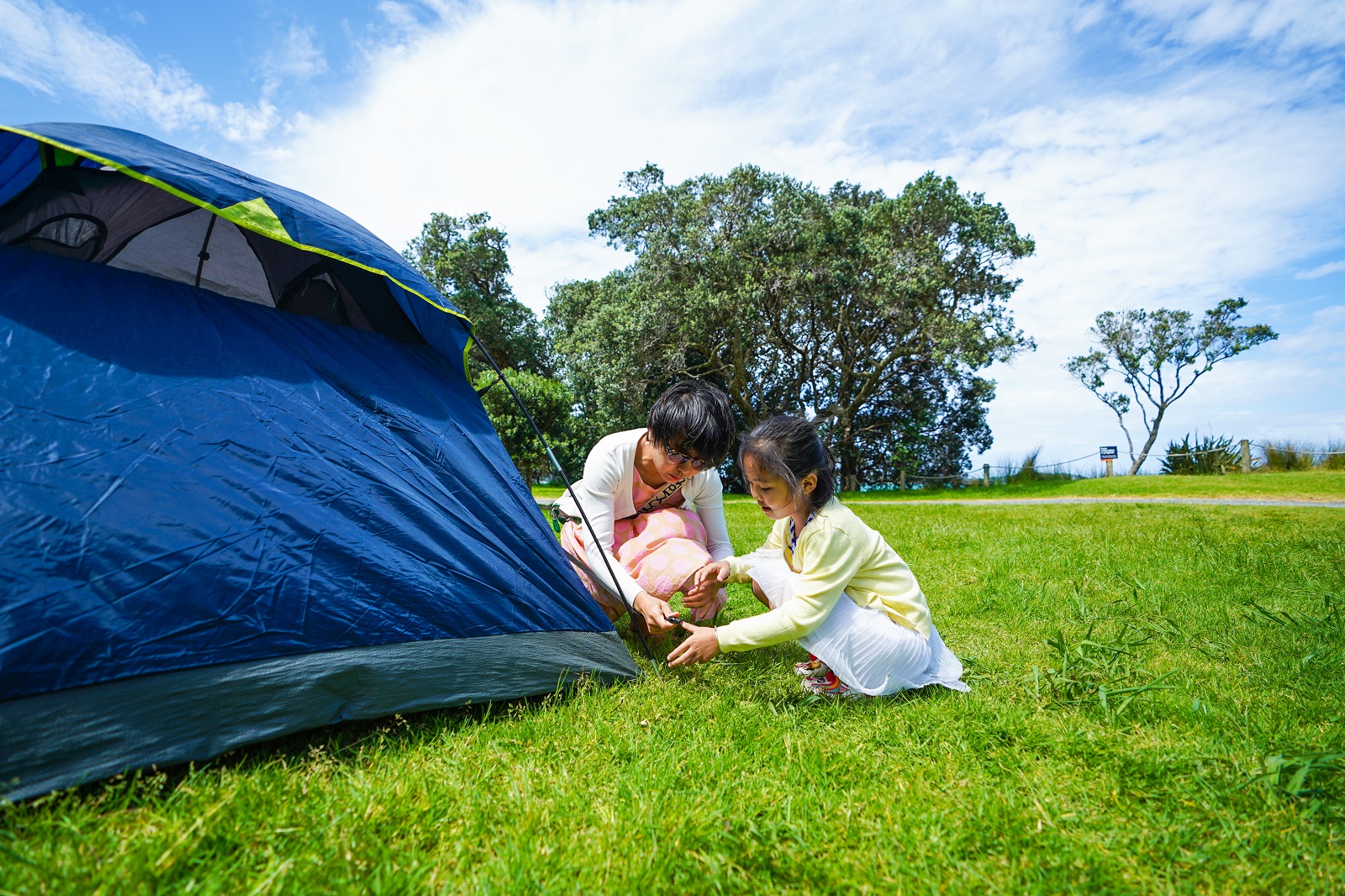 Before you leave home
Research your campsite. Are there showers, barbecues, shade options and access to clean and safe drinking water?
First aid
The essentials don't take up much space. Be prepared for headaches, cuts, burns (both fire and sun) and insect bites, at the very least.
Let there be light
We feel the need to remind you that there are no streetlights at most of our campsites and your phone torch won't cut it. Headlamps are fantastic for that midnight dash to the toilet, but also try solar charging lanterns and take extra batteries for torches.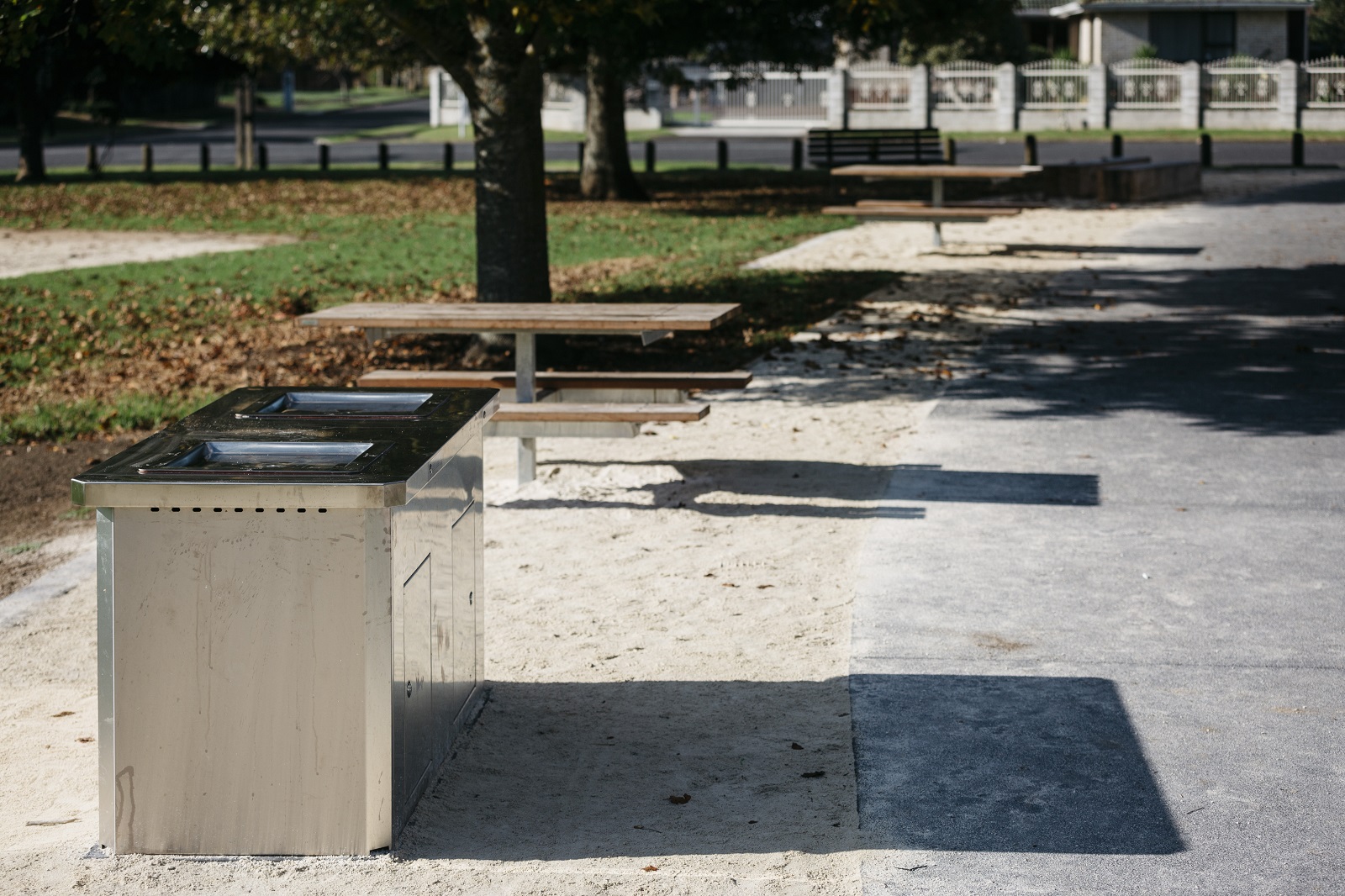 Food, glorious food
The key here is to keep it simple. Consider boxed, canned or even dehydrated food that you can whip up into a meal with minimal effort. Don't forget snacks that you can throw to the kids when they start feeling peckish – muesli bars or dried fruit and nuts. In the cooler months, pack tea, coffee, hot chocolate and instant soups.
Clear the site
Choose a spot with flat ground that's not a potential waterway, and if you're camping near trees, look for any signs of rotting branches that could fall. If there's a slight incline, have your tent flap at the downhill end and sleep with your head uphill.
Keeping the kids happy
Running low on inspiration for keeping little minds entertained?
Give them duties around the campsite
Kiwi Conservation Club has educational games and activities about our native flora and fauna
Pack a deck of cards
Task the kids with inventing skits or songs to perform for the adults
Spotlight is a Kiwi camping classic, but be careful of guide wires and campfires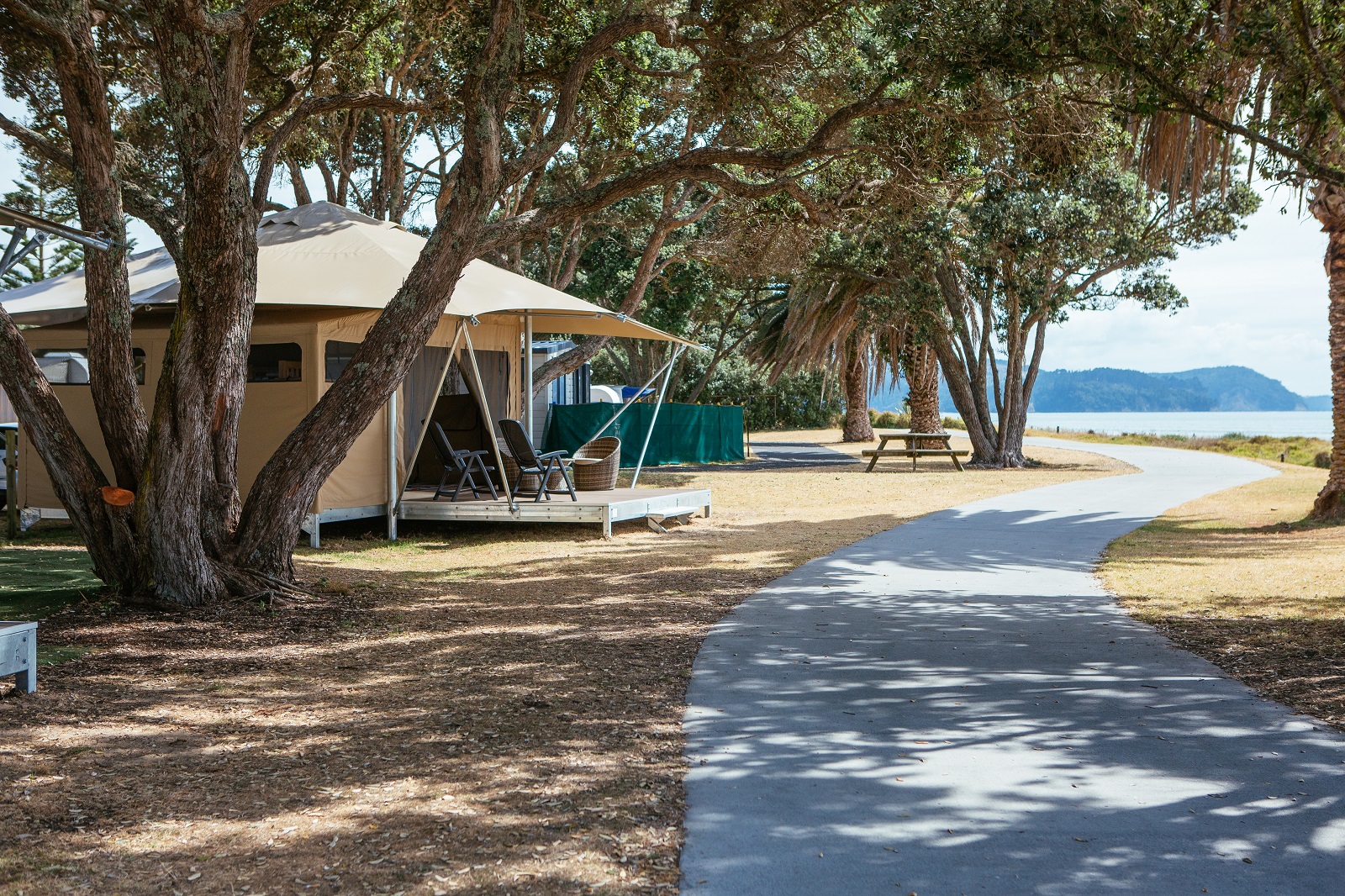 Where do we go?
Campsites in the Auckland region range from a clearing beside a stream or ones that are only accessible by kayak, to grounds with facilities.
With a stunning 588ha to get lost in, Tāwharanui Regional Park is a gorgeous peninsula about an 80-minute drive north of central Auckland. Take your pick from white sand beaches and sheltered shingle bays, as well as great walking tracks. Tāwharanui has one basic campground a short walk from the beach. Check your vehicle for rodents to protect the open sanctuary. The marine reserve on the northern coastline is great for snorkelling.
Head southwest to Auckland's best kept secret: Āwhitu Peninsula. Karioitahi Beach is a classic west coast expanse of black sand, while the beaches along Manukau Harbour are family friendly. The lighthouse at Manukau Heads on the northern tip is one of the few open to the public – there are no toilets or running water so only stay overnight here if you have a certified self-contained vehicle.
If you're a bird lover, head to Te Haruhi Bay campground in Shakespear Regional Park on Whangaparāoa Peninsula. The flat, grassed area is surrounded by native plants with a bit of character provided by the resident peacocks. Tiritiri Matangi Island is just off the coast, so native birds are abundant, and kiwi wander the campground at night.
If you're not quite ready to let go of those creature comforts, try Martins Bay in Mahurangi East. A gorgeous campground with a white sand beach looking out to Kawau Island, there are a range of accommodation options from tourist flats and beachfront caravans to luxury glamping tents.
Another gentle introduction to camping is Ōrewa Beach Holiday Park. Perfectly placed at the southern end of the 3km stretch of white sand, it's an easy walk to Ōrewa's town centre. The park takes the hard work off your hands with water sports, an adventure playground, barbecue area and basketball court.
Most importantly: Don't sweat the small stuff – any 'disasters' will one day make fun stories. Camping is a great option for a budget-friendly family holiday where you can make some great memories, and the best part is, you don't even need to travel outside the region.