Ōmana Regional Park is less than 40km southeast of central Auckland and is the sort of place where, once you've arrived, you'll immediately start making plans to return – with friends, with family, or even alone for the ultimate decadence of solo tranquillity.
Some visitors are drawn to the shell-strewn beaches and the bliss of safe swimming for the kids, not to mention the excellent playground. For others, it's the pleasant strolls through farmland, where for little effort you'll be rewarded with spectacular vistas of Hauraki Gulf and islands including Motuihe and Rangitoto, all the way across to the Coromandel. For animal fans, there's the working farm where photogenic sheep and cows strike poses in scenery that could have been lifted from the pages of a picture book.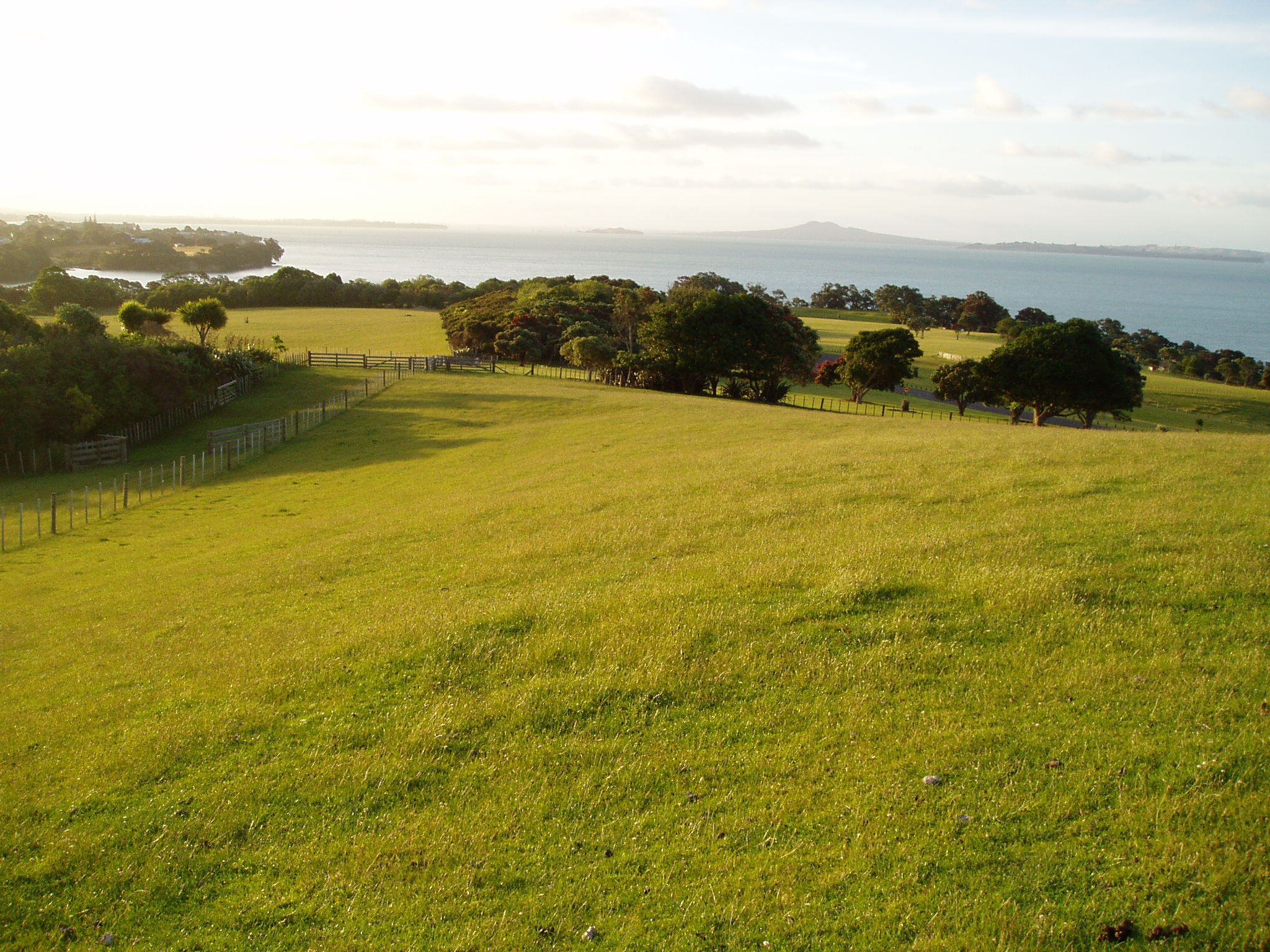 With two main walking trails, you can stretch your legs while taking in the beauty of the park. The Perimeter Walk is a mere 2.5km and takes about an hour to complete, passing paddocks, mangroves and estuary habitats, with panoramic views that demand a photo or two – it's suitable for sturdy prams too. For younger legs, the Ōmana Farm Walk is a short and sweet 600m rural trot that attaches to the Perimeter Walk. Or follow the coastal path along the headland to Maraetai for more exquisite seaside sights.
To make a day of it, look at reserving one of the four bookable picnic sites, perfect for a birthday, a family gathering or holiday celebration. Two of these sites have easy beach access and all four have barbecues, water and shade. Spread across the park, there are seven gas barbecues with electric starts, all of which are free to use on a first-come-first-served basis – unless you've booked one of the aforementioned picnic sites. If you enjoy orienteering, there are 24 waypoints to hunt for, and painters will want to bring their easels.
Ōmana Regional Park is perfectly charming, which means you probably won't want to rush home, so why not park your fully self-contained vehicles or pitch your tent at the Auckland Council-run Cliff Top Campsite – but be sure to book first.
Beyond the park you'll find Pōhutukawa Coast, home to vineyards, a pony club and some excellent cafes. Kayakers are also drawn to this section of coast, whether they're keen for a gentle paddle or they're tackling the 50km Te Ara Moana kayak trail, a phenomenal multi-day voyage between Ōmana and Waharau Regional Parks, once used exclusively by Māori for trade and transport.
Bird watchers love it here too, and if you keep your eyes peeled you might catch a glimpse of the tūturiwhatu (New Zealand dotterel), or the kuaka (bar-tailed godwit), famous for its extraordinary migration.
Ōmana Regional Park is paradise – and just a hop, skip and a jump from central Auckland.