Māngere's first destination playground at David Lange Park has been in progress since late 2019, and physical works for stage one started in February 2023.
The development of the park will address the need to provide tamariki and rangatahi of all abilities better play areas that are safe, inclusive and reflect local heritage and culture.
The project includes stage one development of the creation of Mataaoho and his surroundings (playground) and new accessible toilets. The basketball area will receive a light refresh and a skatepark will be renewed once funding is available. The new accessible toilet block is expected to be installed in the next few weeks, subject to the weather.
The cultural narrative is a fairy tale story known by the Waiohua iwi's, gifted to the Māngere-Ōtāhuhu community. The story highlights important landscape features in the Māngere-Ōtāhuhu board area providing a part of Māori history to identify with and pass on to future generations. The narrative will be incorporated in the landscape and play equipment.
Māngere-Ōtāhuhu Local Board Chair Tauanu'u Nick Bakulich says, "The local board is proud to be a part of this journey, particularly as it is our community's first-ever destination playground.
"Māngere is on the rise and is so multi-faceted that the features will cater for not only our tamariki, their families and rangatahi, but will also create a place for all our people and those in neighbouring suburbs to enjoy."
Collaboration on the co-design has included working alongside mana whenua, Te Ākitai and Te Ahiwaru from the Waiohua iwi, led by Isthmus and supported by Waahi Wairua.
An extensive consultation with the community and local schoolchildren, the board and Variety - the Children's Charity, helped develop the final concept plan.
The project will be delivered in three stages, the board allocating $1.6 million towards the destination playground for stage one. Further stages will progress based on available funding.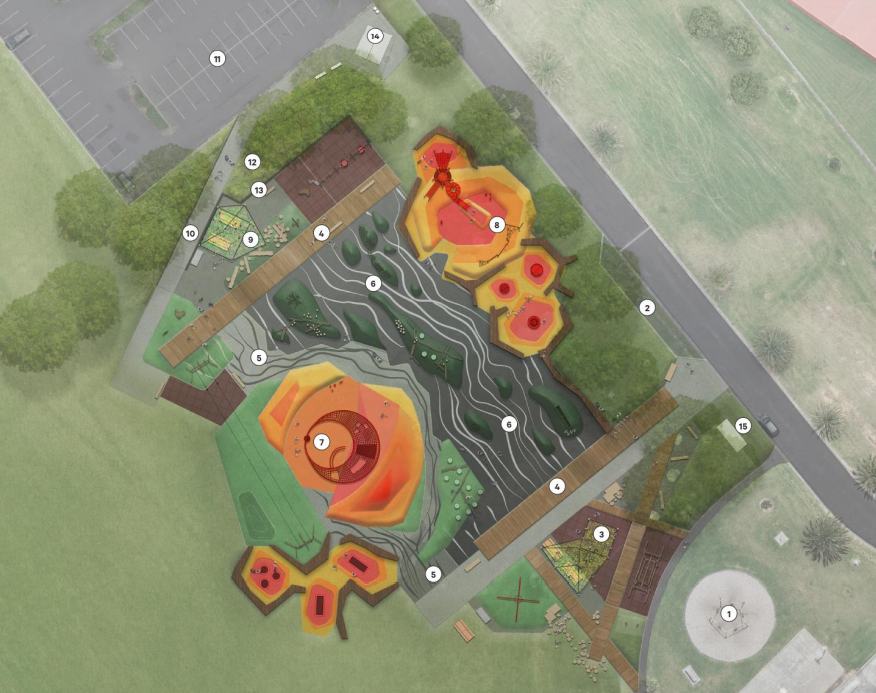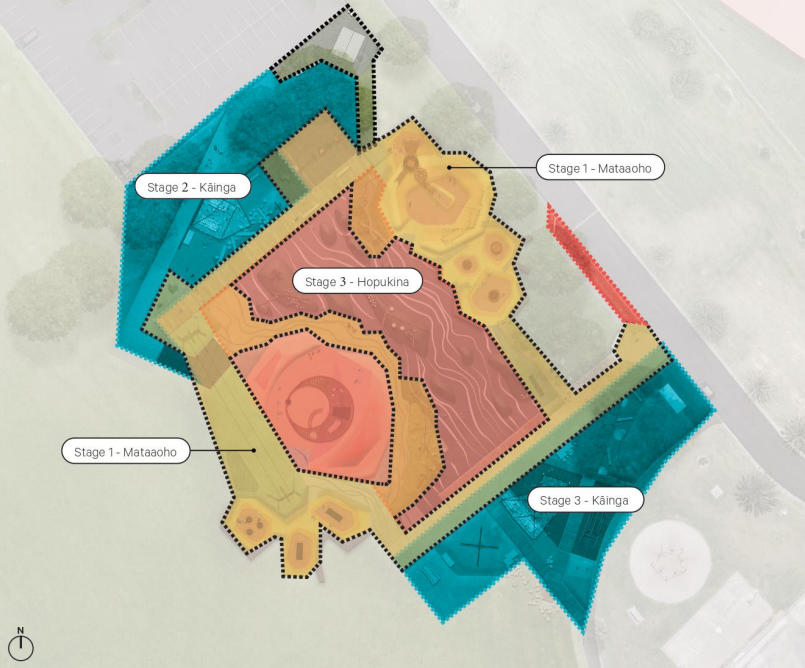 Stage one features, due for completion by Spring 2023, of David Lange Park includes:
play options for all ages
accessible play
nature play
shade from large trees
accessible seating and picnicking
drinking fountains
accessible parking, toilets and paths (paths will be completed over all three stages)
play equipment which aligns with the narrative - large play tower (Mataaoho), spinners, trampolines, agility trail, double flying fox, play mounds, slides and swings grouped in areas to reflect the narrative and encourage inclusive play.