Work to restore damage from this year's flooding and storms continues, but several facilities and public spaces in the Albert-Eden and Puketāpapa areas remain closed.
The Pump House in Three Kings Reserve, the Eden-Epsom Playcentre, the Epsom North Kindergarten and the Epsom Chinese Community room are closed by flood damage and the Fowlds Park toilet that suffered tree damage during the cyclone.
There are also slips on both public and private land in Albert-Eden, Te Auaunga Oakley Creek walkway was badly damaged during the flooding, with bridges, structures and paths washed away; and a section of the Waterview-Howlett Esplanade walkway closed by slips from private properties.
Albert-Eden Local Board chair Margi Watson says there's a lot of work to be done. "We're devastated these facilities are currently off-limits, but the teams are working hard to get them up and running again."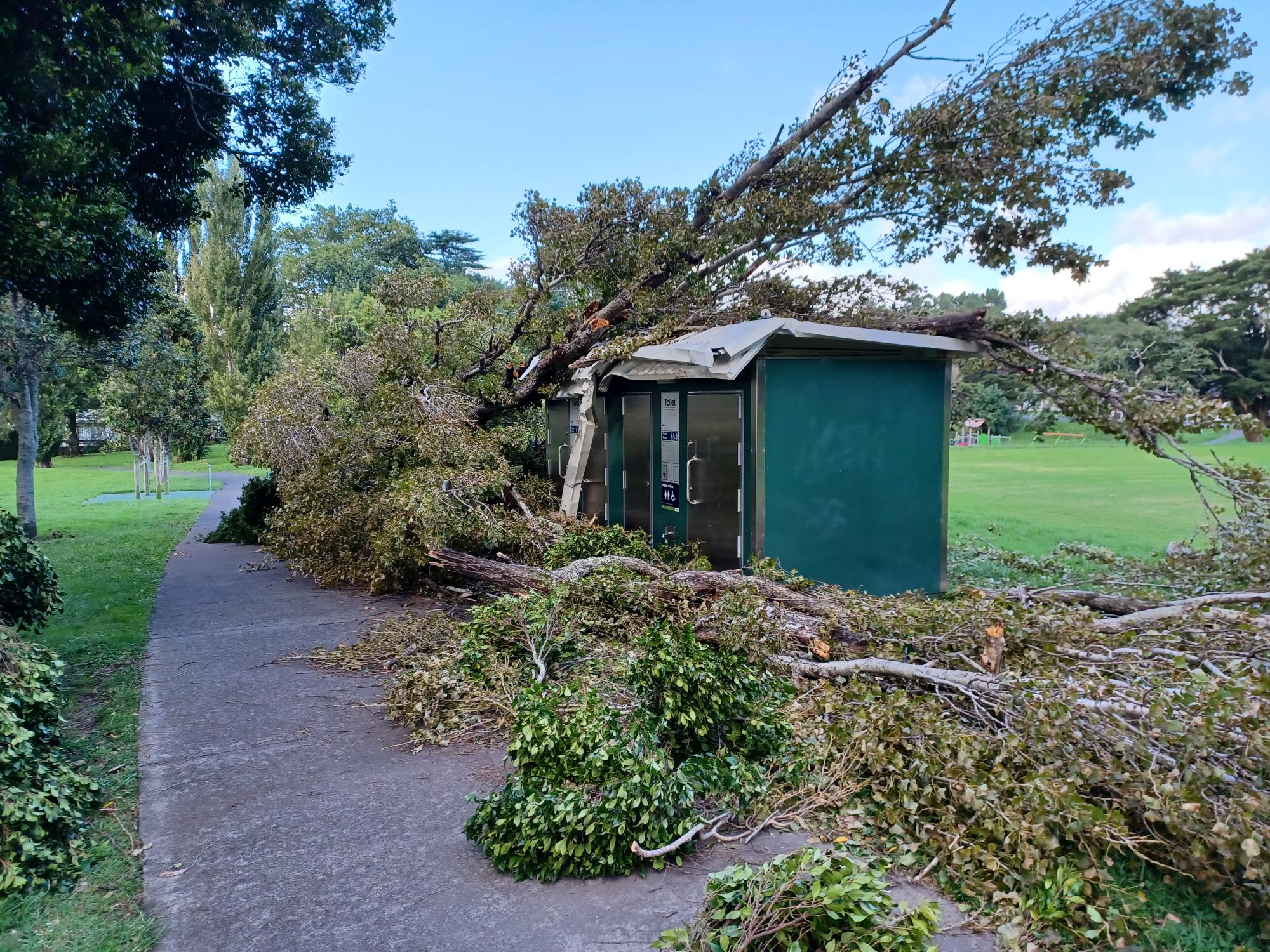 Puketāpapa chair Ella Kumar says affected areas are still unsafe and people need to stay away from them.
"It's unfortunate that so much damage has happened to some of our most beautiful assets. The important thing is for people to keep clear until repairs are completed and facilities can open again."
A significant number of Puketāpapa's parks and reserves have been hit, with all Manukau Foreshore green spaces closed because of fallen trees, slips and damage to structures, and Waikōwhai Park closed by slips on the access road.
Until it is safe to do so, Aucklanders are advised to keep away from the following reserves and parks in Puketāpapa:
Aldersgate Reserve
Bamfield Reserve – including the Waikōwhai Boardwalk to Taumanu Reserve
Captains Bush Reserve
Frederick Street Esplanade Reserve
Grannys Bay Reserve
Halsley Esplanade Reserve
Hillsborough Reserve
Kingswood Reserve
A section through Lynfield Cove Reserve walkway – can still get to Lynfield Cove/Wairaki Stream Reserve
Lower section of Manukau Domain – walkway loop closed – grass area at the top is open
Sylvania Cres Esplanade to Wattle Bay
Taylors Bay Reserve
Waikōwhai Reserve
Wattle Bay from Cape Horn Road
Wattle Bay from Canberra Ave
Geotech assessments are being made to determine the extent of damage and establish repair priorities. Although where land is unstable or costs prohibit it, some assets might not be rebuilt.
Service needs assessments will also be conducted to ensure any rebuilding is in the right place and meets desired outcomes.
The rebuilding process is expected to take years, especially along Manukau Foreshore tracks.
In the meantime, Aucklanders are advised to avoid accessing tracks that have been fenced off or marked with signage over safety concerns. With the ground still moving in some areas and structures washed out, it is important people stay away from those areas until they are deemed safe to enter again.
Auckland Council's parks and community facilities area operations manager Jody Morley says teams are dealing with the damage while managing usual maintenance of public spaces that remain open. "However, it is likely to be a long process before everything is fully operational again."
Stay updated
Follow Albert-Eden and Puketāpapa Local Board Facebook pages for updates on recovery work in the area. To receive monthly e-newsletters from Albert-Eden go here, or for Puketāpapa here.