Entering its fourth year, the Community Bike fund is available to support communities and groups to deliver activities, events and projects that encourage more people to ride bikes more often in Auckland, especially new riders. 
Cliff Wilton, Auckland Transport's Sustainable Mobility Manager, says the fund is part of AT's ongoing commitment to encourage an increase of people on bikes across Auckland with this fund offering a "great opportunity for groups to champion cycling in their communities".
"There are lots of groups within our communities with fantastic ideas to help boost the number of people cycling and we want to bring these ideas to life.
"The fund is open to a wide range of groups, not just those who currently deliver cycling initiatives". Wilton also said that Auckland Transport staff are able to support groups to develop their funding applications.
Past recipients have secured funding for a range of different initiatives. For example, Time 2 Train Sports, secured funding for delivering a series of weekend bike activations to teach new riders the basics of bike riding and bike maintenance and helped riders explore old Māori pathways, while reconnecting whānau with the natural environment and the traditional and customary practices. Another example was Bike East Auckland, who delivered a series of community and family-friendly guided bike rides around the local community.
Sarah Thorne, of the Takapuna North Community Trust, says the grant enabled the trust to put on two events in conjunction with the Sunnynook Community Centre. Speaking about the event, Sarah says: "The event encourages families to come together at the park, dress up themselves and their bikes in a Christmas theme and to ride around the park, taking part in fun activities on the way. Holding this event at the park shows how fun and easy cycling can be and really encourages families to make use of the wonderful track to improve confidence and learn safety elements. It's a real asset to the community calendar of events."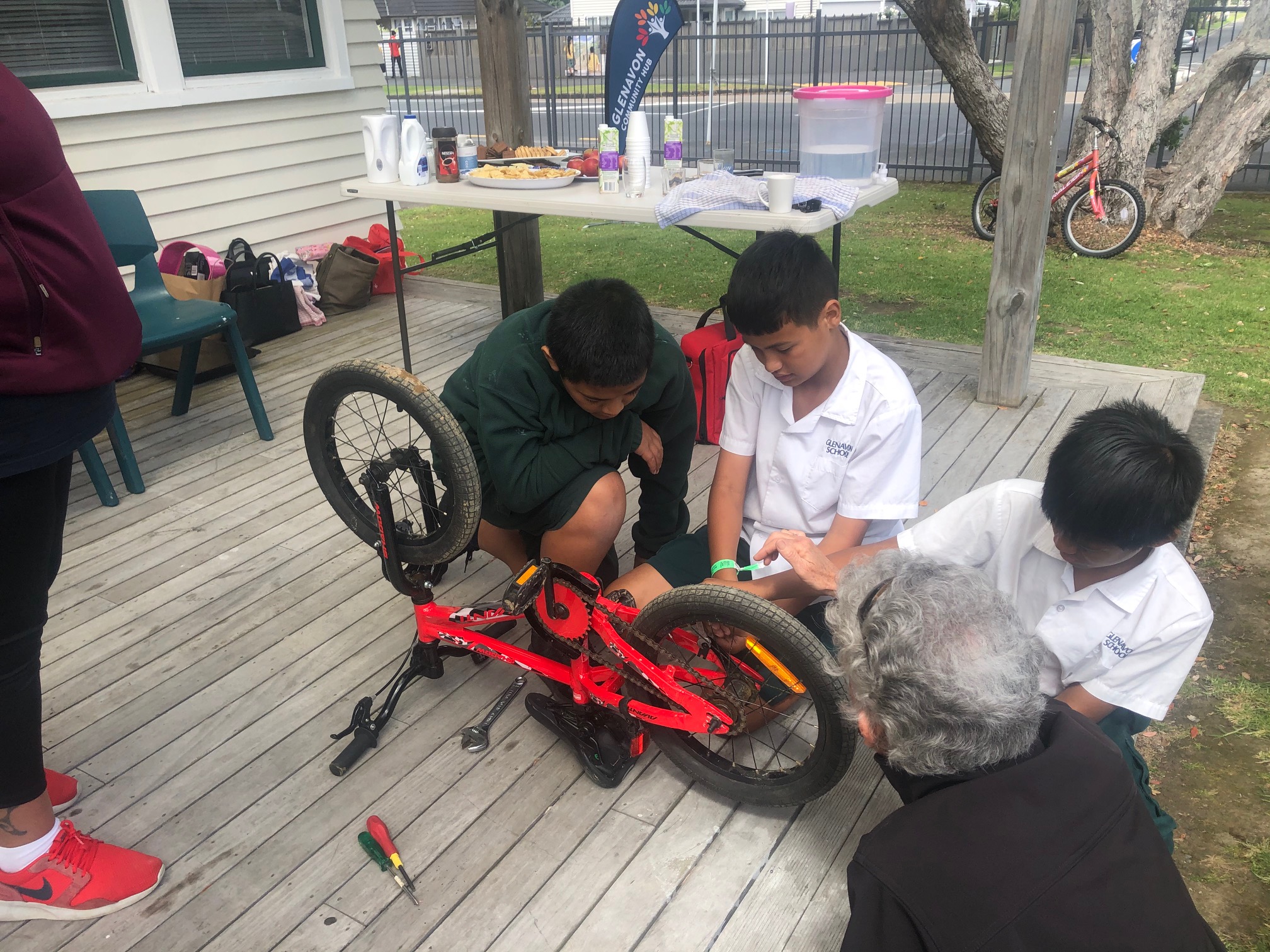 Kate Bundle, Chief Executive of Grandparents raising Grandchildren Trust NZ reiterated these sentiments "With the support of an Auckland Transport Community Bike Fund grant, Grandparents Raising Grandchildren Trust NZ have been able to work together with Caring Families Aotearoa and VOYCE Whakarongo Mai to host a Whānau Fun Bike Day – a truly fun event for its grandparent, whānau and foster care families beyond their core support and advocacy services. 
"It provided a fantastic opportunity for the care families to enjoy biking together in Henderson Park and to picnic, relax, talk, eat and enjoy the sunshine together, as well as make new friends and to realise that they can easily get out in their local parks and enjoy biking together with whānau. 
"It was a real joy to see the children's enthusiasm, biking all over Henderson Park, some learning to ride for the first time and learning about bike safety—and to see their caregivers getting a chance to ride along with them, some for the first time on a bike in years!"
Grants of between $300 and $5000 are available, and the funding round opens on Monday 5 July and closes 15 August.
For more information on how to apply visit the Auckland Transport website.