Friday 3 December is the United Nations International Day of Persons with Disabilities. In the lead up to the day and to celebrate this year's theme of fighting for rights in the post-COVID era, we're profiling members of Auckland Council's Disability Advisory Panel.
The panel members are proactive in advocating for those with disabilities, including identifying issues that are important to people with disabilities, providing advice on Auckland Council's regional strategies, policies and plans, and helping us effectively engage with people with disabilities.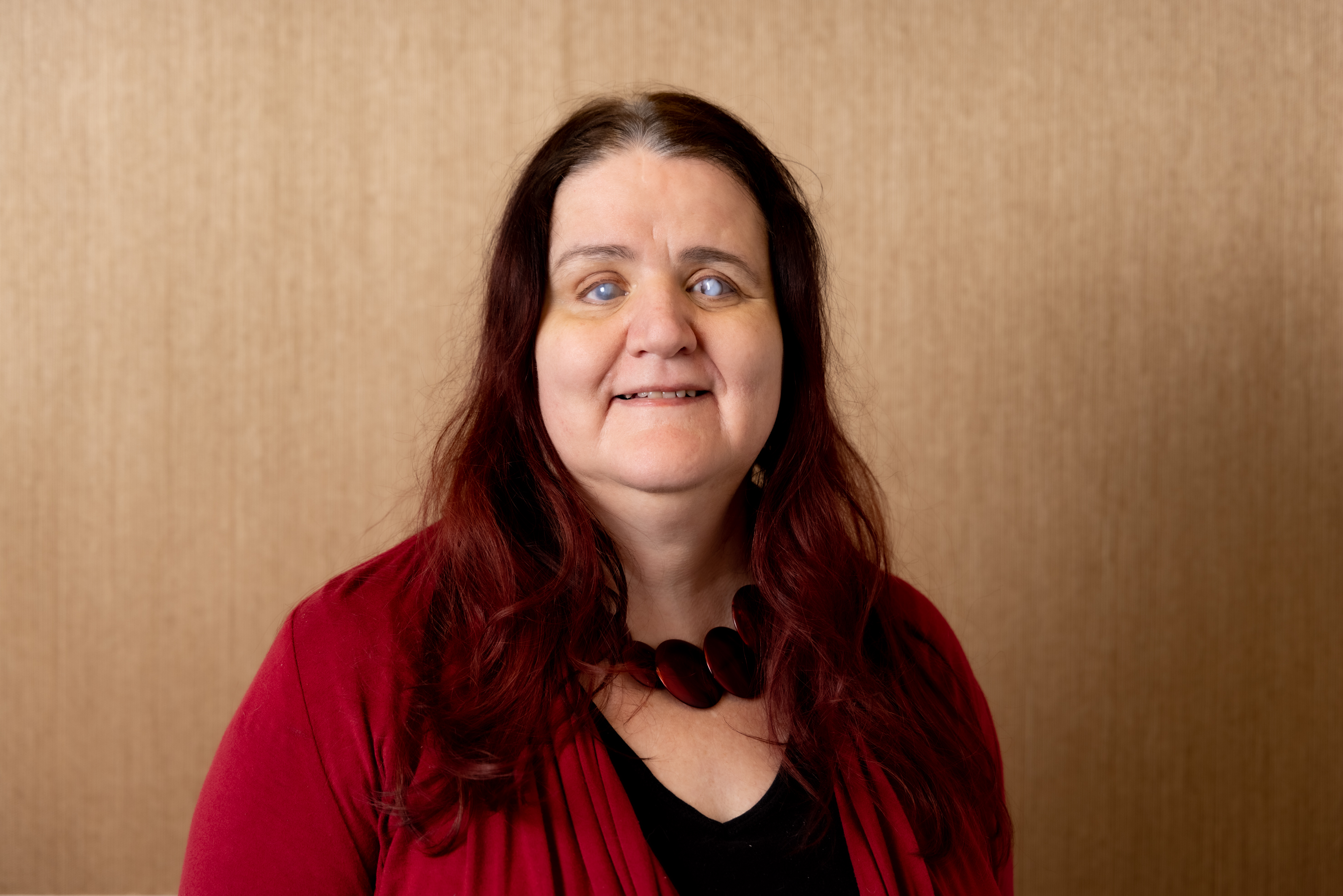 Martine Abel-Williamson (QSM)
Co-Chair of the Disability Advisory Panel
Martine Abel-Williamson QSM is the Co-chair of Auckland Council's Disability Advisory Panel. She is also the World Blind Union (WBU) president and serves on the boards of the World Intellectual Property Organisation (WIPO) Accessible Books Consortium (ABC), International Disability Alliance (IDA and International Agency for the Prevention of Blindness (IAPB). She also holds positions on the boards of Blind Citizens NZ and the Royal NZ Foundation of the Blind. Her day job is as Senior Human Rights Advisor at the New Zealand Human Rights Commission.
Martine has been a Co-Chair of the Panel since it was re-established during the first COVID-19 lockdown period in 2020. Martine worked for Auckland Council in the Community Development department until 2018, and when calls went out for people to indicate their interest in a panel role, Martine felt ready to become involved as a proactive Auckland citizen.
As President of the World Blind Union, what are some common issues you're noticing globally?
There are ongoing matters, almost universal, such as the high unemployment rate of blind and low-vision people across the world. Even in today's advanced technological circumstances, our physical environment remains inaccessible to a big extent, despite many projects in the fields of 'Smart and Connected Cities'.
During the COVID-19 pandemic, the World Blind Union surveyed its members worldwide and published a report around how blind and partially sighted persons can be supported more during times of emergencies, but also how disabled persons can be included as vital first responders during such times. Many disabled persons are used to coping with issues around social isolation, difficulty with online or face-to-face shopping, holding onto a job and so on. This highlights the need to learn from us during these times when social cohesion initiatives are being planned, locally, nationally and internationally.
Auckland, and New Zealand, has a huge role to plan for these considerations. We might think of ourselves as small and physically removed in the larger scheme of things, but we've always contributed to world plights and can continue to do so with our can-do attitude and Number 8 wire spirit.
What does a day in the life look like for you? Can you give us an idea of what you've been up to over the past week?
I'm travelling to Europe to contribute to our four-year strategic planning exercise for the World Blind Union with our global board officers. We've got more than 190 countries affiliated with us, so we're speaking with the voice of the 253 million blind and partially sighted persons from across the world.
I'll also be working alongside disabled persons and government departments in Madrid, Paris and London to hear from them how programmes can continue as seamlessly as possible during this ongoing pandemic. We may seem more connected online as ever before, but the import and other taxes and costs remain so high that technology exchange and gifting initiatives remain problematic and often impossible.
In Toronto, I'll be working with our CEO on how our global office can remain relevant, as we're still continuing with awarding scholarship and other capacity-building programmes to enable our members to continue their education and organisational governance capabilities in their own countries.
From 29 November to 2 December, I've been sponsored by our international partners such as CBM Global and the International Disability Alliance (IDA) to participate in the roll-out of Marrakesh Treaty training in Nairobi, Kenya. This to progress the availability and accessibility of reading material to all print disabled persons across the world. In New Zealand, we're part of an Accessible Books Consortium that ensures worldwide availability of education, literary and STEM titles to those of us who cannot read print or who are otherwise print disabled.
What values are important to you as a leader, to ensure we keep moving forward in supporting people with disabilities?
We need to work together, collectively and with understanding of our unique differences. I value resilience, proactiveness, selflessness and the drive of a movement to improve our world, so we can live the lives we choose to with independence and dignity.
In today's pandemic era, I believe in the concept of "keeping our paerangi in mind". Paerangi is our horizon, as it's not the distance between us that bonds us all, but our shared horizon.