Auckland Council and the Auckland RSA (Returned Services Association) have come together to provide plenty of opportunities for all Aucklanders to honour the military veterans they know.
Anzac Day is an opportunity for us all to stop and remember loved ones from the past who have served in our nation's military.
Some fell in battle while some managed to return home. All sacrificed and it is that sacrifice that we remember.
With the Omicron variant still prevalent in the community and with the nation previously at the red-light setting when planning this year's Anzac Day, it will look different.
Together we are encouraging Aucklanders to commemorate our veterans in special ways, including visiting a local cenotaph any time during the day and laying a poppy or standing for a minute's silence to acknowledge service personnel past and present.
Services across Auckland
Check here for details of Anzac Day Parades & Services across the region.
The number of in-person services and ceremonies across the region is reduced as a result of the COVID-19 settings.
The dawn service at the Auckland War Memorial Museum will go ahead but is limited to invited guests led by veterans for veterans and a small group of dignitaries.
For the dawn service, members of the public are asked to stay at home and watch the service on Māori Television or visit a local cenotaph during the day.
Waikumete and Browns Bay services have been cancelled this year, as has the mid-morning civic service at Tāmaki Paenga Hira Auckland War Memorial Museum.
There will still be small commemorations and services across the region and to find the nearest one to you, please head to the service listings on the OurAuckland Events page.
In addition to these, some services will be live-streamed on social media, including from Mt Roskill, Mt Albert, Birkenhead and Devonport. Links to these will be added to the service listings page closer to the time.
Manurewa will have an online service only from 10am.
St Heliers will not be holding a service this year but will be playing an Anzac themed video on repeat during the day. Aucklanders around the St Heliers area who wish to visit and view the video may do so between 8am–4pm.
Check here for details of Anzac Day Parades & Services across the region.
Auckland landmarks lighting up
In the lead up to Anzac Day, key locations across the centre of Auckland will be lighting up red in support of Poppy Day and also to commemorate our service personnel.
Vector Lights on the harbour bridge will light up 19-21 April, 6pm to midnight for Poppy Day and 22-25 April, 6pm to midnight in commemoration of Anzac Day. Vector Lights will also be lit up on Anzac Day morning from 5-7am.
Tāmaki Paenga Hira Auckland War Memorial Museum will be lit 19-25 April (including Anzac Day evening) from dusk until dawn.
Other key landmarks around the city centre that will be lighting up in support of Anzac Day include the Sky Tower, PWC building, Te Ara I Whiti The Lightpath, Quay Street Lights, Queen Street Lights, Karangahape Road Lights and Eden Park.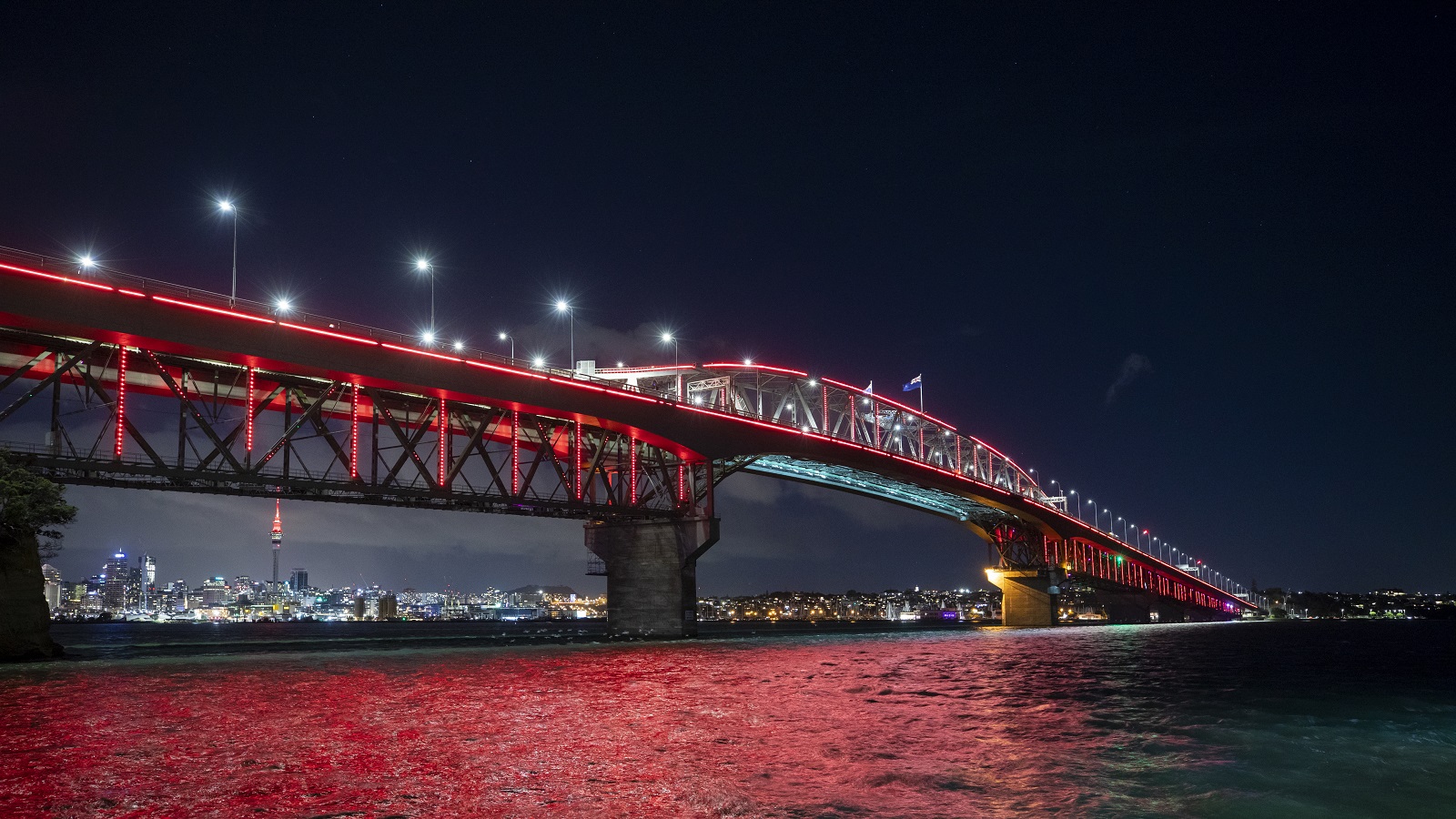 Field of Remembrance
The Field of Remembrance will again be installed on the grass area of Pukekawa Auckland Domain in front of the cenotaph.
The RSA will be installing the 170 crosses on 13 April, and they will remain on site until after Anzac Day for Aucklanders to pay their respects.
A single cross will be installed to honour the 3000 men and women who died on all sides of the New Zealand Wars from 1845 to 1872.
Another single unmarked cross will be there for those veterans who have died in New Zealand after their service and is there for families to pay respect.
Visitors to the Field of Remembrance will see the names of our fallen from the Pacific Islands who died fighting for New Zealand. There will be crosses bearing the names of a selection of those men and women who died during the South African War and the two World Wars but every New Zealander who has died since the end of WWII will be represented by a cross, including in Japan, Korea, Malaya, Vietnam, Timor, Iraq and Afghanistan as well as the New Zealand servicewoman who died on the UN peacekeeping mission in Bosnia.
Decorate your home
For anyone who is unsure of venturing from home but still wants to participate in the commemorations around Anzac, consider decorating your letterbox or home.
For children, download and print out a poppy for them to colour and then place it on your letterbox or in your front window to show your whānau is supporting Anzac Day or remembering a loved one who served.
Be sure to share on social media using #AKLAnzac so that everyone can enjoy your art.
Click the image below to open the PDF.
Warbirds over Tāmaki
Over both Poppy Day and Anzac Day, the New Zealand Warbirds Association will be doing a flyover across the Tāmaki Makaurau region.
This is scheduled to start from 11am on Poppy Day and 12 noon on Anzac Day and will start with a pass over Tāmaki Paenga Hira Auckland War Memorial Museum before heading over the city centre. The flyover will then travel over suburbs across the region.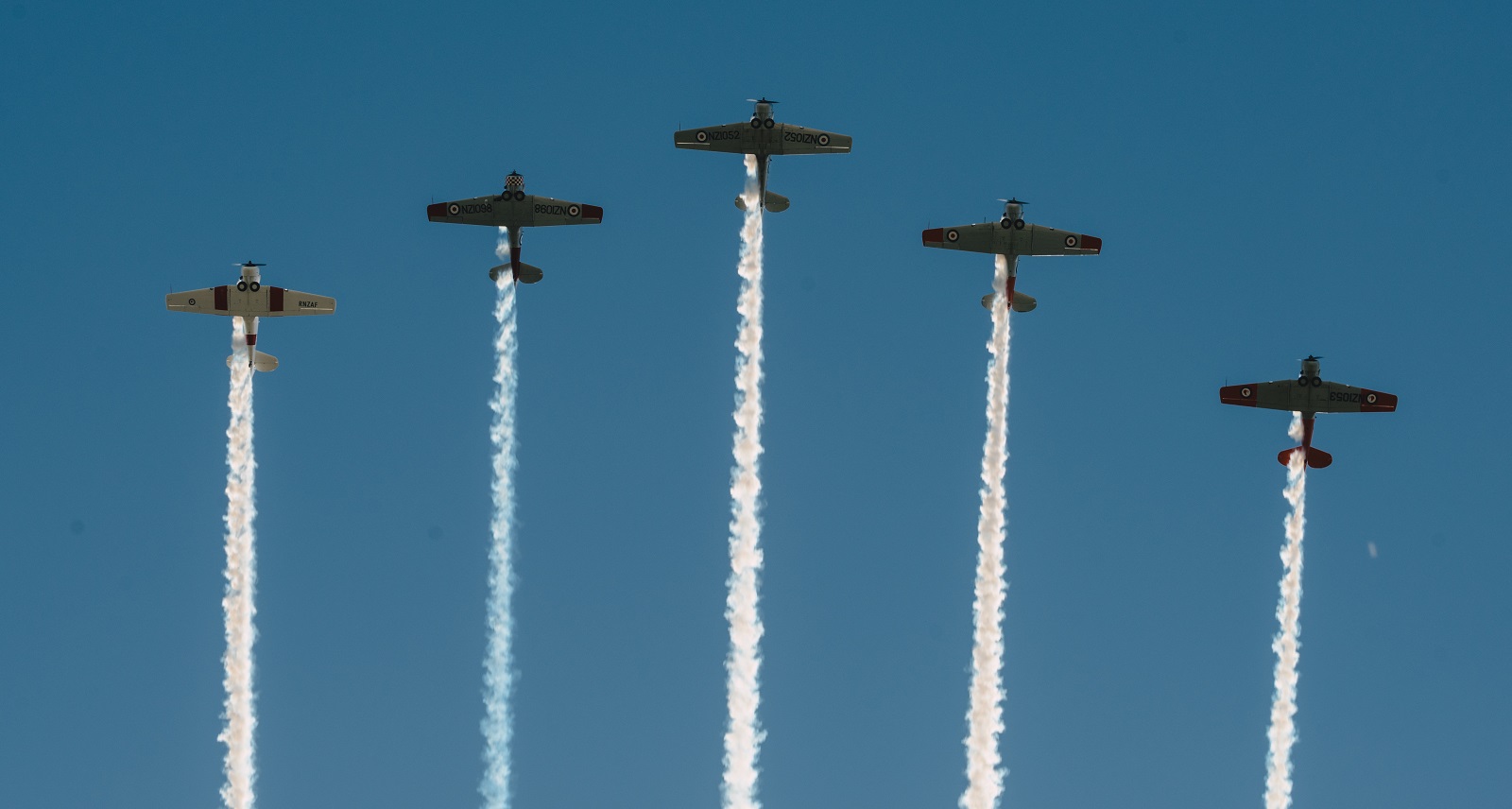 Explore the Auckland War Memorial Museum
Tāmaki Paenga Hira Auckland War Memorial Museum is a fantastic place to discover more about the theatres of war where the New Zealand military has served and will be open every day up to and including Anzac Day.
Consider taking the family and exploring the Pou Kanohi New Zealand at War gallery.
The gallery can help educate and inform the whole family about where family members have served and allow them some insights into life at that time.
Meander the two halls of memories and consider the sacrifice New Zealand has made over several theatres of war.
Additionally, the Pou Maumahara Memorial Discovery Centre allows visitors to research and make personal discoveries about New Zealand servicemen and women. Staffed by knowledgeable volunteers who can help anyone wanting to conduct research.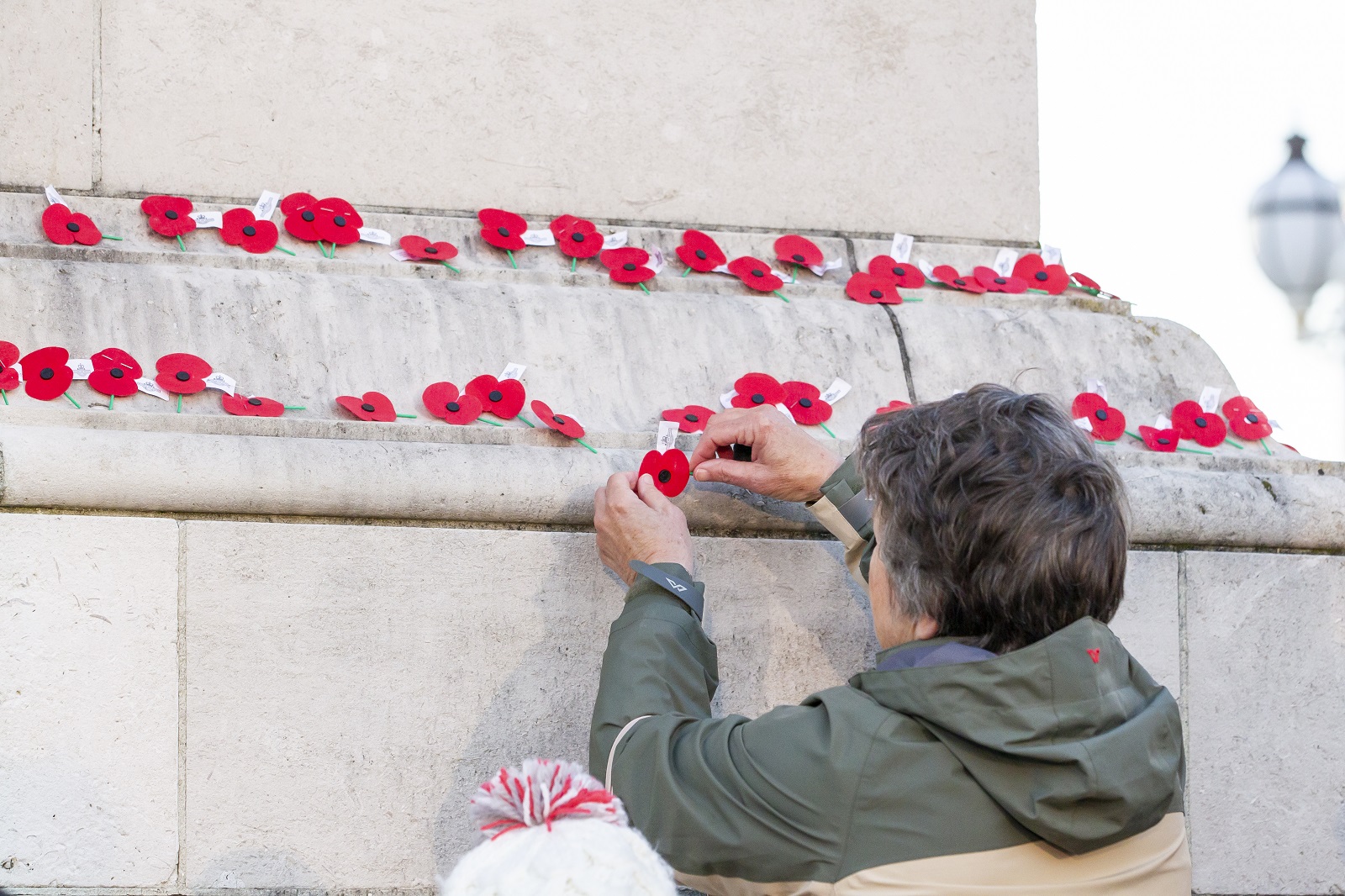 Online Cenotaph
The Online Cenotaph is a great way of starting to learn about family members who have served, particularly for anyone wanting to stay away from crowds or who is self-isolating.
It is also a lovely way of remembering family members who have served for Aotearoa New Zealand.
Once a loved one is found, consider leaving a virtual poppy in their honour, or write a tribute to or memory of them.