As Tāmaki Makaurau's cycling infrastructure continues to improve, and more cycleways and shared paths are built, getting around by bike is becoming much easier and increasingly popular. So should you opt for an e-bike or something more 'traditional', and how do you choose?
The answer really comes down to a few fundamentals: where you live, how you want to ride, how fit you are and how much money you want to spend.
It's choice
As Bike Auckland says, the best bike for you is the one you already have, but if you're looking to upgrade, there is a wide range of options available. When it comes to traditional bikes, high-end road bikes can set you back tens of thousands, or you can get yourself a good second-hand commuter bike for a few hundred dollars.
Electric avenue
E-bikes are a lot more expensive than traditional bikes but, on average, you'll reach your destination in about half the time. An entry-level commuter e-bike is around $2500 and top of the line models can be more than $15,000. There are additional electricity costs to charge your bike up, too, but, over time, it's still a lot cheaper than taking a car and paying for parking or using public transport. It's also much faster, more fun and better for you.
For older riders, those with injuries or people who live a long way away from work, e-bikes are a fantastic option and they have extended the distance that people are able to commute, with some travelling more than 20km each way.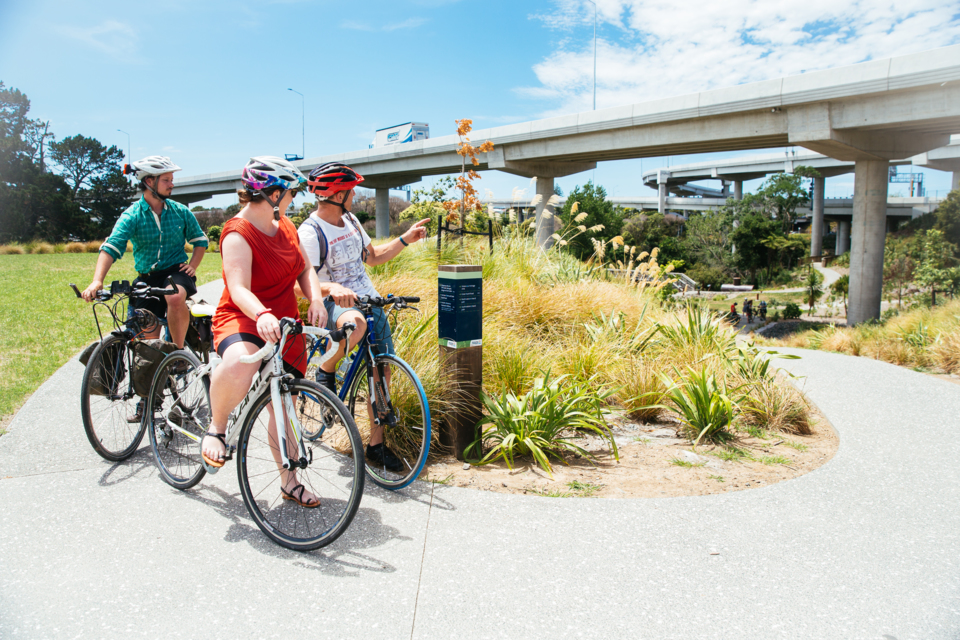 Overcoming the obstacles
If your goal is to get fit or retain fitness, then a normal bike is a good option, but if you don't want to get too sweaty going up hills or would rather wear your work clothes when you travel, an e-bike might be for you.
Most e-bikes have pedal-assisted motors, but that doesn't mean you miss out on a good workout. A study in the US showed that e-bike and conventional bike riders actually exert a similar amount of energy. On a rolling ten-kilometre course, 33 riders between the ages of 18 and 65 rode both bikes and "the average heart rate of a test subject riding an e-bike was 93.6 percent of those riding conventional bikes". They just went faster and, interestingly, the "vast majority of the test subjects said they didn't feel like they got a workout while riding an e-bike", even though they clearly did.
Riding high
Some cycling purists will always want to stick to leg power. But e-bike technology has proven to be a great enabler that has helped get more people on two wheels and made commuting by bike a more viable option for all kinds of Aucklanders. And once you've gone electric, it's hard to go back.