They're running out of room!
Auckland Council's three animal shelters are at capacity with many wonderful dogs available for re-homing.
Adoptions have slowed in recent months as dogs surrendered to the shelters or lost dogs unclaimed, wait longer than normal to be adopted.
Right now, there are 38 dogs immediately available for re-homing and approximately 25 more becoming available soon.
Elly Waitoa Auckland Council's Animal Management Manager says, "We have seen an increase in the number of people looking to give up their pets, as well as an increase in the stray population.
"We're looking for responsible owners to help with the crisis and urge anyone looking to welcome a new pooch into their whānau to consider the many discarded dogs awaiting their forever homes at our shelters and the many rescue groups across Tāmaki Makaurau.
There are several reasons for the influx of dogs; surrender numbers are up as people return to their workplaces, landlords clamping down on dogs at their properties and litters of puppies being born, both inside and outside of the shelters due to reduced veterinary capacity for desexing during COVID-19 lockdown last year.
Auckland Council works with several dog rescue organisations in the region who are also experiencing record numbers of dogs waiting for new forever homes. While juveniles are more likely to be selected for re-homing, people seem more averse to taking on older dogs.
All dogs available for re-homing have been temperament tested and desexed. And it's not just the dogs who undergo screening. Potential new owners are also put through their paces and are required to meet specific criteria; no significant dog-related incidents on record with Auckland Council and a fenced section are just two of the criteria.  Elly says "our shelter staff are committed to pairing the right dog with the right owner or family to ensure a positive outcome for all"
Right now, there are approximately 63 dogs barking for a new home. The adoption fee of $350 covers registration, microchipping, de-sexing, 1st vaccination, worming & flea treatment.
The longest stay of any of the dogs in "Hotel Refuge" is Beanie, a year old Staffy X; she has been a resident for nearly seven months.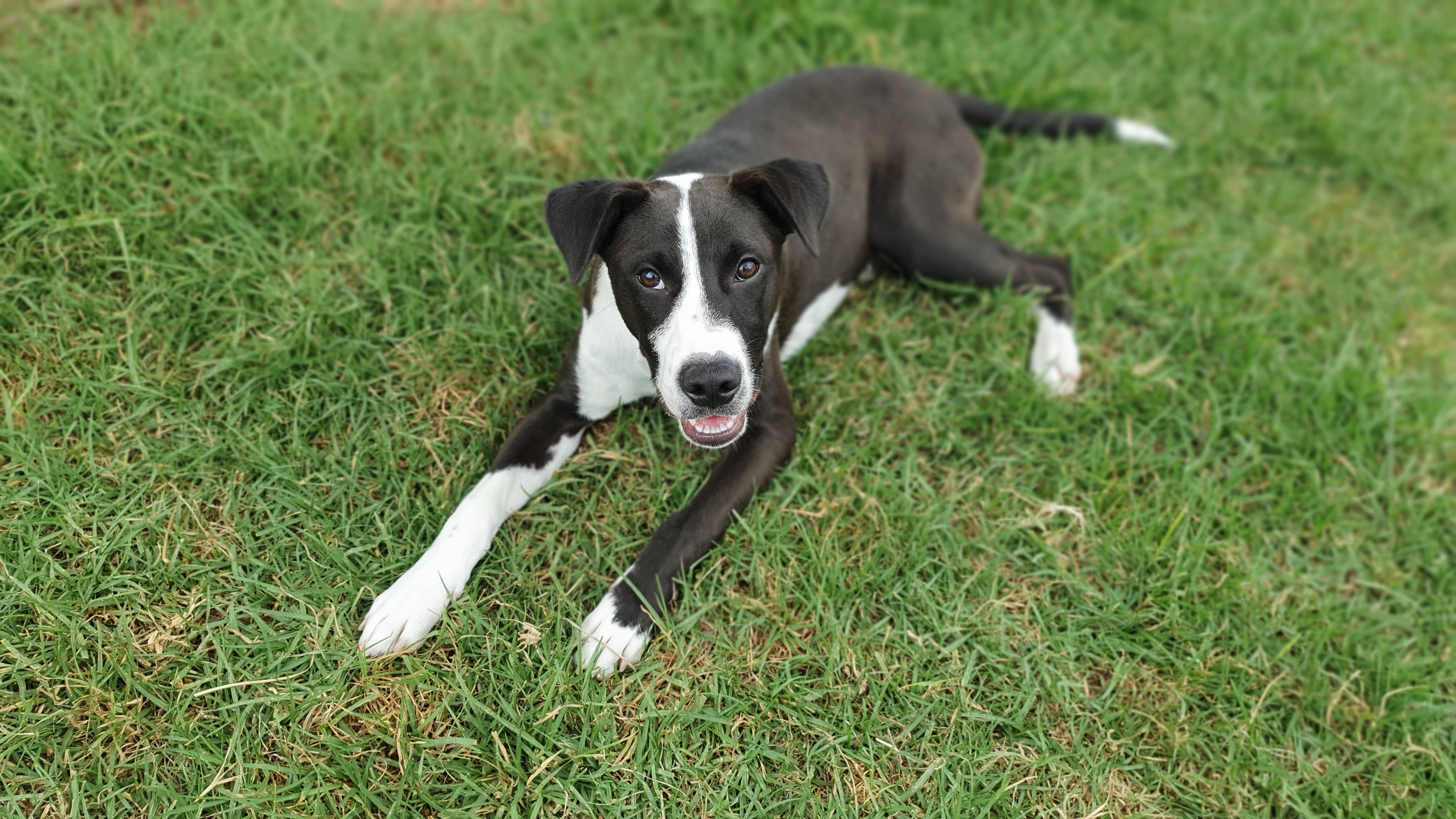 Hoiho, a Border Collie X, has been a tenant for 112 days; he's desperate for a new home.
"As we are nearing capacity limits, adopting is top of the list for us as we have so many wonderful dogs thoroughly deserving of finding loving homes," says Elly.
If you would like to adopt one of these beautiful dogs visit the Auckland Council Adoptable Animals page on  Facebook or Instagram and fill in the adoption form.