The Henderson Civic building has reopened its doors to the public following a six-month comprehensive refurbishment programme.
Following the works completion, it now houses the Henderson Customer Service Centre, which moves from the adjacent building following the sale of the Administration Building to Laidlaw College.
It will also provide the base for the Henderson-Massey Local Board and be a workspace for Auckland Council staff and Te Kawerau a Maki.
Te Kawerau a Maki also provided the building with the name Te Ipu Kura a Maki. It refers to the sacred red calabash of Maki, an ancient name and core tradition of the iwi that was referenced in the original design of the building.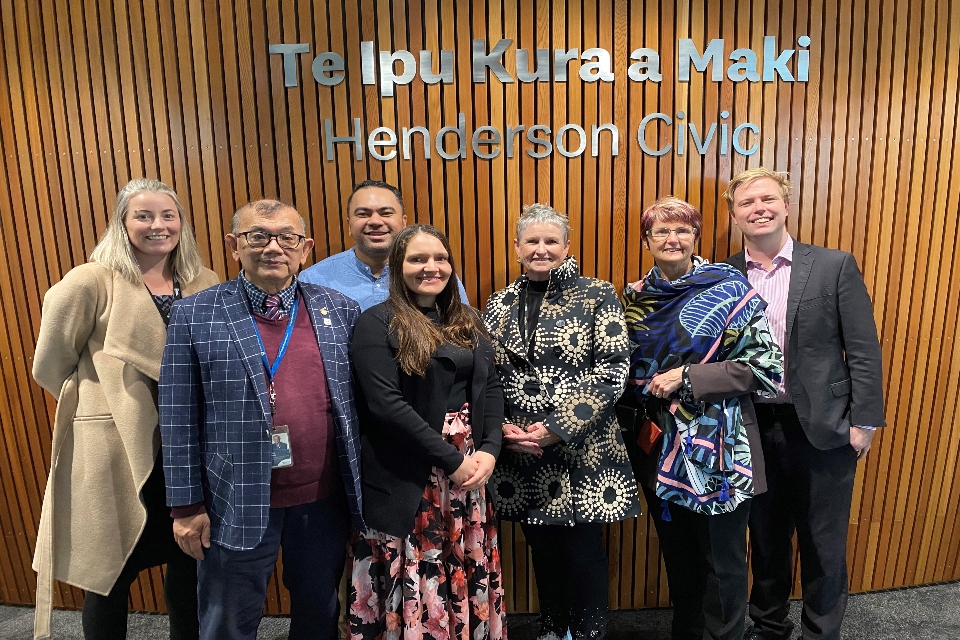 Special Place
Henderson-Massey Local Board Chair, Vanessa Neeson says that the building remains a special place for the community.
"This building is very much an iconic landmark in Henderson, and we are so pleased that we were able to keep the building in council ownership.
"It's not just the board who make use of the building, there are citizenship ceremonies, weddings, public meetings and all manner of functions held here. "It remains at the heart of the community and the refurbishment also makes it a modern working facility for council and Te Kawerau a Maki".
"Being so close together will have real benefits and gives us a shared purpose for the future," says Vanessa, who is also looking forward to the board meetings being held in person again when the chambers are fully operational in the coming weeks.
"Disruptions from COVID-19 have meant most of our board meetings have taken place online over the past six months, so it will be a real joy to be able to return to face-to-face meetings in the council chamber with the community able to attend in person.
"It is the people that make our area so special, and we can't wait to get going again."