Residents joined Auckland Council staff and local business owners to paint walls, remove graffiti and trim overgrown plants on private property obstructing footpaths as Mt Albert's town centre got a makeover.
Word of the spruce-up spread on the Chinese WeChat social media network after a flyer drop organised by Ruth Kuo (Mt Albert Town Centre Liaison) and Cheng Goh (Balmoral Placemaking Coordinator).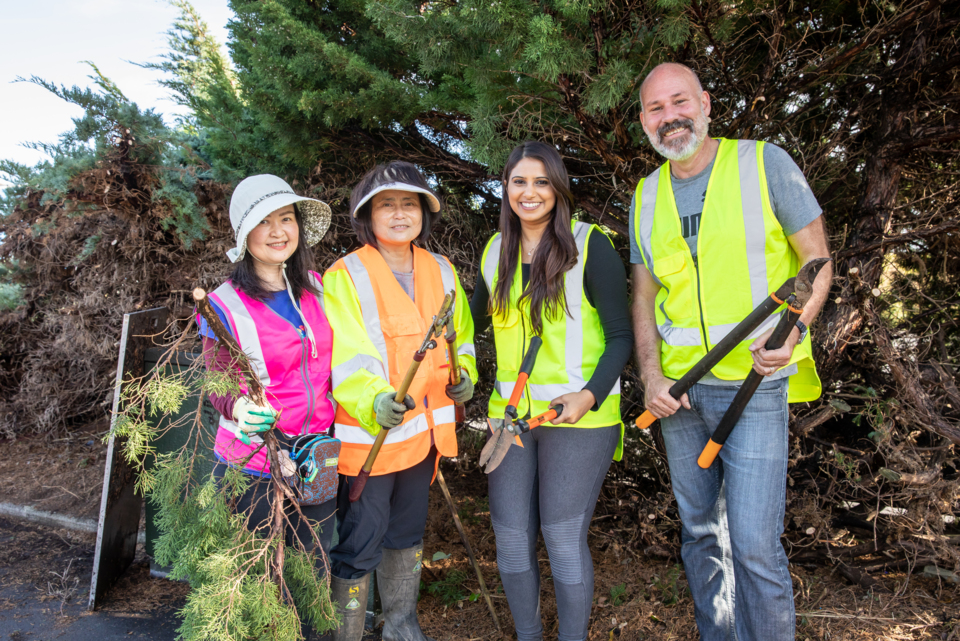 "Graffiti is an ongoing issue but it's great to see there are more people who care about public spaces than there are people who choose to vandalise them," Albert-Eden Local Board Chair Margi Watson says.
Civic Limited staff water-blasted problem areas, cleaned channels and gutters, removed rubbish and waged war on graffiti and stickers in identified hotspots.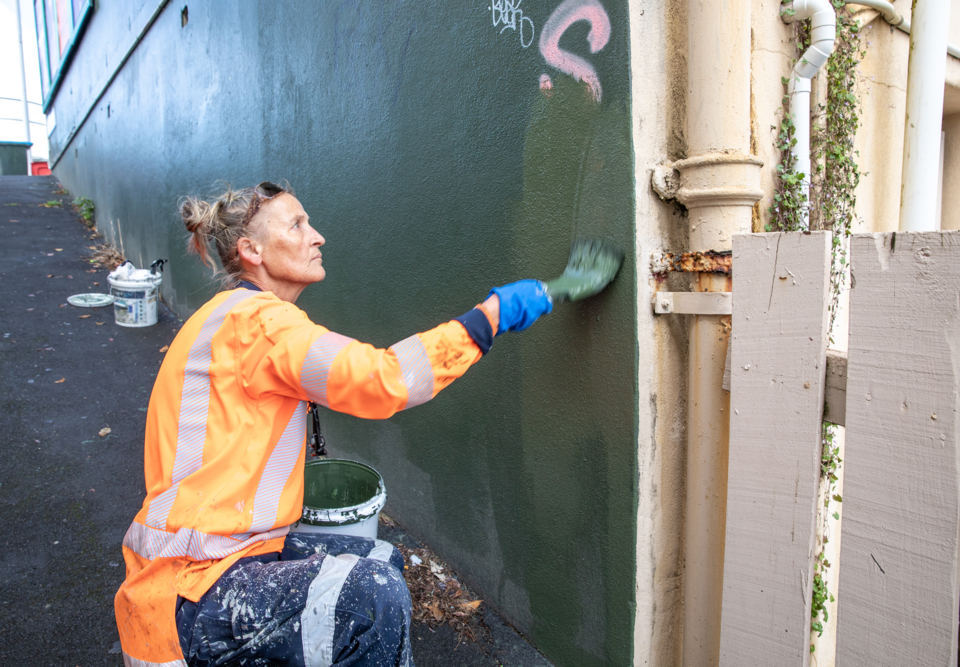 Daylyn Braganza and her colleague Detlev Jackson from Auckland Council's Community Programme Delivery team used their annual community day to join the activities.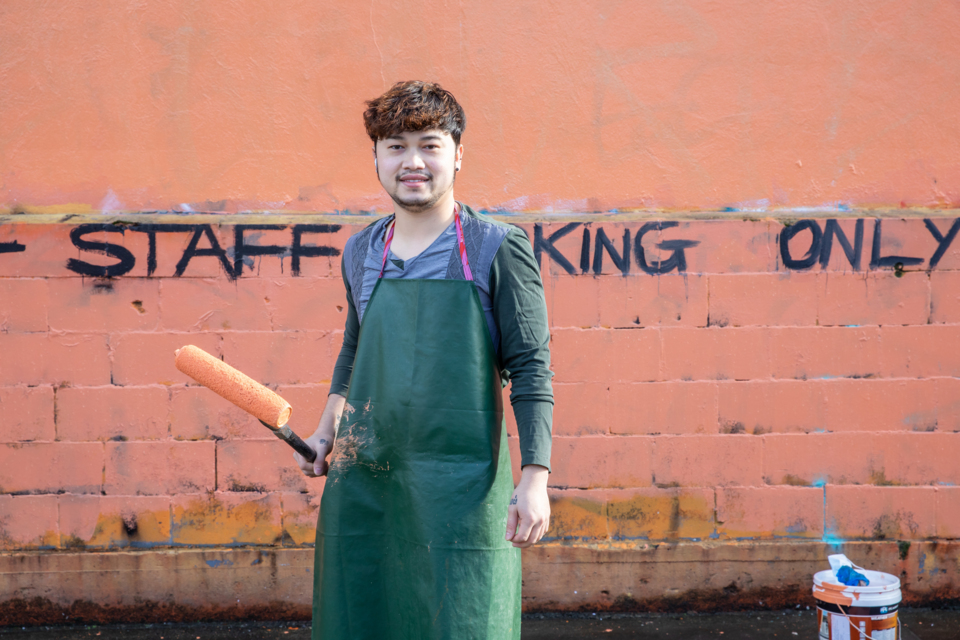 "It was a wonderful team effort," said Ms Braganza. "We supplied shop owners with paint to cover graffiti, and our placemaking co-ordinators worked hard to make it a fun morning of activity for everyone."