A private road in Papatoetoe now honours the legendary Leuluai family of South Auckland, that has given the country Rugby League legends like James Leuluai.
Leuluai Lane street name was adopted by Ōtara-Papatoetoe Local Board as an acknowledgement of the family's contribution to the sport.
Board chair Apulu Reece Autagavaia says the street name will help keep the proud heritage of the family alive .
"This is another celebration of the diversity in our communities. This street name will bring pride to all Pacific Islanders, especially Samoans.
"Samoans used not only the stars, wind and sun to navigate the ancient ocean journeys, but also used geographical landmarks.
"These street names will serve as markers for the future generations to help them navigate this land we now call home.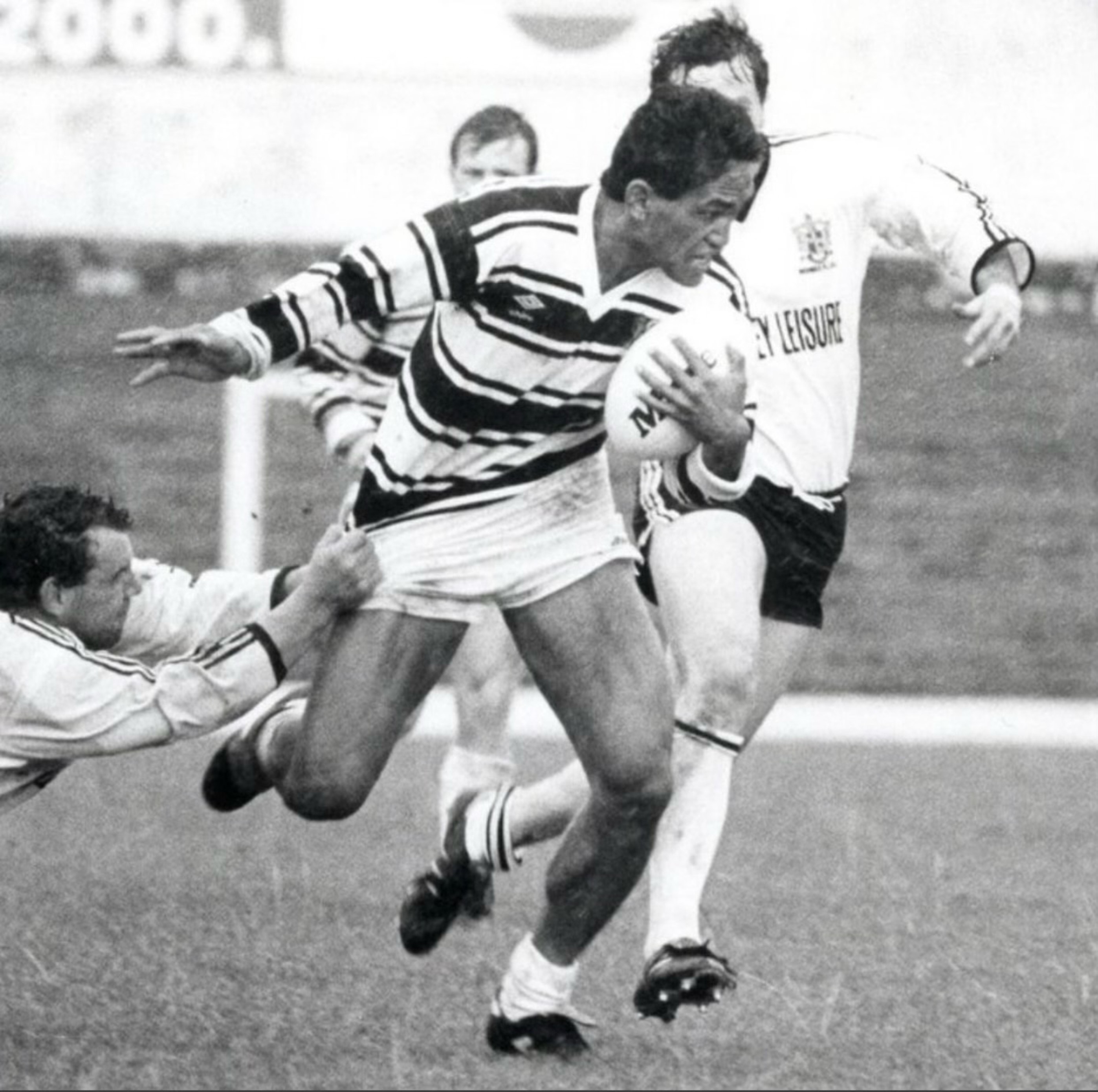 James Leuluai is the father of former Widnes Vikings player Macgraff Leuluai and Wigan Warriors and New Zealand international Thomas Leuluai, and the uncle of former Leeds Rhinos prop Kylie Leuluai.
MacgGraff Leuluai thanked the local board and the developers for acknowledging their family's history, and shares the memories of the neighbourhood.
"To have a street in Papatoetoe called Leuluai Lane after our family is incredibly humbling and something we are so proud of.
"Our dad grew up in Papatoetoe, not far from Leuluai Lane. They were a Samoan family first moving to the area in the 60's, and that house is still in the family.
"This street is where my father and brother sold their houses together and the developers kindly suggested to have it named Leuluai Lane being their properties originally and also with what my dad has done in his Rugby League career and being from Papatoetoe."
Chair Autagavaia adds that not only their contribution to Rugby League, but the family name is also of significance.
"Le ulua'i means the first or original. This family came from Samoa to Aotearoa in the 1950s before the larger influx of Pacific Island families in the 1960s and 1970s.
"James Leuluai was born here, and so his grandchildren are third-generation New Zealanders. This street name will forever be a reminder of this family's history and sporting achievements.
"Personally, as a proud Samoan, I'd like to say: "Ua ta fia Falealili fua." – I have so much joy, I want to celebrate like the proud people of Falealili."
How roads are named
Local boards are the decision-makers on all road names for their board area.
All public roads need a road name. When new roads (including private roads) are created through a subdivision or other development, they need to be named.
Road names should generally be reflective of the history, culture and identity of the area they are located in. Auckland Council's road naming guidelines provide direction to applicants, developers, our staff, local boards and mana whenua on the procedures for naming and renaming roads in Auckland.
To find out more on this, visit our website here