There's another reason to visit one of Auckland's favourite summer spots, with the extended Ōrewa Boulevard complete in time for summer.
The new wide paved footpaths, safer cycling facilities, raised crossings and planting, completed by Auckland Transport (AT) on behalf of Hibiscus and Bays Local Board, makes it easier for people to move safely between the beach, shops and reserve.
Chair of Hibiscus and Bays Local Board, Gary Brown, who laid the boulevard's final paving stone this morning, says the extended boulevard means Aucklanders have a modern, safe and attractive beach destination to enjoy less than an hour from the city.
"The local board funds projects that ensure Ōrewa is an attractive, thriving community both now and into the future. Ōrewa residents told us they want an attractive, safe place for them and their whanau to enjoy, and the extended Ōrewa Boulevard will support our businesses to thrive and provide locals with facilities to enjoy and be proud of," he says.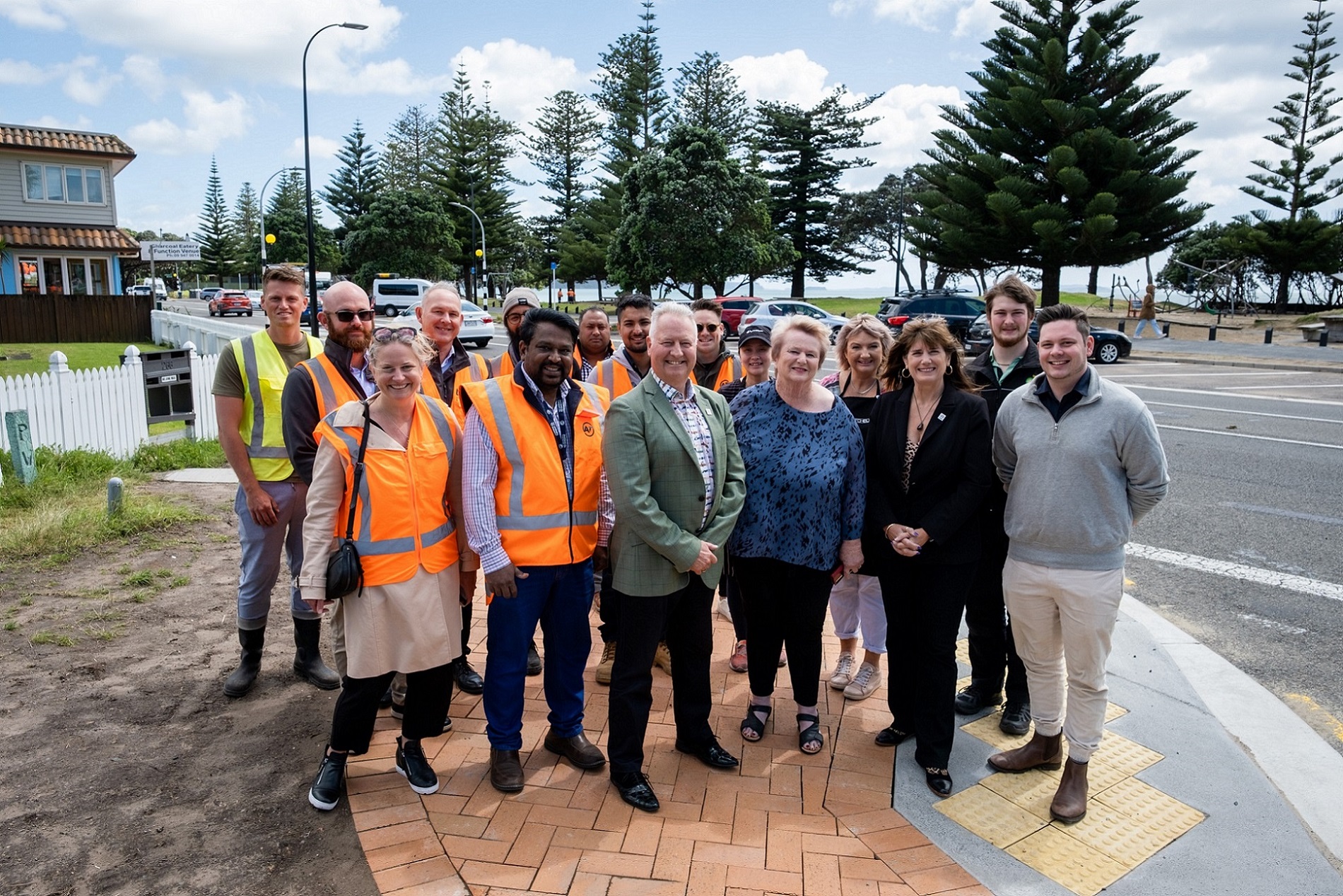 The $2.2 million boulevard extension, which took just under seven months to complete, has been funded by the Hibiscus and Bays Local Board Transport Capital Fund.
Destination Ōrewa Beach Chief Executive, Hellen Wilkins, says she is delighted more Ōrewa businesses will see the increased visitors and foot traffic that the upgraded Boulevard will attract.
"The extended Boulevard sees Ōrewa up with some of the world's best beachside destinations; a place where young and old alike will want to come, eat, shop and relax.
"With world-class beachside shopping and dining right on Auckland's doorstep, it's going to be a great summer in Ōrewa," she says.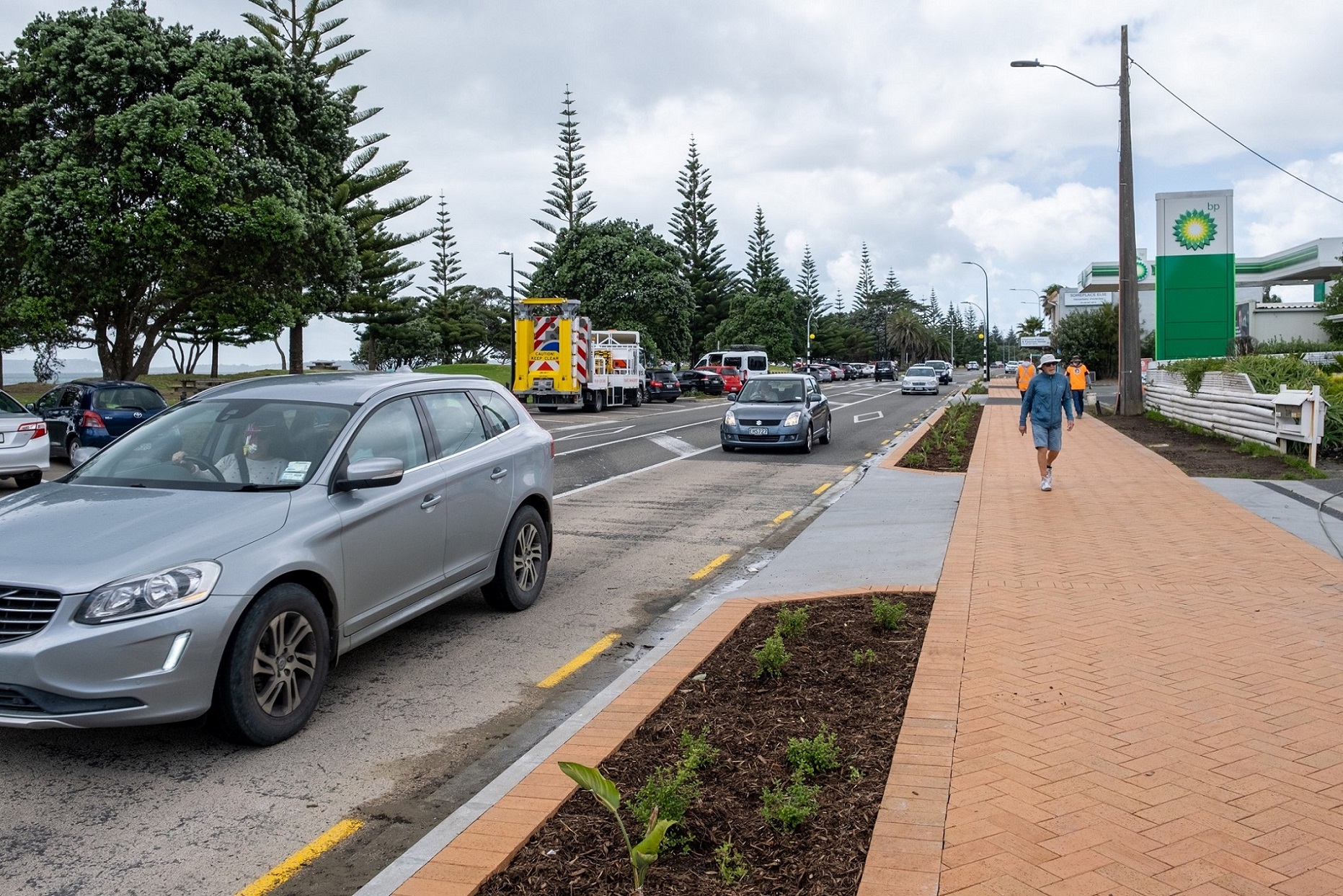 AT Group Manager Infrastructure Project Delivery, David Nelson, says AT is proud to deliver facilities that provide both an attractive and safe route for people to walk, cycle and drive between the Ōrewa beach, shops and reserve.
"The team has worked tirelessly managing ongoing supply-chain and COVID-19-related challenges to complete the project on budget and in time for Ōrewa residents and visitors to enjoy this summer.
"On behalf of AT and all those working on the project, I would like to thank Ōrewa residents and business for your warm welcome and support as we built the new boulevard," he says.
The upgrades include:
Extension of Ōrewa Boulevard from Riverside Road to Empire Road, to connect the beach, shops and reserve.
Construction of a shared cycling and walking path on the beach side of Hibiscus Coast Highway and new brick-paved footpath on the shop side.
Replacing the parallel parking on the beach side of Hibiscus Coast Highway with angled parking, creating an additional seven carparks.
Upgrading the two pedestrian crossings to raised zebra crossings, catering for pedestrians and cyclists.
Upgraded lighting to improve safety and improved stormwater facilities.