The Ōtara Scorpions Rugby League Club has forged a partnership with Auckland Libraries.
Well respected for its community presence and producing stars of the game like Ruben Wiki, Sulamai 'Sorb' Lavea and Sio Siua Taukeiaho, the Scorpions held a gala day in May to mark the start of the junior season and a collaboration with Auckland Libraries on a digital preservation project.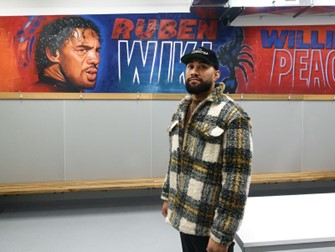 Funded by Ōtara-Papatoetoe Local Board, the digital project was instigated by contemporary pacific artist Iokapeta Magele-Suamasi after the most recent Scorpions mural project, and aims to develop the club's digital footprint and future-proof its history.
Board chair Apulu Reece Autagavaia says recording and preserving local history is an important goal for the board.
"We can see the demographics changing across Auckland over time, so we need to take a snapshot of our current community make-up, as a record for future generations.
"And what a day the Scorpions put on for the gala - dozens of sports teams, families and supporters, the clubrooms full and busy - a perfect snapshot to be saved for eternity."
The digital project is made up of a unique collection of photos, and testimonials about the club that will be placed in the Auckland Libraries' collection as an easily accessible record.
Ōtara Scorpions Sports and Rugby League Club president Tagaloa Willie Maea says the gala was a time to celebrate the start of the season and the partnership.
"For many, this has been a way of remembering our stories and events and preserving them for a time when members themselves will be gone.
"The opportunity to launch the Scorpions Digital Preservation Project with many of our teams playing at home was exciting. Our history will be remembered through this project, and that is ground-breaking."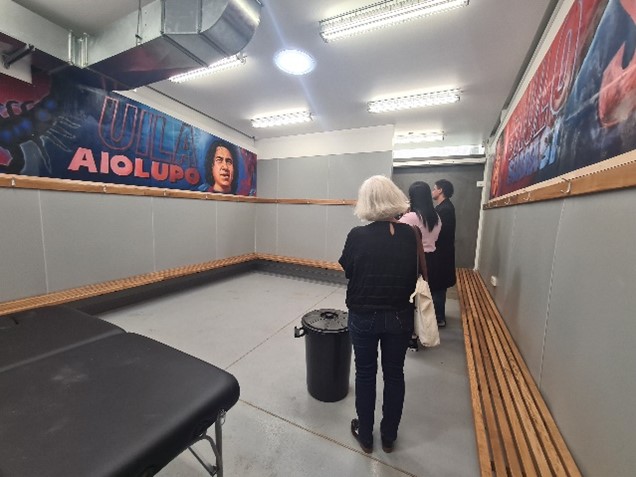 Auckland Libraries archives and manuscripts senior research librarian Sharon Smith is part of the team involved in the partnership and says being able to meet and learn about the Scorpions has been great.
"On the day people were able to come and see images of local events stored on our online heritage databases, and we'll be able to add to that because many brought their own photos along and we were able to make copies to add to our photo album for the club."
Stay connected
Want to stay up to date with all the latest news from your area? Sign up for our Ōtara-Papatoetoe Local Board e-newsletter and get it delivered to your inbox each month.