Auckland Council Franklin facilities manager Sam Isaia is a crime-buster, and he has the certificate to prove it.
Isaia has been awarded a Counties Manukau Police District Commander's Certificate of Appreciation in recognition of his efforts at Maraetai and Beachlands.
Acting District Commander Matthew Srhoj presented Isaia with the certificate in Pukekohe, acknowledging his work over the Christmas holiday period.
The citation reads:
In recognition of your dedication and exemplary support to the Counties Manukau East Police and the Counties Manukau East Auckland community over the holiday period in 2022.
You noted the frustration and needs of the local community after a history of disorder events at beaches in Counties Manukau East over the summer months. You co-ordinated external partners to work collaboratively with local police at an 'Education Day' at Maraetai Beach, delivering educational messages on the alcohol ban, parking and camping. You gave up your own time and facilitated your team at Auckland Council to conduct combined checkpoints with local Police. As a result, crimes in the Beachlands and Maraetai areas reduced significantly compared with the previous year.
Your hard work and dedication are an exceptional example of excellent service and keeping our community safe and are to be commended.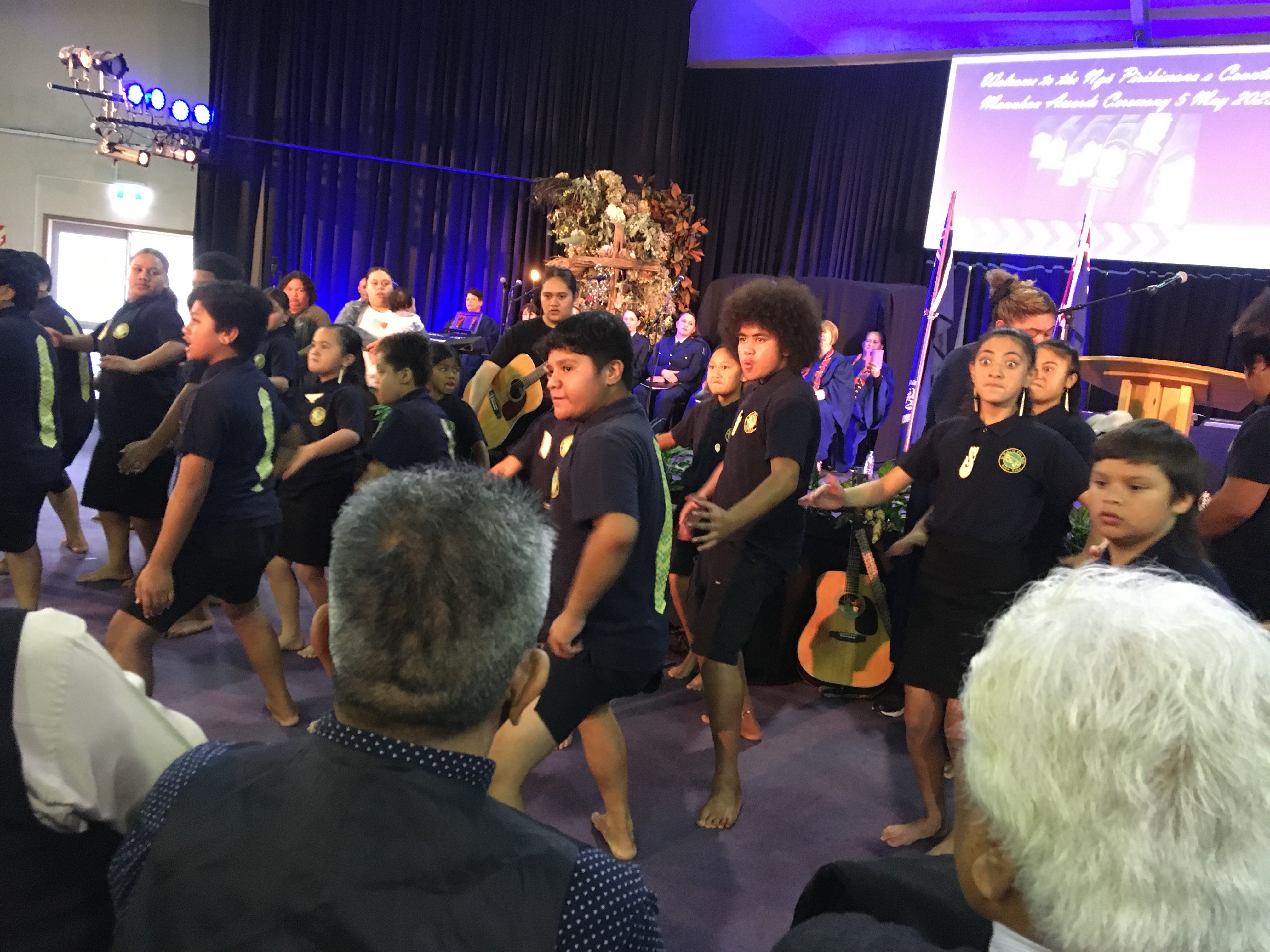 The hard-working hero even took a day off to receive his award and was quick to share the praise.
"Three years ago, I was asked to take the reins over beach issues during the summer holidays. Working with Police, we started 'Operation Beaches' as we know it now. The first two years were about how we could improve our responses and better use our resources.
"So many people have supported this work, Franklin Ward Councillor Andy Baker, Franklin Local Board staff and members, Auckland Transport, Ngāti Te Ata Waiohua, Ngai Tai Ki Tāmaki and loads of my colleagues.
"In year one we had no funding or staff. Colleagues joined me at briefings and we were able to shape a plan where everyone could see the benefits. Now we are at a place where I can pass things on to others who are keen to learn."
Baker says Isaia has earned his recognition. From day one all he wanted was ensure residents and visitors were provided with the best chance to enjoy summer.
"It was always about sharing and working with others to make that happen and he's a great example of an Auckland Council staffer going out of his way to serve his community.
"Sam was also to the fore during the Anniversary Weekend storm when being on call, he exceeded all expectations, moving from one side of Franklin to the other helping communities deal with the issues they faced.
"It was another example of a man who is willing to go above and beyond what's expected of him."