This time of the year is always great to get out and enjoy splashing around, and community pools play an important role in helping everyone stay cool in the hot summer months.
Auckland Council's Chair of Parks Arts Communities and Events Committee, Alf Filipaina says the pool and leisure centres scattered around Tāmaki Makaurau provide many Aucklanders the opportunity to cool down. 
"With entry free for those aged 16 and under, our pools are also a low-cost option for all the whānau and 'aiga (family)." 
Here are a few suggestions to pique your interest. 
Moana-nui-a-kiwa Pool and Leisure Centre, Māngere 
If testing your manu skills are top of your list, then Moana-nui-a-kiwa is the perfect place to check out.  Located across the carpark from Māngere town centre, this facility has a 2.6m deep pool dedicated to perfecting the art of the manu and other dive-bombing techniques.  
An outdoor hydro-slide and a splashpad are part of the complex which has an additional four pools outdoors. Additionally, there is a lane pool, a learners' pool and a toddler splash pool inside.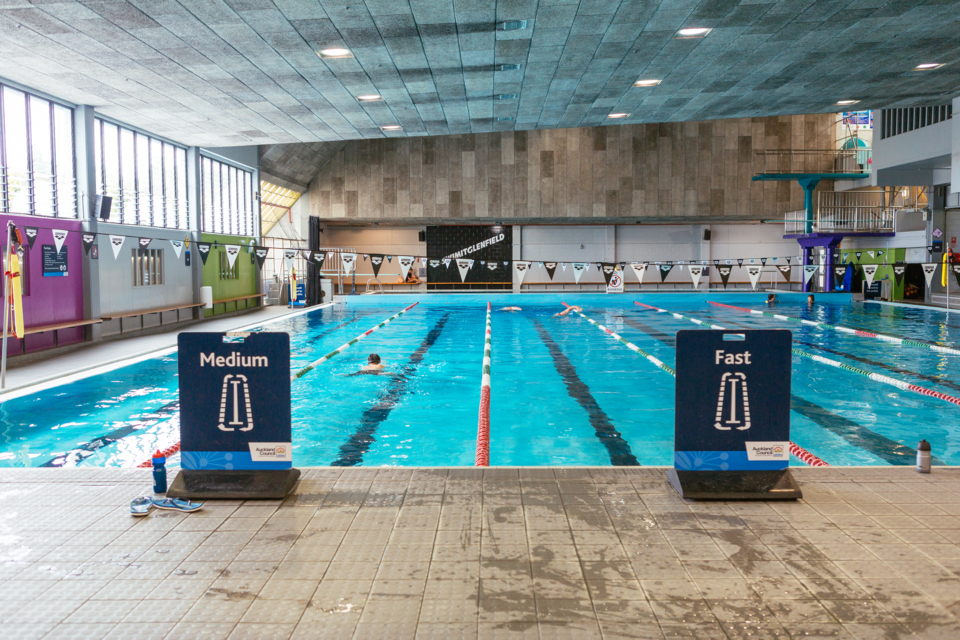 Glenfield Pool and Leisure Centre, Glenfield 
Glenfield is a great place to take the family for those living on the Shore. 
With a learners' pool and a diving pool as well, kids of all ages will spend hours having water-based fun. A lane pool is available to improve those swimming skills while the spa pool is great for relaxing those tired muscles.  The lane and learners' pools are accessible via hoist for those with disabilities. 
Albany Stadium Pool, Albany  
Located next to the Albany Stadium, this is a great place to take the family for a bit of water fun.  With a children's pool and a leisure pool both wheelchair friendly, it is a great place for families that require that accessibility and special water wheelchairs are available to use. 
The leisure pool has a range of interactive water features which is sure to delight the young ones as will the splashpad.  
Lloyd Elsmore Park Pool and Leisure Centre, Pakuranga 
The centre at the heart of the Lloyd Elsmore Park this is a perfect place for the family if you are out east. 
The complex includes a leisure pool and a lap pool so whether you want to play or focus on swimming laps there is a pool for you. A learners' pool is great for the smaller children to have some water fun and build up their confidence around water.  
A spa pool and splash pool inside, and a splash pad outside round out the offerings to ensure all the family can enjoy themselves. The leisure pool has a hoist for those with disabilities, while the learners' pool is accessible through a ramp.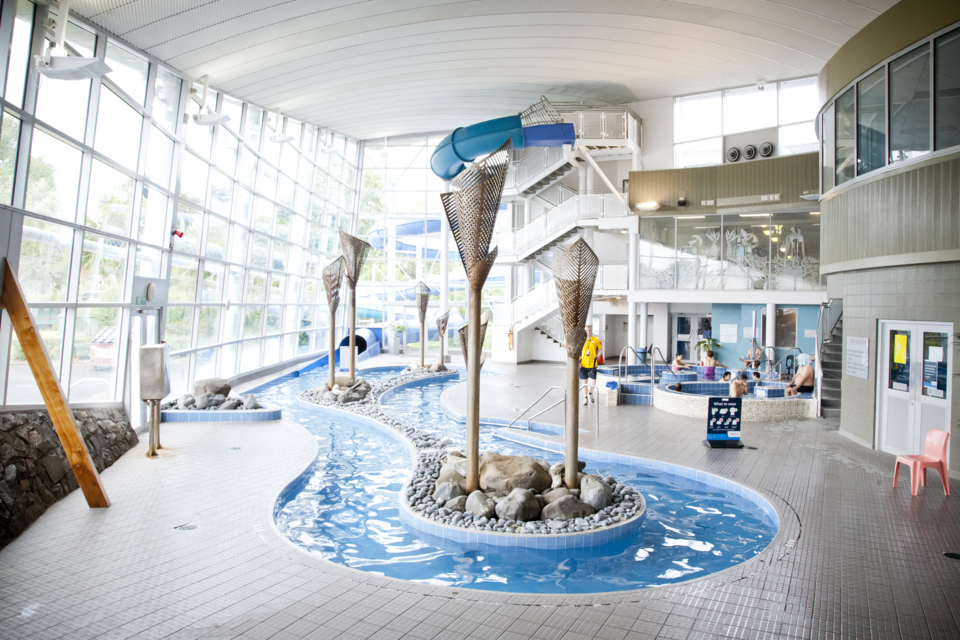 West Wave Pool and Leisure Centre, Henderson 
For Aucklanders out west, West Wave is the place to go.  
The centre hosted the 1990 Commonwealth Games swimming and diving competitions but there are more than competition pools here.  With a wave pool, a hydro-slide and a lazy river, the swimmer in your family can spend hours of fun here. With a toddlers' pool as well, everyone is catered for.