With a growing population and a need to be able to plan for the future, a new plan to help guide future play improvements and spaces in the Waitākere Ranges Local Board area has been developed.
The assessment looks at all council play spaces in the area, identifying facilities that need improvement or upgrades and looks at areas where new play facilities should be introduced. Funding permitting, the assessment is intended to be used to strategically improve the play network over the next decade alongside community and mana whenua consultation.
Out of 166 local parks in the area, 32 contain playgrounds or formal play facilities such as skateparks, learn to ride trails or pump tracks and basketball, tennis or netball facilities.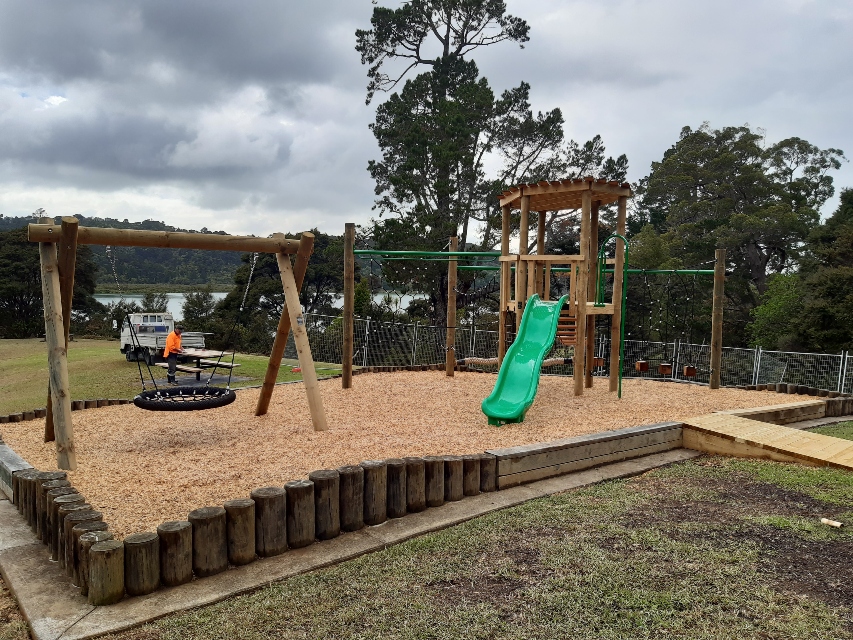 Strategic approach
Waitākere Ranges Local Board Chair Saffron Toms says that the assessment underlines the need for a strategic approach for play facilities in the area.
"Geographically, our area is widely spread out with communities living in different pockets. Each community deserves to have quality play options for the children and families to use.
"So being able to strategically upgrade where the need is greatest will be a critical piece of ongoing work.
"As a parent with young children, I understand the need for, and benefits of, good quality play facilities, as well as the importance of play in natural areas, which the report does not address.
"We do have some fantastic play spaces in our area but as our communities grow we will need more and existing spaces will need attention.
"So having this assessment as a guiding document is absolutely critical to ensure we can make the right improvements and allocate funding to the areas that need it most to improve the current network.
"I look forward to seeing how we progress in the coming years with this as a foundation for success."
Read the full assessment on the agenda.