Stretch the time between trips to the grocery store and save yourself money using these practical and creative tips from Auckland Council and Love Food Hate Waste.
Plan your grocery dash
It's always a good idea to plan your meals in advance. Have a look in the pantry and take note of what you already have. Involve the family in deciding meals for the week and build your shopping list around that instead of trying to meal plan when you're in the store. To get you started, here are some simple tips for meal planning.
For some creative inspiration, the free Easy Choice cookbook is full of recipes that will please the whole family on any budget, whatever the season. The ingredients are listed by store section making it easier and quicker to get around the supermarket.
If the supermarket is out of your favourite item, have a think of what alternatives you could use. For example, in lockdowns flour and bread disappear quickly, so try pizza bases, tortillas, or wraps. They last for ages and work great for leftovers that might not make a meal on their own.
Make it last so you don't have to go to the shops as often
In-season fruits and vegetables last longer. Here are some quick and easy tips to help with making things last:
Greens: remove them from the plastic bag and put them in an airtight container in the fridge. You can also freeze spinach or kale if you bought too much.
Potatoes and onions: keep out of plastic bags and away from each other to help them last longer. They don't like damp places like under the sink – move them to a cool, dark, and dry place instead.
Bananas: keep away from other fruits because they give off ethylene gas which ripens the fruit around them. They also go black in the fridge.
Get creative with leftovers
For leftovers that you want to use up, try a recipe based on ingredients you've already got. For example, if you cooked too much rice, you can easily make fried rice, jambalaya, rice-crusted quiche, crispy fried rice cakes, or rice pudding.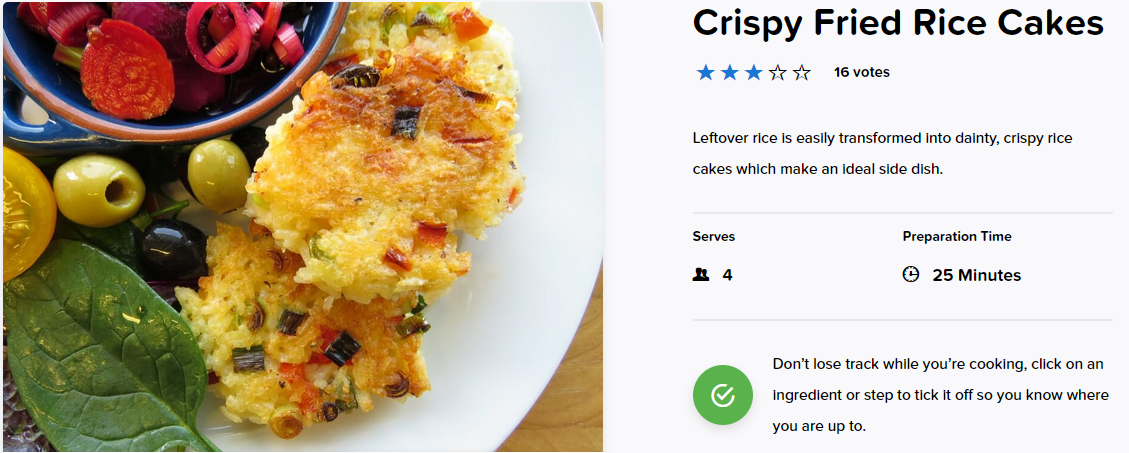 Take advantage of your freezer
If you are shopping on a budget, consider buying frozen vegetables. Using them can reduce waste, save money and time and are just as healthy. Having a bag of frozen peas and carrots in the freezer is handy to add into fried rice too. You can also freeze your own vegetables if you have too many.
Freezers act as a pause button preserving food until you need it. You can freeze a lot more than just bread and meat. Sauces, hard cheeses, vegetables, and eggs can all be frozen. Hummus and dips freeze well, too.
Make a large batch of soup, stew or lasagne and chuck your leftovers in the freezer for an easy meal another night.
Using these ideas will not only save you money but, will help you reduce trips to the supermarket. During lockdown, it also reduces time in a line waiting to go into the supermarket.