Some of our native species are so unique it has been said that New Zealand is as close as we will get to the chance to study life on another planet.
However, since the arrival of people, ecosystem clearance and the introduction of exotic plants and animals have gravely threatened many of our native species.
Tāmaki Makaurau is among the worst affected regions: we've lost 75 per cent of our original indigenous ecosystems to land clearance and our remaining natural areas are threatened by ongoing pressures such as animal pests.
A few sobering facts: only 25 per cent of our native ecosystems remain in Auckland; over 40 per cent of Auckland's surviving native ecosystems are critically endangered; some 308 plants, 49 birds, 16 reptiles and 11 freshwater fish species are threatened in the region.
Conservation is a group effort
"Conservation is a job that no one agency or group can do on their own," says Rachel Kelleher, General Manager Environmental Services at Auckland Council. She points out that if we are to achieve the Pest Free Auckland goal, the whole community needs to get involved.
"Small things can make a big difference if we all do them. Helping could be as simple as setting a trap in your garden, planting native trees and removing pest plants, or just volunteering with a community group when you can."
Paul Whitfield is a coordinator for Urban Ark, a collection of community groups working hard to control pests such as rats, possums and stoats in inner west Auckland. "It's a chance to feel part of a community and do something positive," says Whitfield. "In the past month alone we've set around 120 traps in backyards and parks in our area."
Whitfield has seen kaka and other native birds flourishing and returning to the area following the group's efforts, but he says there's still a lot of work to be done.
"We need a trap in roughly every fifth back garden here," he says. "In a suburb like Pt Chevalier, that's over 600 traps."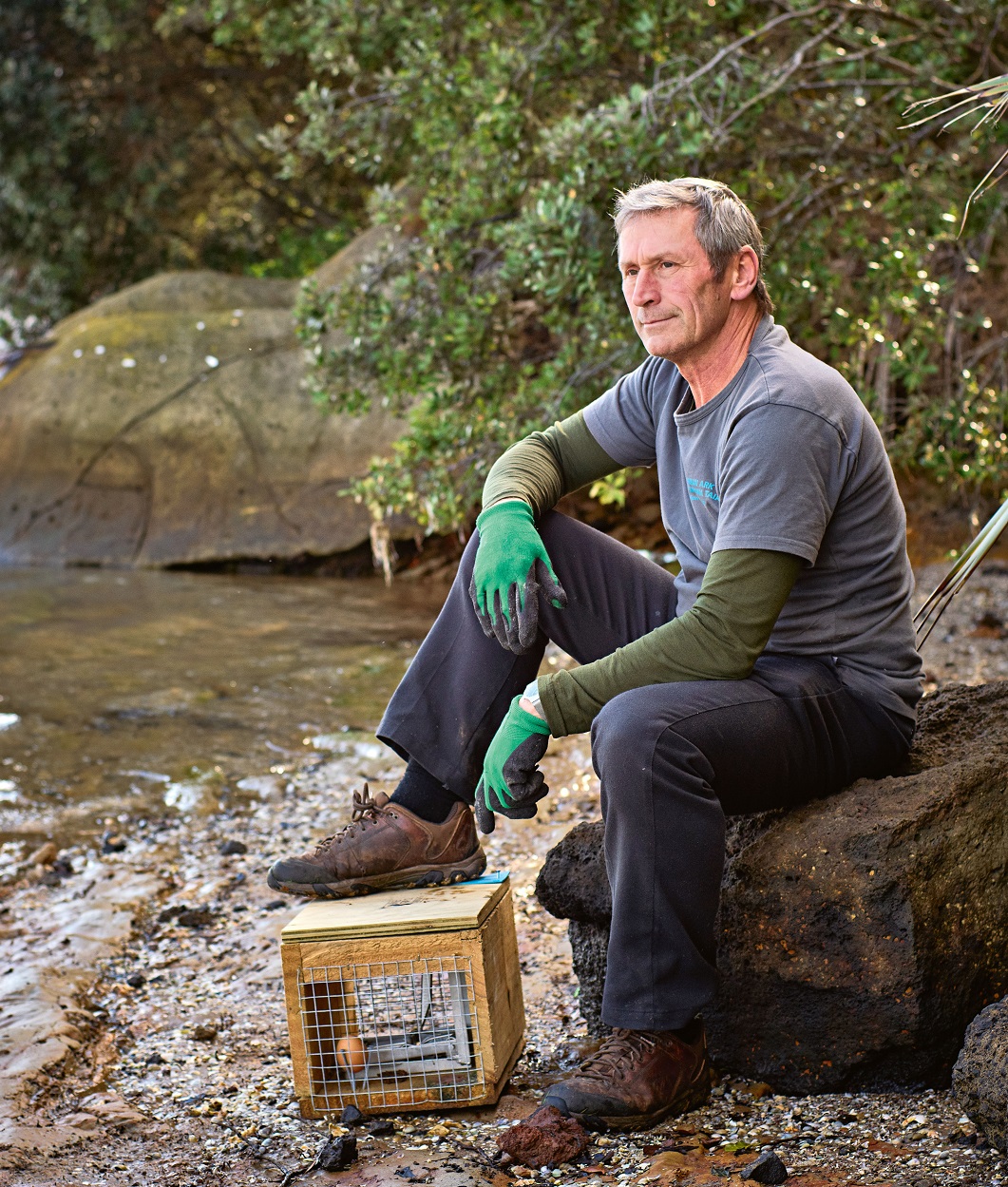 How you can help
Keen to do your bit to restore Auckland's biodiversity? Visit TiakiTamakiMakaurau.nz for local event details and information about how to control invasive plants and animals at your property.