Henderson Hockey players have been given a boost following the opening of the new Pavillion at Henderson High School.
The Pavillion, which cost $800,000 was part-funded by Auckland Council through its Sport and Recreation fund, providing $400,000 to help the project.
It includes toilets, changing rooms, a kitchen and a multi-use space. It will be used by Henderson High School, Waitakere Hockey Club and available to other turf users. 
Delighted
Waitākere Ward Councillor Linda Cooper is delighted with the outcome.
"This is another amazing facility that westies deserve, can enjoy and be proud of, and has been a dream of the Waitakere Hockey Turf Trust for over a decade," she says.
"It's a privilege to be able to support projects like these. Without a doubt it enhances the area, provides a fantastic facility for the community to use and will be extremely beneficial for the Hockey Club, whose members will also now be able to utilise the facility.
"Congratulations to all involved, it is a wonderful facility."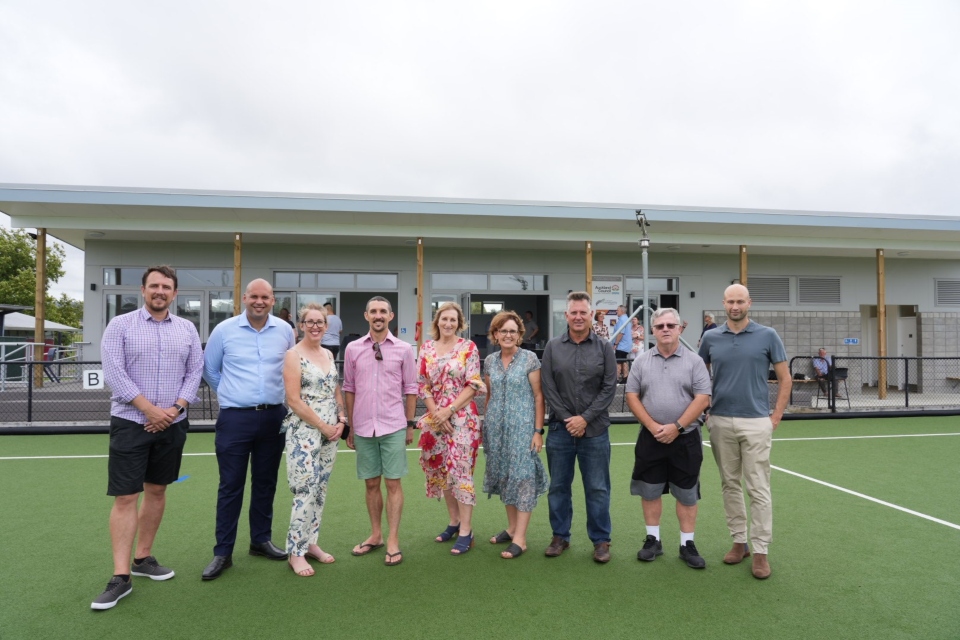 Years of hard work
The Hockey Turf was developed in 2010 in partnership with the Trust, Ministry of Education and Auckland Council, with stage two of the project to develop a Pavillion alongside the turf.
Wesley Hukui, Chair of the Trust, says the Pavillion is a culmination of years of hard work.
"The Waitakere Regional Hockey Turf Trust has been working for years on the plans to build a pavilion to complete the next phase for the local hockey turf.
"It will make a real difference to Hockey players coming to use the facilities, improving the experience for the hockey community.
"The Trust is grateful to Auckland Council which has been a key partner in the project for their financial contribution, as well as the support provided by council staff," he says.