Waitākere Ward Councillors Shane Henderson and Linda Cooper say that headlines criticizing plans for future cycling infrastructure in Auckland missed the real issue, tackling climate change.  
While widely reported as being $1.7 Billion for cycleways, the ten-year figure for new cycle infrastructure in Auckland remains at $306 million with no extra funding having been agreed.
What has been agreed, says Cllr Henderson, is the council's plan to halve emissions by 2030, which will heavily rely on many more people getting on their bikes and scooters rather than getting in their cars.
The truth
"While the large figures made good headlines, the truth was somewhat less scandalous, and significantly more serious," he says.
"What Auckland Transport did was bring a business case for several projects that could be funded at some point in the future, if funding became available, be it from the council or Government.
"It's a way to look to the future and have projects ready to go should funding allow. It happens with all sorts of projects, including other roads.
"The cycling plan was already agreed last year through our planning and budgeting processes, and was unanimously agreed to by the Mayor, every councillor and local board when it went through the process.
"And even while $306 million sounds like a big number, it's less than 1 per cent of our $32 Billion transport budget overall.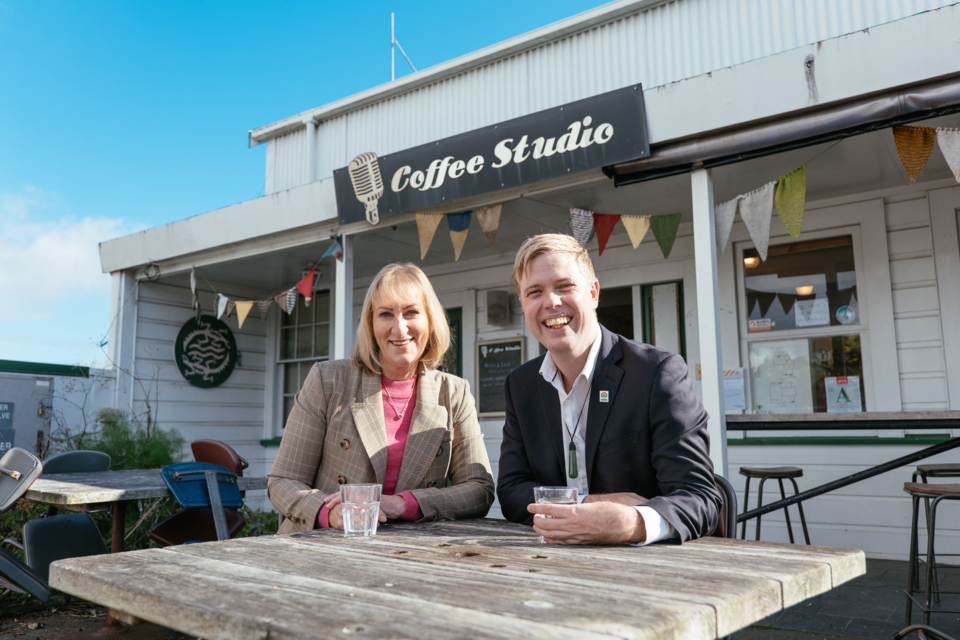 Tough choices 
"I understand that times are hard right now and people don't want to see things that they think are wasteful spending.
"However, climate change is not going away, and we need to act now to make a difference. That means providing options for people to use other means of transport safely.
"We are not talking about stopping a mother taking her four children all to different destinations, but we are talking about making it easy for the person commuting into the city centre for meetings or work each day to do so without a car.
"Similarly, we are not talking about preventing the grandparents from driving from Silverdale to visit their grandchildren in Massey, but we are talking about helping kids old enough to ride to school to do it safely.
"This isn't about a $1.7 billion scandal about cycleways, it's about the scandal our children will face if we don't do anything about our emissions."
Safer cycling options
Cllr Cooper also agrees and says that the key is to make cycling safer for everyone.
"As a keen cyclist myself I know only too well how harrowing it can be on the road on the bike. It is no surprise that Auckland is one of the least safe cities in the world for people to walk and cycle around, in fact it is one of the top ten causes of death and serious injury for kids walking or cycling.
"We must do better, and we have to do better. Planning for the future isn't a luxury, its an absolute must. We have to plan and see how to make Auckland a better place for everyone. More people cycling and walking mean less people on the road causing congestion.
"But the only way we will get people to do that is if they feel safe. We owe that to everyone."