If you're wanting to feast your ears on some new kiwi music this New Zealand Music Month, look out for Songwriters 4 Climate Action Volume #1.
Waitematā Local Board helped fund the recording of the album which took place at Roundhead Studios. It is a compilation of 12 songs from 12 different artists. The musicians featured are a mix of those who attended a number of Songwriters 4 Climate Action workshops, had completed songs that were ready to record, cover a range of perspectives, and have a genuine interest in the subject matter.
Local Board Chair Richard Northey says: "The Waitemata Local Board is proud to support this Holding Space Aotearoa project as an expression of its commitment to supporting effective local climate change initiatives. It links the knowledge of ecologists, the passion of activists and the creativity and communication outreach of musicians.
"It gets the climate change message out in inspiring ways to new young audiences while also motivating and developing a range of emerging musicians."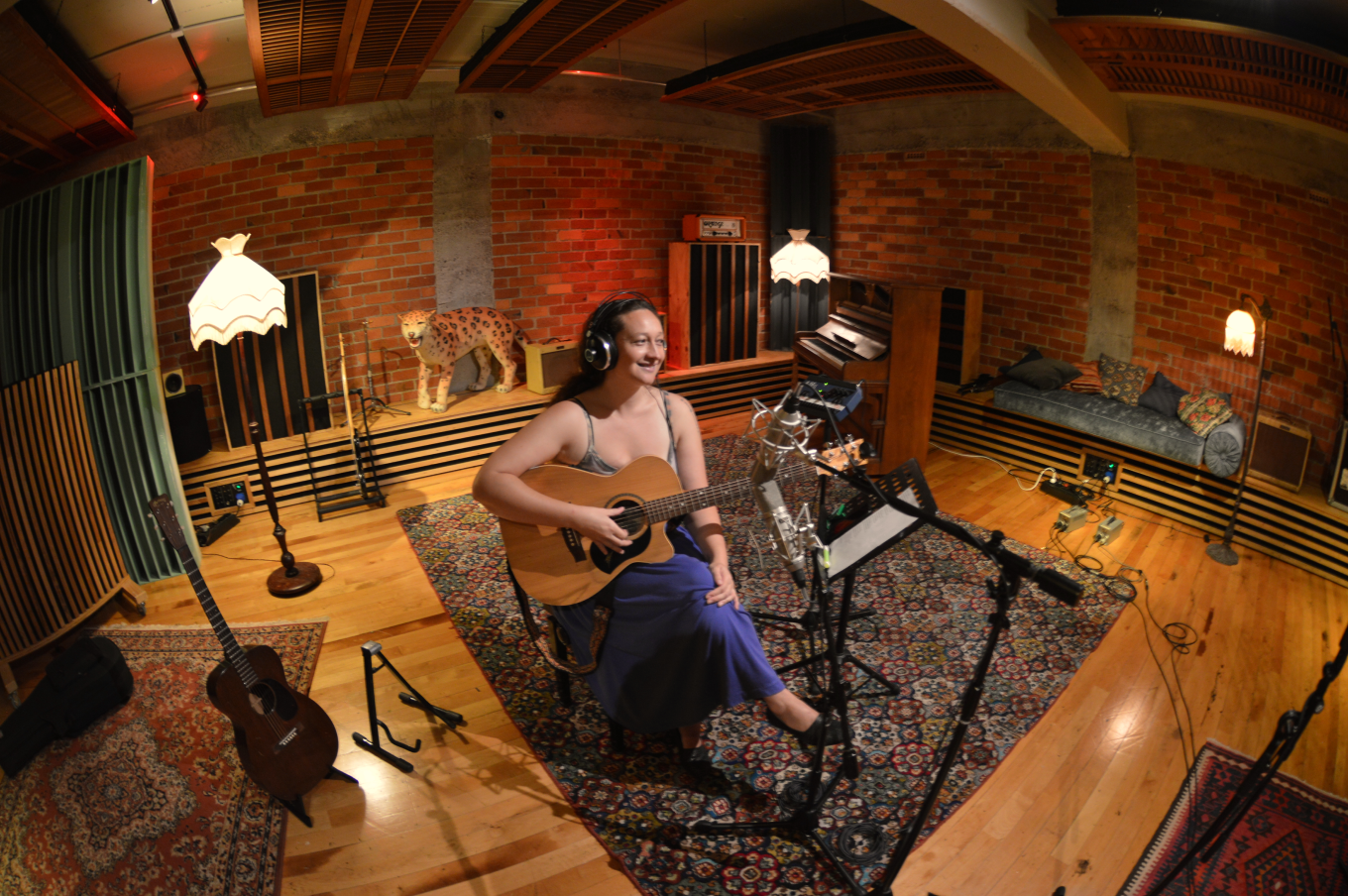 A little different from your standard album, these songs originated from a project run by Holding Space Aotearoa, a non-profit arts organisation with a mission to 'hold space' for the artistic community and worthy causes.
Holding Space Aotearoa is grateful for the support they have had with funding, noting that the project would not have been able to go ahead without it.
"A big thank you to the Waitematā Local Board for supporting this project at an early stage," says Founder of Holding Space Aotearoa, Ema Barton.
With Covid-19 lockdowns delaying initial recording plans, the album release falls nicely into NZ Music Month.
Founder and musician Ema Barton says the idea sprouted from a conversation at an open mic night about ways that Holding Space could contribute and participate in positive climate action. It developed into a project intended to bring together community-based performers through a series of workshops and activities, and to help support and inspire them to write songs that highlight the challenges and hopes for climate action. Workshops were open to everyone.
Some of the workshops included special guests such as ecologists and activists. The guests sparked conversations, and gave the artists something to respond to through song.
There have been over 18 different workshops as part of the Songwriters 4 Climate Action project since June 2021, in a variety of areas around Tāmaki Makaurau / Auckland and online.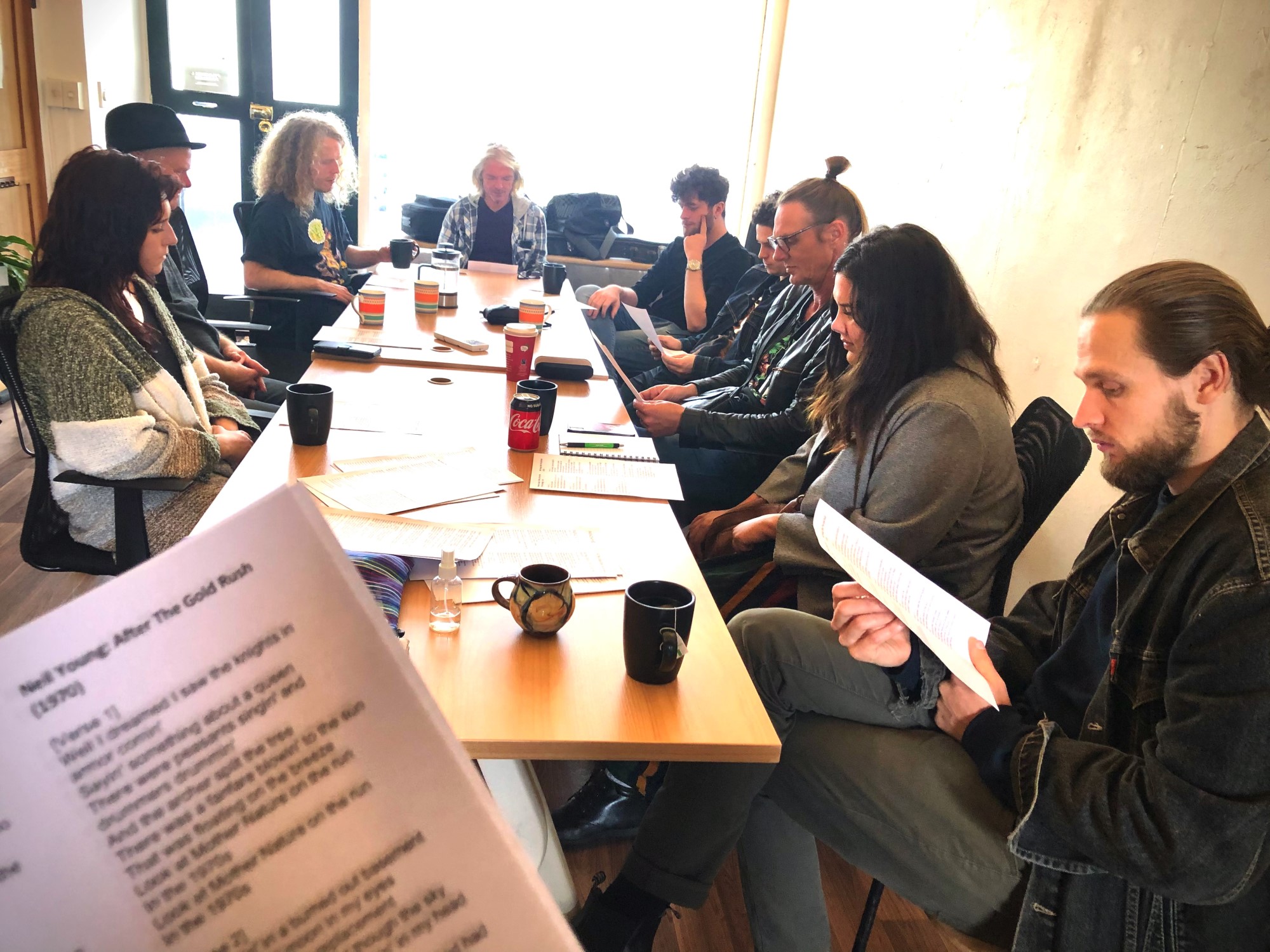 The aim was always to create songs to a professional standard to use to spread awareness, inspire others, and show different perspectives.
The future goal for the project is to expand into other artforms and explore more concepts of te ao Māori. Ema describes the project as having a snowball effect, with new relationships being built with other organisations who are keen to get on board.
"We're hoping to create content and workshops that spotlight the great work that other organisations are doing too. This is an opportunity to create a community response. We're open to collaborating with anyone who is interested."
Waitematā Low Carbon Network, Grey Lynn 2030, and Puketāpapa Local Board have also helped fund various elements of the Songwriters 4 Climate Action project.
The SW4CA Vol.1 Album Launch Concert is taking place on Friday 27 May, 6pm at The Flagship (55 Madden Street, Auckland CBD). Anyone is welcome to attend, but RSVPs are necessary due to limited spaces. Email holdingspaceaotearoa@gmail.com
To find out more about New Zealand Music Month, visit https://www.nzmusicmonth.co.nz/