More than 60 korowai have been gifted to Middlemore Hospital's Bereavement Care Service.
Wahine craft the tiny cloaks at Ngāti Tamaoho headquarters in Karaka as they keep korowai making skills alive.
The 'anahera' or angel korowai the women make as part of Whiri Aroha – Weave With Love, go to Middlemore, where grieving parents, regardless of ethnicity, are offered them on the loss of a pēpē.
The korowai wrap a baby, surrounding it with love. Many parents keep it, others leave it with their baby.
Tutors Christine Smith, Ida White and Denise Wiki were among those on hand when kaumatua Ted Ngataki blessed the korowai, and they admit they've stopped counting how many cloaks have been provided.
"COVID-19 hit our weekly classes but we're all enjoying being able to get together again," Smith says.
White says it takes patience, but anyone can master the skill.
"This is about something made with love going to someone who needs to be shown it."
Papakura Local Board chair Brent Catchpole says the board provides the group with grant funding. "But what we can provide in terms of a little support to cover costs is nothing next to what these special women give.
"Our funding helps us support Māori culture and identity, something that is very much part of who we are here in Papakura."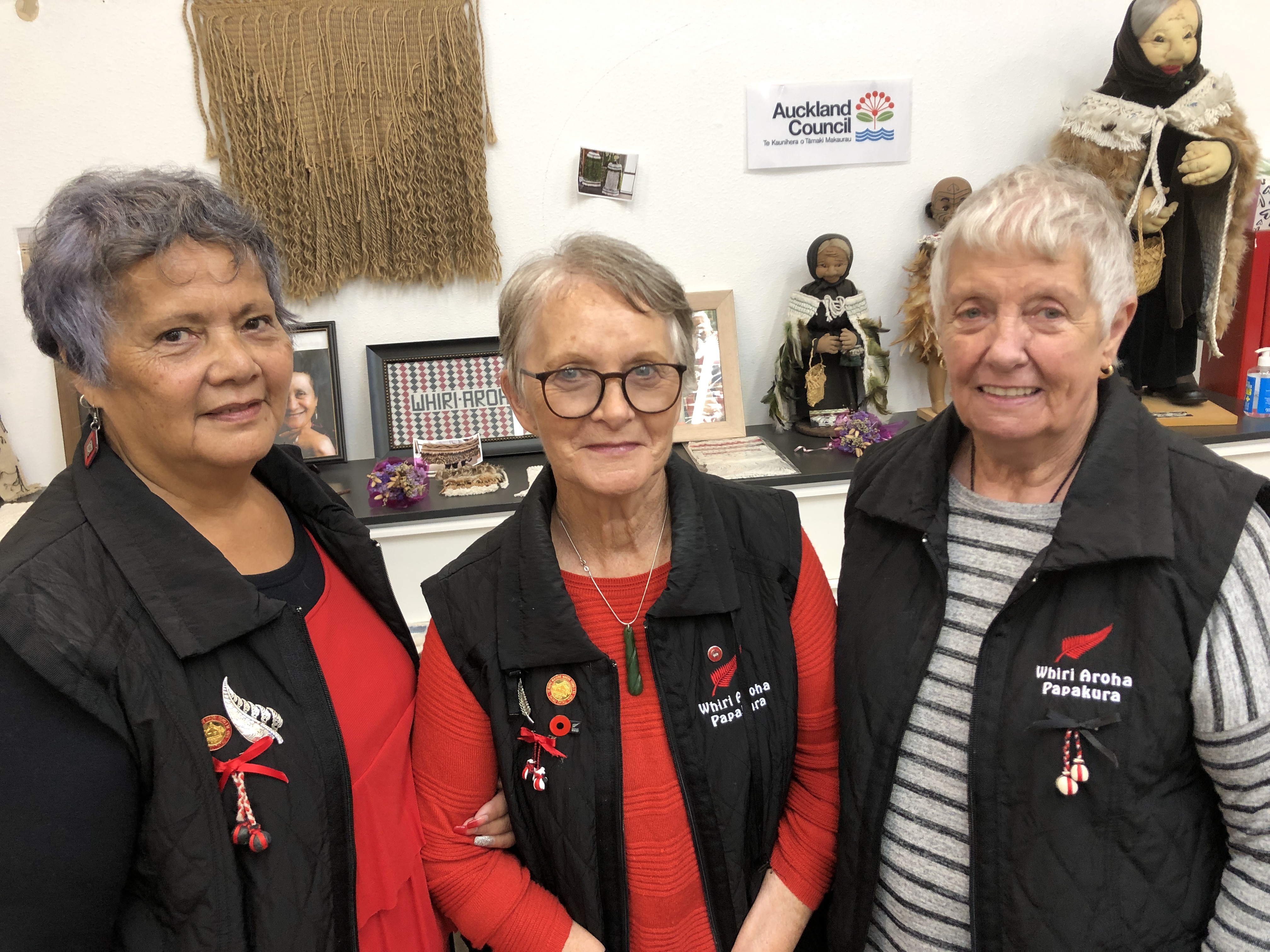 The board's support also means the classes are free to anyone who wants to turn up and learn.
Smith and White have both been awarded the Queen's Service Medal for services to Māori art.
Smith was taught by the late Rangihinemutu Rawiri, who learned from her Auntie Monga Pinga almost a century ago, and who aimed to ensure each Tainui marae all had someone who could pass the skill on.
She has done her best to ensure weaving doesn't become a lost art form even if today the weavers mostly use chicken feathers.
Bereavement care leader Reon Scharvi says whānau are often overwhelmed there are people creating something to acknowledge their loss.
"Families, Māori or otherwise, are often quite emotional when they see baby with a korowai."
Korowai comes from korokoro (loose) and wai (water) and were developed out of pākē (raincoats), typically made from large leaves. They became more intricate over time.