As  Matariki rises above the horizon in the north-eastern skies of Tāmaki Makaurau, the whāriki / welcome mat at Te Komititanga will be laid out and Matariki ki te Manawa - Matariki at the heart – will begin. 
For ngāi Māori, Matariki as harbinger of the new year is a celebration of new beginnings. With manawa translating as heart, this makes Matariki ki te Manawa a timely and fitting metaphor for a city centre in recovery after two tough years.
Te pokapū o te taone / the city centre will be illuminated by more than 25 installations and activations for Matariki ki te Manawa - Matariki at the heart – from 21 June to 16 July.
Here is a glimpse of what's to come:
Pakiata Matariki - light show in Te Komititanga
Pakiata Matariki lights up on 24 June at Te Komititanga, our premium public space at the lower end of Queen Street where the waters of Te Waitematā once flowed. 
Look down and see 37,000 pavers laid in a pattern designed by mana whenua weavers, depicting a traditional whāriki / woven mat made from harakeke / flax.
Look up and witness Pakiata Matariki, a large-scale projected lightshow telling the story of Matariki.
From 24 June – every fifteen minutes from 6pm to 9pm  - Tāmaki Makaurau will witness a super-sized story shining on a 55 by 32 metre section of the wrapping on the historic CPO building, home to the Britomart Transport Centre.
This bespoke lightshow is a collaborative work created by Hana Maihi (Nga Oho, Te Taou, Te Uringutu, Ngati Whatua, Tainui waka, Ngati Paoa, Te Kawerau a Maki, Ngai Te Rangi),  Poi Ngawati (Ngati Hine, Tainui waka) and Ataahua Papa (Ngāti Koroki Kahukura, Ngāti Mahuta) with music by Te Reo Lepou (Ngāpuhi, Te Rarawa, Hāmoa), Waipounamu Silbery (Te Rarawa, Tainui, Kāi Tahu) and Ese Aumalesulu (Hāmoa).
Join us to celebrate the first indigenous public holiday in the world, with the opportunity to discover the deeper significance of Matariki and learn about each of the nine stars in the Matariki cluster.    
Tūrama – bringing light to Queen Street
Tūrama Is an open invitation to all of Tāmaki Makaurau to revisit and re-imagine the Waihorotiu valley, lighting up from 21 June.
Start your Tūrama journey at the intersection of Queen and Shortland Streets with a uniquely designed and crafted waharoa denoting where the waters of Waitematā and Wai o Horotiu merged.
Prepare to be amazed at the unique forms of art, light, scale and life that have been developed for Tūrama by the creative team of Angus Muir Design, Graham Tipene (Ngāti Whātua Ōrākei, Ngāti Kahu, Ngāti Hine, Ngāti Haua, Ngāti Manu) and Ataahua Papa (Ngāti Koroki Kahukura, Ngāti Mahuta).
As you walk up Queen Street, marvel at artworks inspired by icons of Māori art and design and meet manu / birds of this place, some with wingspans of more than four metres soaring on crosswires high above Queen Street.
You will feel welcomed by the shimmering waters of Te Waitematā and Wai o Horotiu, projected onto footpaths. And as you edge closer to Aotea Square, you'll come face to face with an eight-metre tall representation of resident kaitiaki figure, Horotiu. The representation is pictured below.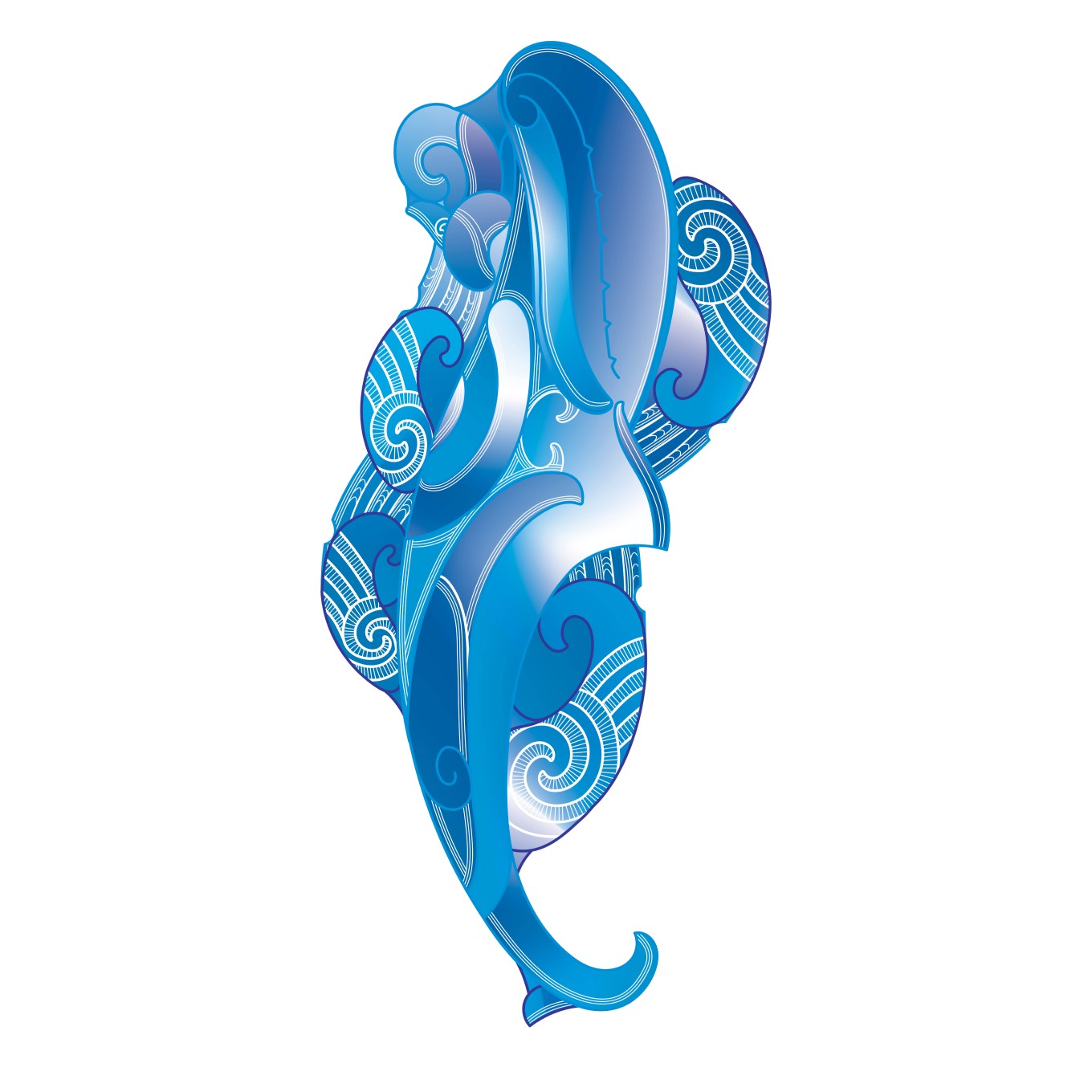 From the karanga of Hape welcoming early waka voyagers centuries ago to the invitation from Ngāti Whātua Ōrākei to William Hobson establishing the settlement of Auckland in 1840 to our modern city form, the Waihorotiu valley remains the heart of Tāmaki Makaurau.
In the spirit of Matariki-inspired innovation, artistry and engineering, expect to be upifted by the spectacle of Tūrama.
25 special events and activations
Stay tuned for more details outlining Matariki ki te Manawa - Matariki at the heart.
Special exhibitions will adorn our art galleries and public spaces. Music, kai, workshops and markets in Britomart, Commercial Bay, Te Tōangaroa and along the waterfront are planned.
The newly refurbished Aotea Centre will host a celebration of dance with Māui, by Freshman's Dance Crew, as Aotea Square becomes a celebration of the fire of the goddess Mahuika.
Matariki is a time for reflection on the year just gone, for remembering loved ones who have passed, and for coming together with whānau and sharing kai, kōrero and waiata.
Te Kaunihera o Tāmaki Makaurau / Auckland Council, Ngāti Whātua Ōrākei and Heart of the City are proud to present Matariki ki te Manawa - Matariki at the heart - for all of Tāmaki Makaurau to enjoy.
This city centre series of activations is part of the region-wide Matariki Festival brought to the city by Te Kaunihera o Tāmaki Makaurau and iwi partner Ngāti Whātua Ōrākei.
Sustainable Practice
All elements of the headline installations - Pakiata Matariki and Tūrama - have been designed to be stored and repurposed for future city centre occasions, once Matariki Festival 2022 comes to a close on 16 July.