A dawn blessing has been held to prepare the way for the building of the Warren Shaw Path in Clevedon's A & P Showgrounds.
The pathway will create a seamless link between the village, the sports field section of the showgrounds, and the equestrian area - also home to the celebrated Clevedon Farmers Market.
Franklin Local Board Deputy Chair and Wairoa subdivision member Angela Fulljames says the board originally provided $85,000 to fund the project, much of it used in the planning and consenting stages.
"We were hugely grateful during that process to our partners at the Clevedon Community Business Association, whose members did some outstanding work and were major contributors in terms of championing the cause and pushing the project forward.
"Like many projects, funding became an issue. The board was able to reallocate funding from another project that was in planning and not ready to progress, to ensure the path can be completed."
Fellow Wairoa subdivision member Malcolm Bell says having Warren Shaw and his wife Ann at the blessing ceremony conducted by Ngaati Whanaunga kaumatua, was moving.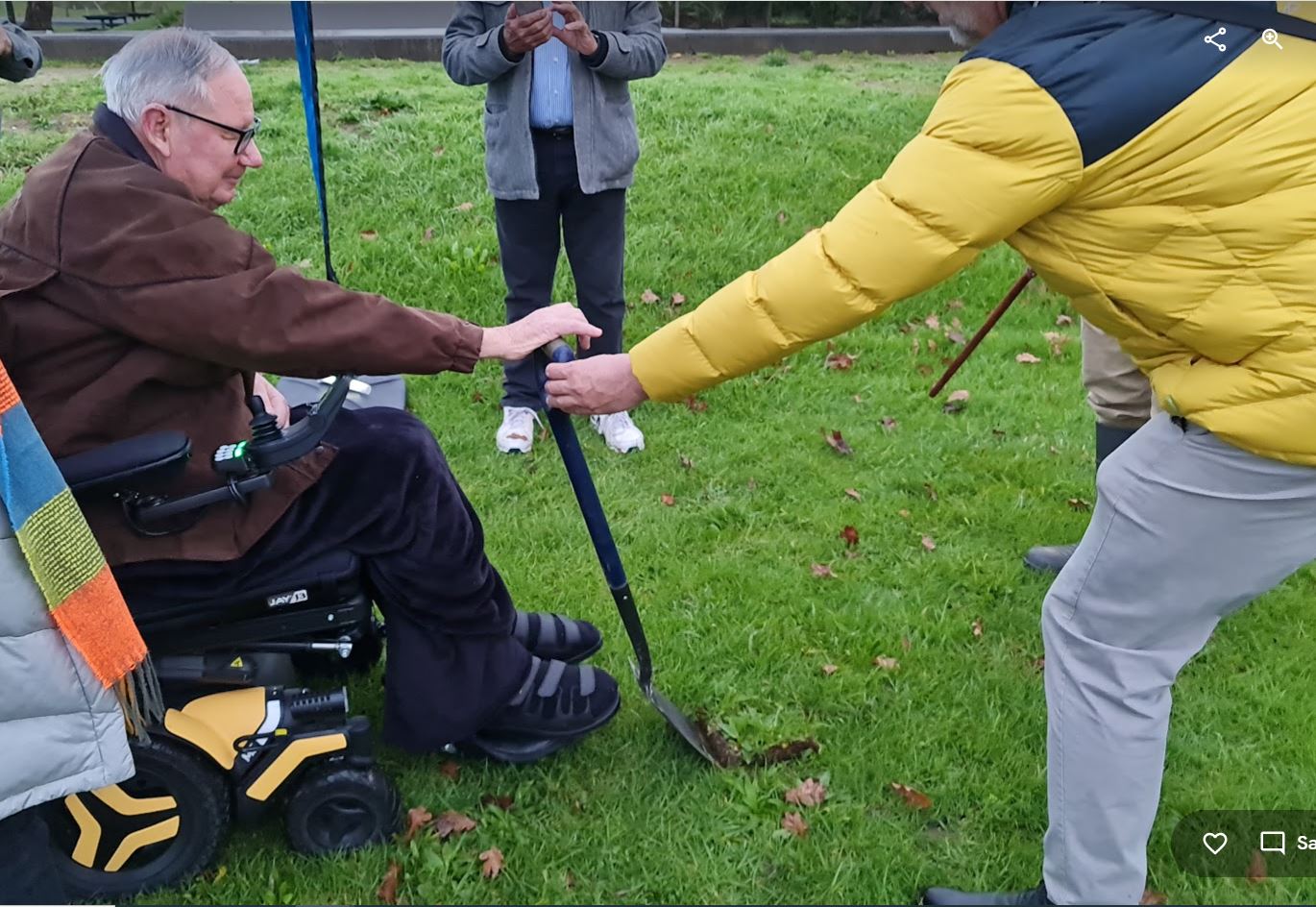 "Warren is very well-known in the Clevedon community and has championed this walkway for at least 17 years. His passion and vision for a pathway to connect the different areas of the park, and on into the village, has never wavered.
"He has been, and continues to be, an outstanding community advocate."
Having started the McNicol Road quarry in the area, been a member of the park's User Group, and lived on the showground's borders, his connections mean current quarry operators Stevensons are also heavily involved in the project, offering discounted labour and materials.
Fulljames says when completed, the new path will allow better pedestrian access to all areas of the park for visitors and families to walk or cycle to or from the Farmers Market and the village to visit the businesses and village-based market.
"The park is already home to a lot of sports groups, and with a skatepark, is very popular with children. It will be great to see them using the park and its path even more."
Bell says ongoing housing development in the area will make the Clevedon A & P Showgrounds an even more important asset to the area.
"It's great that work is starting now so that as the area grows, we aren't chasing projects that should have been completed before Clevedon's population, and hence the use of the area, increases."
Want to stay up to date with all the latest news from your area? Sign up for the Franklin Local Board E-News and get it in your inbox each month.