It is time to turn your face to the north-eastern skies and peel your eyes for the constellation known as Matariki, the cluster of stars that ushers in Te Tau Hou, the New Year, in Aotearoa. Noted by the very first Polynesian astronomers, Matariki is a vital pillar of mātauranga Māori. Also known around the world as the Seven Sisters or Pleiades, while many of us just see twinkling stars, this event also marks the New Year, a time of new beginnings and fresh starts.
To honour the significance of this stellar event, this year for the first time, Aotearoa will celebrate with a public holiday on Friday 24 June.
To witness the marvel of Matariki with your own two eyes, when you go to bed on 20 June, set your alarm clock for well before dawn. When it wakes you on 21 June, plant your feet on the floor and set a course for rāwhiti, or east. Be sure to take binoculars, or your telescope if you have one.  Pack a little kai to keep your puku from rumbling and rug up warm because this is also the shortest day, then look to the heavens.
Five viewing suggestions:
1. Takaparawhau, Bastion Point, 19 Hapimana St, Ōrākei.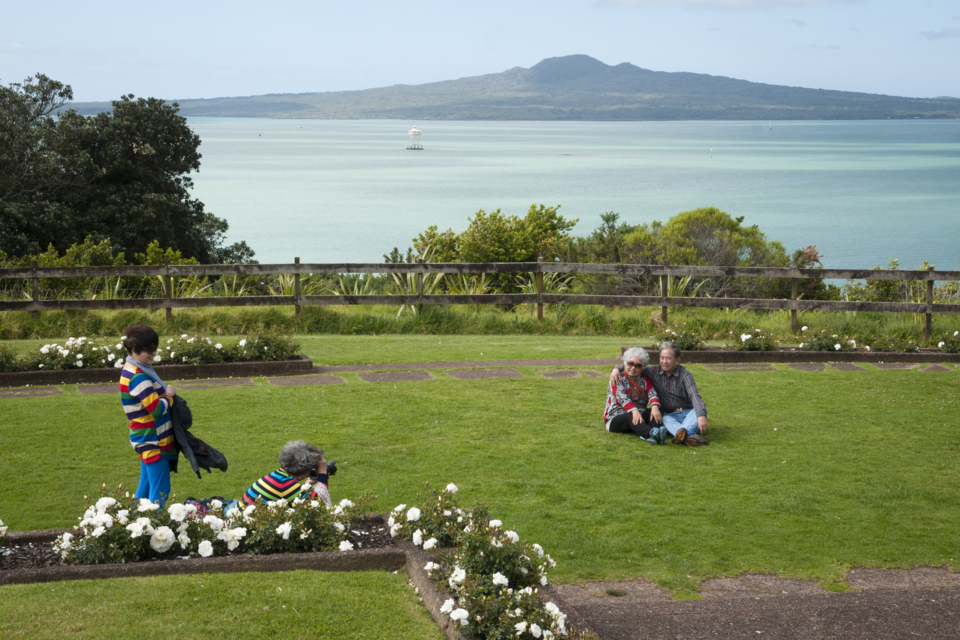 Also known as Michael Joseph Savage Memorial Park, this park is significant as a powerful emblem for Māori land rights. Featuring an obelisk, a sunken pool that reflects the night sky, beautifully tended gardens, and harbour views, it is an important site for Ngāti Whātua Ōrākei, as well as serving to commemorate former prime minister Michael Joseph Savage. Gather here respectfully to ring in Te Tau Hou.
2. Ōrewa Beach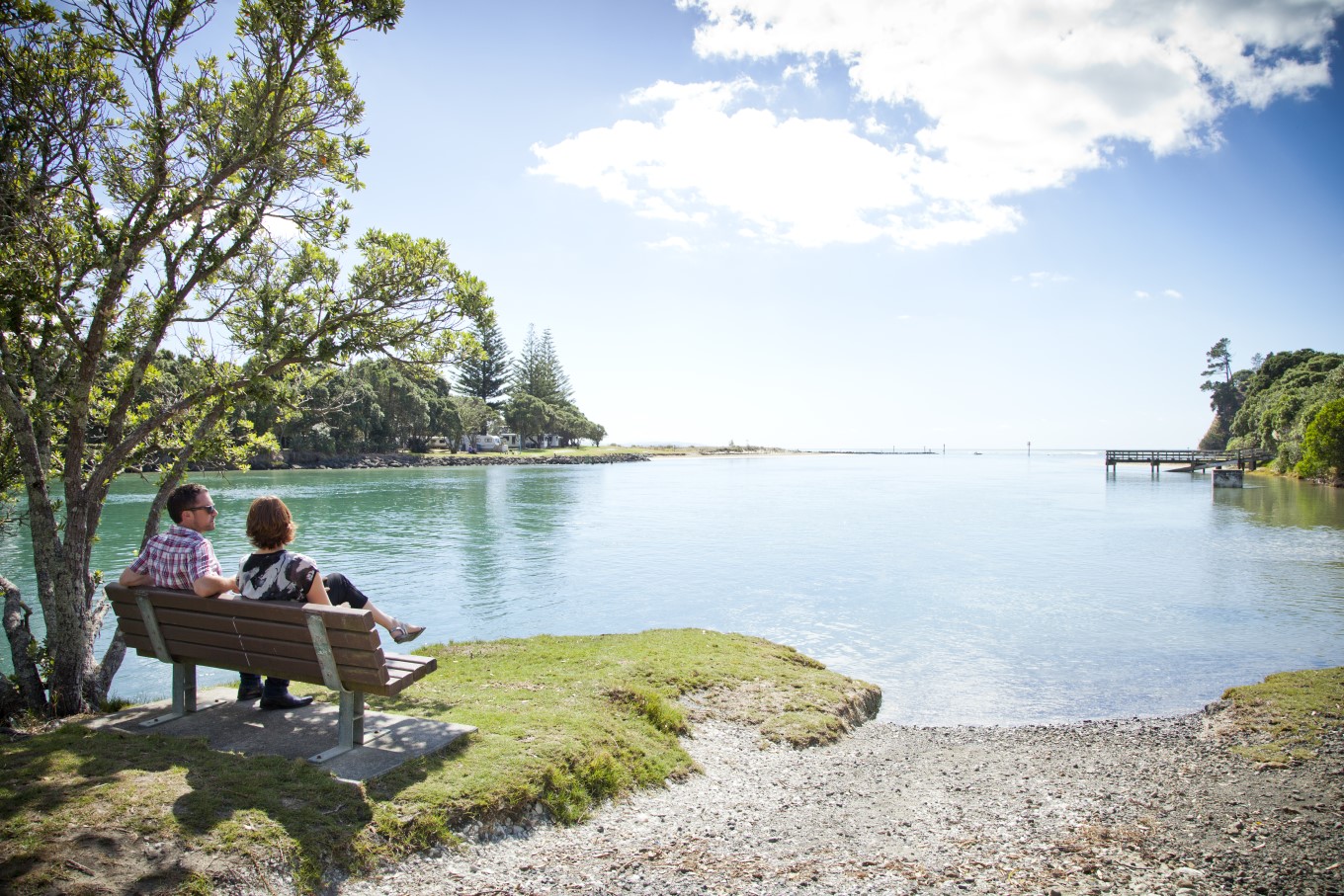 Just 40km north of Auckland, Ōrewa is famous for its clear skies and long sweeping coastline, which makes it ideal for a spot of star-gazing. With several pretty places to stop, whether along the coast or at the popular viewing platform at 469 Hibiscus Coast Highway, Ōrewa, you're sure to find yourself a cosy corner in this coastal haven.
3. Climb Every Maunga
Auckland is famous for its 48 volcanic cones, so it should be a piece of cake to choose a maunga (mountain) that is meaningful to you, then prepare to see in the New Year from a great height. Ideally walk to the top, or light yourself up and bike, keeping to the formed roads, of course, or maybe even take a bus. Check with Auckland Transport to see what's running. So what will it be? Are you a Maungakiekie / One Tree Hill sort of star-gazer? Do you prefer Maungawhau / Mt Eden? How about Maungarei / Mt Wellington, Ōwairaka / Te Ahi-kā-a-Rakataura / Mt Albert, or Te Pane o Mataoho / Te Ara Pueru / Māngere? One thing's certain, whichever Tūpuna Maunga you choose, you'll find plenty of space to ooh and ah over the New Year's first dawn light.
4. Duder Regional Park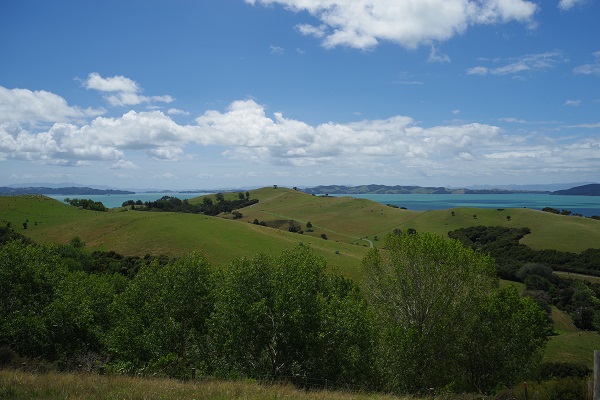 Duder Regional Park is a stunning coastal farm park, east of Auckland, on the Whakakaiwhara Peninsula. One of the first places to be visited by the Tainui canoe, it was an important settlement for Ngāi Tai ki Tāmaki and has extravagant views out to the Hauraki Gulf. If you don't think it's too cold for camping, how about booking a tent site? Or if you get in early, try the bach, Te Whetuki House, and watch the stars from this popular beauty spot.  But do be aware, if you're not staying the night, gates don't open to cars till 6am, but you can enter on foot if you're not staying onsite.
5. Maungauika / North Head, Devonport
Strategically located at the entrance to Auckland's Waitematā Harbour, for many centuries, Maungauika was a significant look-out point for Iwi Māori of the area.  More recently it was the location of defence tunnels, viewing points and fixed artillery for a feared Russian invasion, as well as during the First and Second World Wars. Today this historic reserve offers excellent viewing potential for Matariki with its spectacular oceans views across to Rangitoto Island and of course those magnificent unimpeded access to the skies.
Best time to view Matariki: 5:30-6:30am, from June 21 throughout the Matariki Festival.
Visit https://at.govt.nz to find out if you can make your trip on public transport.
If you don't have an astronomer handy, go to this informative website, with its night-sky guide to spotting each of the nine Matariki stars.
Handy star finding guide:
You'll find Matariki low on the horizon in the north-east between 5.30am and 6.30am. If you know Orion's belt or The Pot, you can find Tautoru, the bottom of the three stars of 'the pot'. To find Rigel look above the pot where you'll see a bright star known as Puanga.  Now, the star you've all be waiting for – Matariki. Look to the left of Tautoru, to the bright orange star, that's Taumata-kuku. Follow an imaginary line from Tautoru, across to Taumata-kuku until you hit a cluster of stars and you have found Matariki. Binoculars will help here, as will looking just above or just below the stars, a little trick to help make them clearer.