She's spent the best part of her life with her nose to the grindstone.
Tui, Auckland Council's first biosecurity dog is no more.
For 13 years, a long time in dog years, this Foxy-Jack Russell terrier was part of the conservation dog programme and spent her life sniffing out rodents who threatened our native species.
A large part of her job involved biosecurity work at the wharves helping protect our Hauraki Gulf Islands by making sure they were kept pest free for us all.
She has been the poster girl of Council's biosecurity efforts, proudly gracing the sides of vehicles with her brown doe eyes staring wistfully at Aucklanders, a constant reminder of the importance of her job.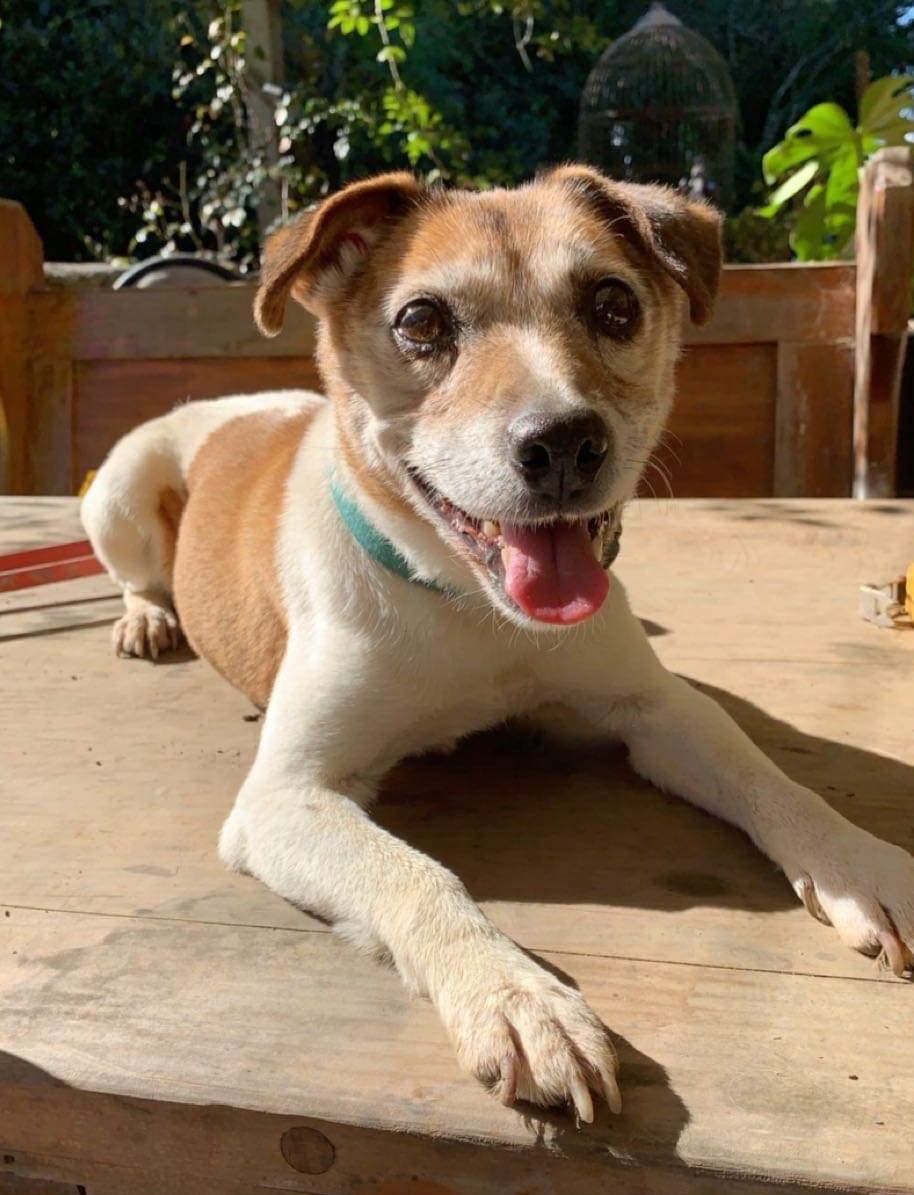 Handler Brian Shields trained her from a puppy and worked with her until her retirement in 2019. Since then, she has been lounging on her lazy-boy in his home wiling away her time.
"She was an amazing dog, always so keen to work but in later years her hearing failed her, she became harder to direct in the field and despite her enthusiasm and fitness, it was time to put her "nose out of joint" and retire her," he says.
Upon her retirement Tui was presented with her "AT Hop" card and her "Gold Card".
She took her job seriously taking her skills across the country, helping other conservation organisations deal to the pest populations. Tui was part of the Million Dollar Mouse project team who in 2018 travelled to the sub-Antarctic Antipodes Islands, a UNESCO World Heritage Site, to confirm the 2016 bait drop had been successful and the island was finally "mouse free".
She was 15 when she died and leaves fond memories with those who knew and worked with her.