Hidden travel gems are exactly that for a reason – people often seem reluctant to share the secret spots they've found. And we're blessed in Auckland that the entire region is bursting with them. But there's a hidden gem at the southern end of the Kaipara Harbour that deserves to be shared – and it's ideal for your next family outing.
Just over an hour from the central city, South Head is the peninsula that lies just north of Helensville on Auckland's wild west coast.
Here are some things to see and do in this strikingly beautiful and idyllic area.
Best beach
Tucked away right at the top of South Head, the secluded Mosquito Beach is well worth the trip for its tranquillity and views across the Kaipara Harbour. Do watch your step on the way down, particularly if it's been raining, as the steep path to the beach can be slippery.
If you don't make it up that far, Shelly Beach is ideal for a pleasant stroll along the calm shoreline, and the tamariki will enjoy the colourful playground. There's also a long wharf here, so if you're lucky, you can bag a snapper to take home.   
Best walks
How's the serenity? Pretty good at South Head, especially near the three lakes - Lake Kereta, Lake Rototoa and Lake Kuwakatai. Te Rau Pūriri Regional Park (below) offers numerous tranquil walks for all ages and abilities.
If the tide is out, you can walk all the way from Mosquito Bay to Waionui Inlet, a round trip of about four hours, taking in gorgeous views and rugged headlands.
Best regional park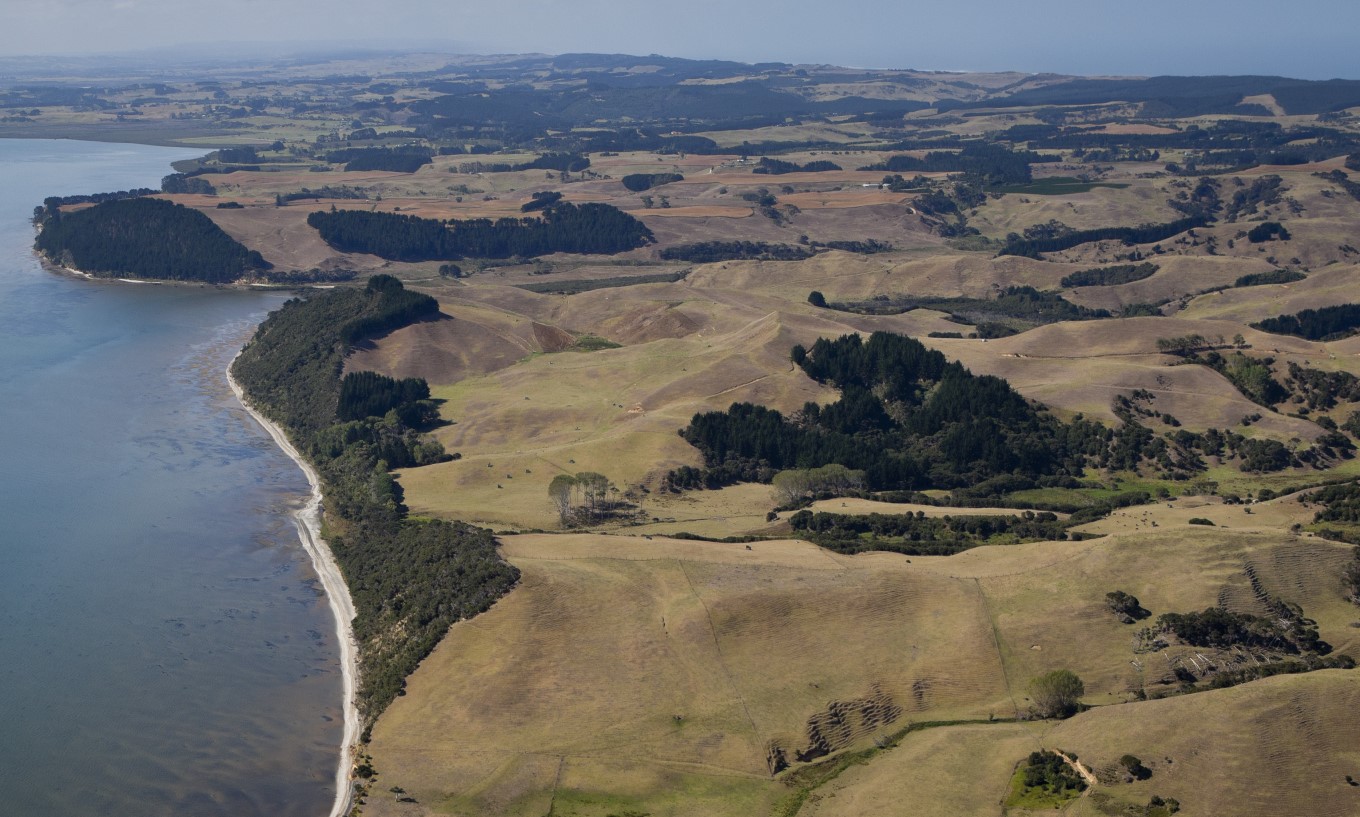 Tucked into South Head Road is Te Rau Pūriri Regional Park. Around 247 hectares of rolling farmland and steep gullies make up this slash of greenery that's criss-crossed with walking tracks. Head east and you'll be able to enjoy around a kilometre stretch along the shores of the Kaipara Harbour.
Check out where you can roam free with this handy map here  and here you'll find everything else you need to know about the park's activities and facilities. 
Best lake
Reaching across the northern reaches of the Kaipara Harbour is the glittering Lake Rototoa (formerly Lake Ototoa), the largest and deepest of a series of sand-dune lakes found along the western coast of the North Island. It's an easy stroll down to the lake shore from the main car park, and it's a popular fishing spot, particularly for trout.
Learn about what's being done to protect the vital ecosystems that call this lake home at Tiaki Tāmaki Makaurau 
Weekends were made for South Head – either drive up for the day or spend the night and extend your exploration.