A series of exciting free workshops promoting a culture of repair are running throughout July and August on weekdays in central Auckland. Most of the workshops are being held at Vincent Street Pop-up, and anyone is welcome to book.
The workshops are part of the Waitematā Waste Away programme which has just been funded for another year by the Waitematā Local Board under its 2022/2023 Infrastructure and Environmental Services budget.
The remaining workshops over the next couple of months focus on upcycling and mending textile items such as clothes, as well as knitting.
'Make it Yours' workshop facilitator Jeanine Clarkin is passionate about less going into our landfills. She organises different activities relating to upcycling fashion for each workshop, to help give our clothes a longer life. From lino cut block printing to screen printing, no two workshops are the same.
She encourages people to come and try the workshops.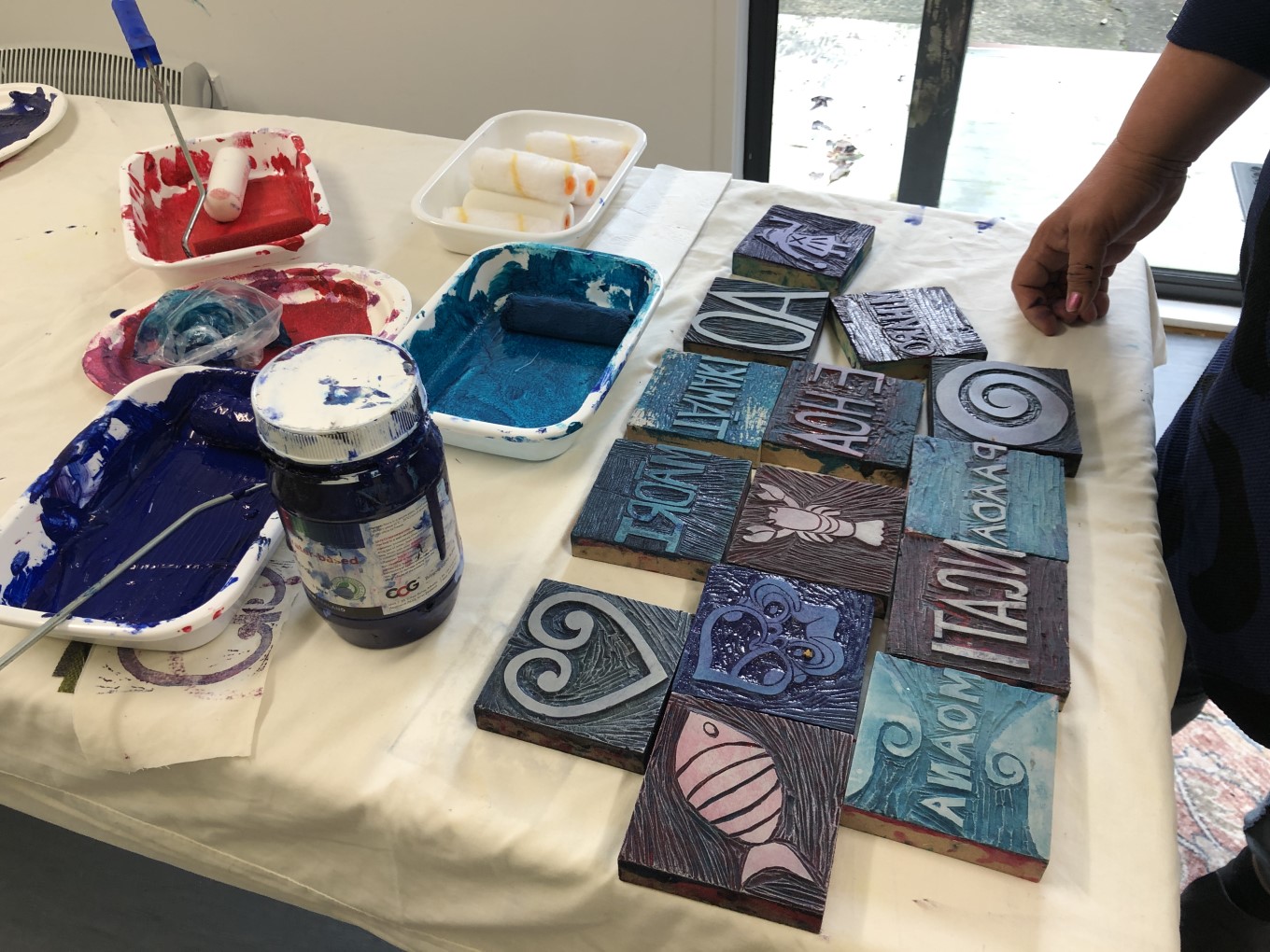 "You can stay for 20 minutes or two hours, whatever works for you."
You don't need any prior experience to join in.
'Visible Mending' workshop facilitator Margaret Lewis explains that while participants do the mending themselves, it is a collaborative effort. Inspired by a vintage blanket she picked up at a second-hand shop that needed some love, Margaret invites locals of all skill levels to repair their clothes and other textile belongings.
"Bring your jeans or bring your jersey," says Margaret.
"We've had all sorts including someone bring a merino cardigan to repair with really fine darning."
For one of the attendees at her latest Visible Mending workshop, Michelle Bakelmun, it was her first time trying her hand at fixing clothes.
"Everyone was contributing to how I was doing it, and giving me advice," shares Michelle. "It was really nice."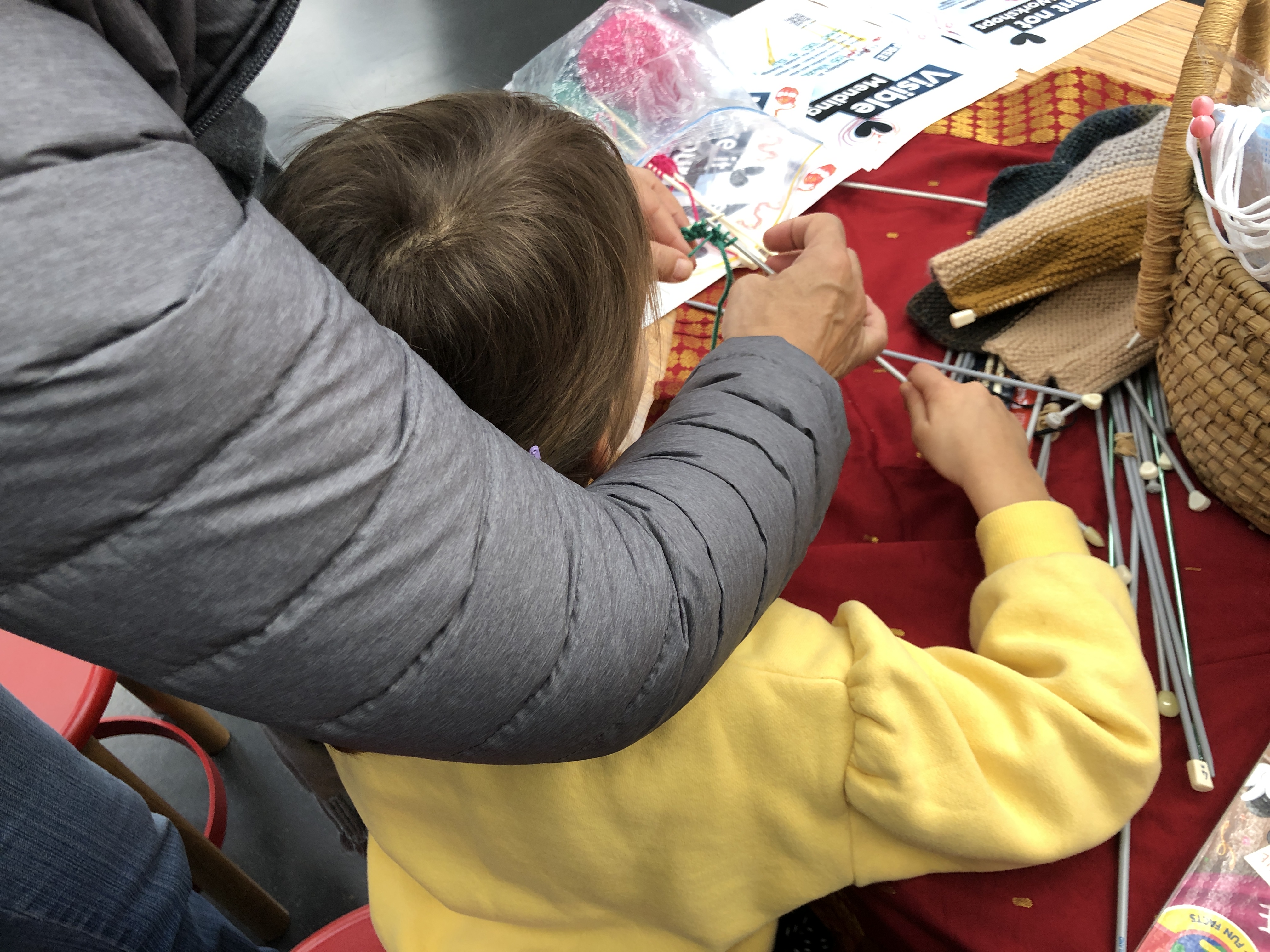 Knitting workshops are being run in Auckland Central Library and Albert Park. Facilitator Sue Elliott had a man with no prior knitting experience attend a session to repair a jumper that his sister had knitted for him.
"He'd had it for over 20 years, and he was very keen to fix this item of clothing that was so special to him."
July / August 2022 Waitematā Waste Away workshops
Visible Mending – Tuesdays 10am-2pm (until the end of August) at Vincent Street Pop-up, 105 Vincent Street, Auckland Central
Knitting in the Library – Tuesday 26 July, 1:30pm-3:30pm at Auckland Central City Library, 44 Lorne Street
Make it Yours – Fridays 10am-2pm (until the end of August) at Vincent Street Pop-up, 105 Vincent Street, Auckland Central
Book to attend these free workshops, more information on bookings can be found on Waitematā Waste Away's Facebook events pages.
Stay up to date
Want to stay up to date with all the latest news from your area? Sign up for your Local Board E-news and get the latest direct to your inbox each month.
Sign up for Waitematā Local Board E-news.