Kawa Marae's 2022 Mānawatia Matariki event was held on the inaugural Matariki public holiday, Friday 24 June, with funding support from Aotea / Great Barrier Local Board.
The full day of celebrations commenced with a hautapu ceremony which brought a beautiful wairua explaining the symbolisms and remembrance of loved ones past, and acknowledgement of the environment which sustains us and our dreams and aspirations. It involved cooked kai being pulled out of the earth with its steam being offered to the stars. It was the first time a ceremony of its kind had been performed on Aotea, thanks to Nancy Tait.
Jan Piahana, Kawa Marae chairperson, stated it was "an awesome experience and privilege" as mana whenua to host a 2022 Mānawatia Matariki event on the island.
Other highlights of the day included Jarrod Waetford teaching an original Matariki waiata to the whānau and community, written by central Auckland Māori kaiako.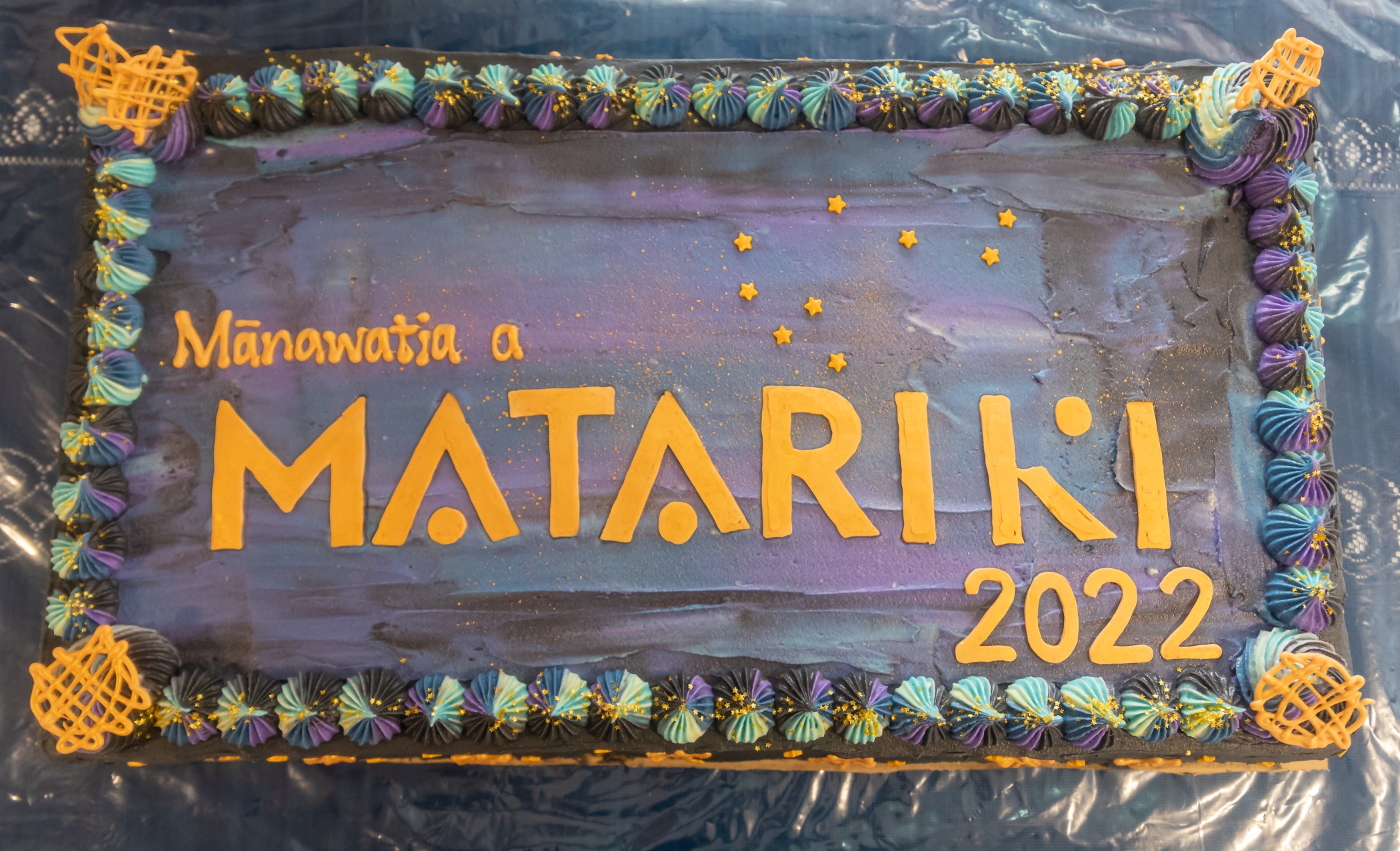 Karanga keke (Matariki cake decorated by Joelene Nepia) further united the community who represented their kainga from Rangitawhiri / Tryphena to Kawa and Motairehe Marae in the North. Everyone came together to sing a waiata for a piece of the beautiful Matariki cake.
Later there was recognition for whānau achievements, with a special award of $500 to rangatahi Reneeah Ngawaka who is competing in the UK in August as a J19 NZ World Elite Women's Waka Ama representative.
Stay up to date
Want to stay up to date with all the latest news from your area? Sign up for your Local Board E-news and get the latest direct to your inbox each month.
Sign up for Aotea / Great Barrier Local Board E-news.