The old has made way for the new, a refurbished and updated Weymouth Wharf opening ahead of schedule to replace an old structure that was showing signs of wear.
The new wharf is the third that has stood at the end of Beihlers Road, the foundations of the first wharf still visible, with various parts of the second wharf integrated into the new structure.
Manurewa Local Board chair Joseph Allan says the new wharf will be a great asset for the community.
"We are pleased to have been able to see this work completed using Auckland Council Coastal Renewal Funding, with the new wharf complementing the recently upgraded Weymouth Boat Ramp, just a bay away.
"We could not have hoped to have funded this work using board budgets. What has been achieved is great, and the wharf will doubtless serve the community for generations to come."
He says the new structure is "like for like" in that a new wharf has risen in place of the old one, but the renewed structure has been built to today's codes to meet safety requirements and adds new features such as better stairs and bait boards for those out fishing.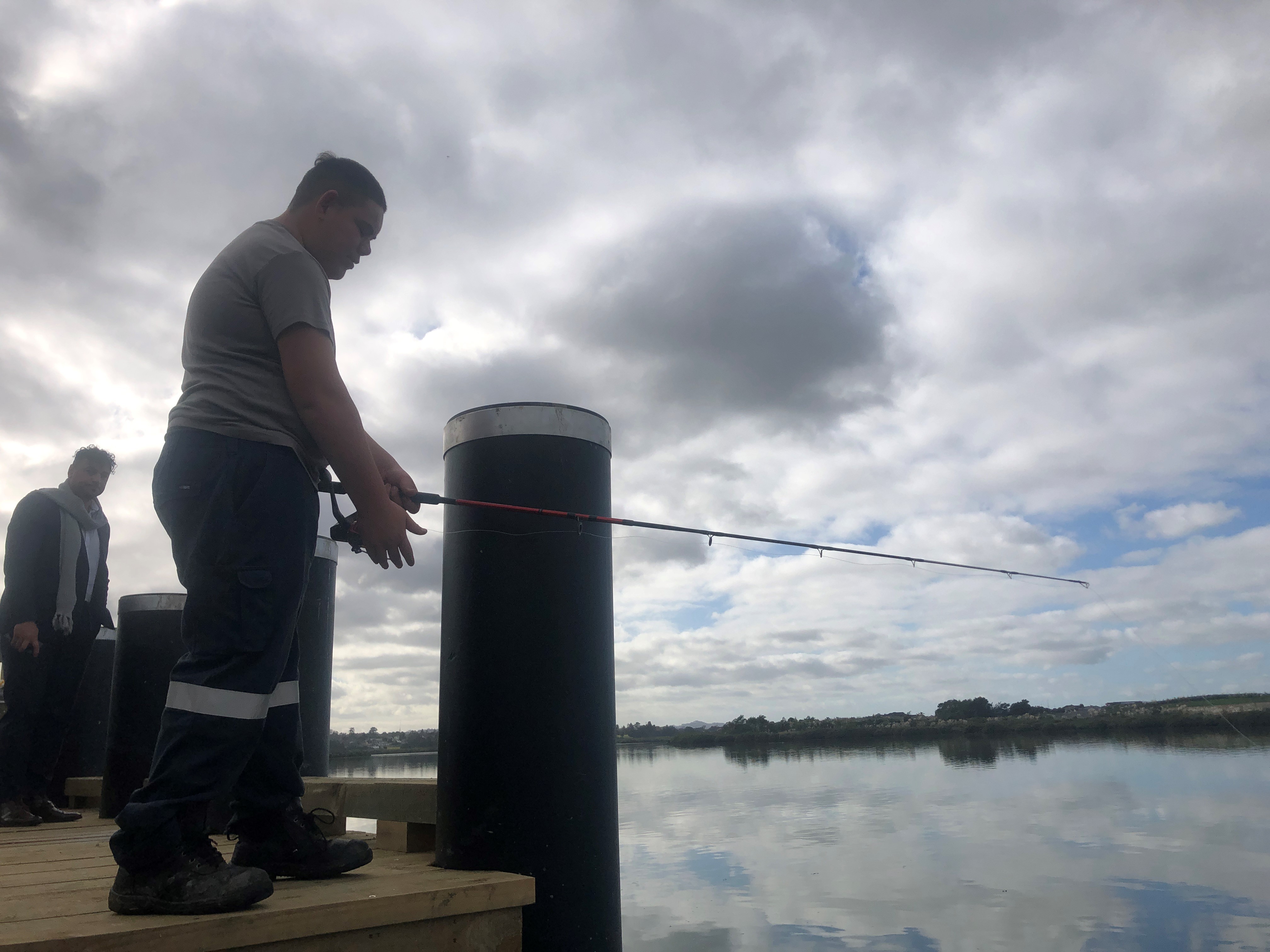 Auckland Council senior project manager Chau Nguyen says the completed wharf exceeds the original scope thanks to the co-operation of the building contractors STF, advice from Tonkin and Taylor and Council's coastal engineer, with the financial support of Council's procurement team still achieving some savings.
A local resident, who initially raised concerns about the state of one of the braces in the old wharf, says he got more than he bargained for. "This will more than do. It looks great and will be a very popular fishing and jumping off spot."
Local Board member Ken Penney says the wharf ties in with the boat ramp, giving people much better access to the water for leisure activities.
"Next might be investigating some solar lighting, because connecting to power would be too expensive. But solar would increase the number of hours the wharf could be used."
It's taken hundreds and hundreds of metres of stress-rated timber at about $30 a metre, massive piles that engineers say don't come cheap, and more than 4000 stainless steel marine environment screws – each costing more than $3, to complete the wharf.
You can't just pop down to the local hardware store to get what you need for a project like this," Allan says. "But what's been achieved will serve the community for many years."
Stay informed
Want to stay up to date with all the latest news from your area? Sign up for our Manurewa Local Board E-news and get it delivered to your inbox each month.