Mayor Phil Goff acknowledged the 27-years of service that Councillor Cathy Casey has offered to local government in Aotearoa.
Cr Casey has been an elected representative of Auckland Council, for the Albert-Eden- Puketāpapa  ward, since the council was formed in 2010; and an Auckland City and South Wairarapa District councillor before that – in total, 27 years in public office. She will not be standing at the up-coming local government elections.
"Cathy is a strong, passionate and forthright advocate on community issues, who is always willing to stand up for a fairer, more sustainable and inclusive Auckland. That commitment has seen her carry out her role with vigour.
"She has a strong vision for what Auckland should look like and a strong drive to achieve that. She is pragmatic, conscientious and an active and strong advocate on behalf of the Tūpuna Maunga Authority.
"Around this table, nobody ever dies wondering about what Cathy thinks about a particular issue!" said the Mayor.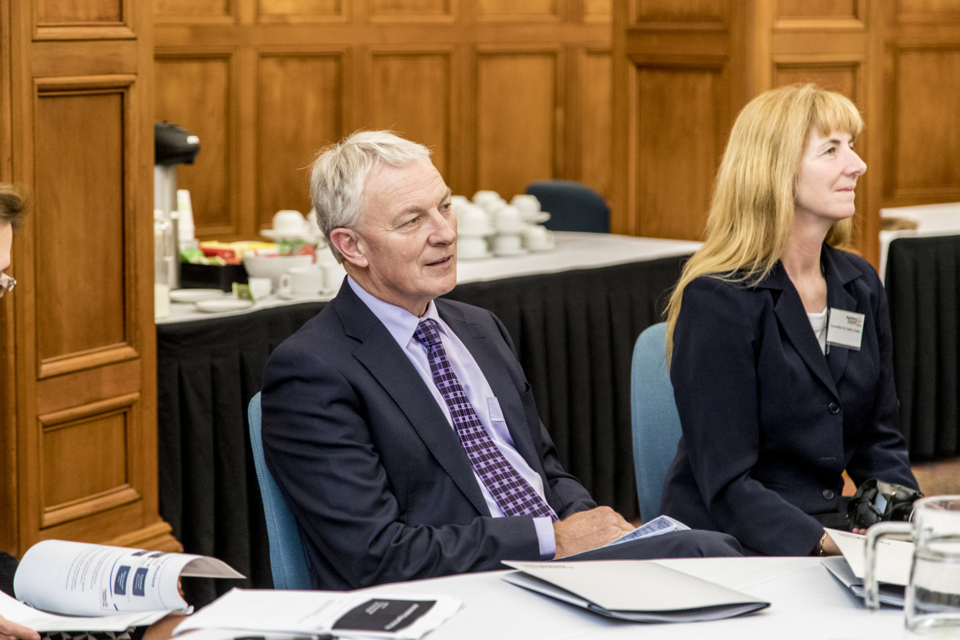 The Mayor spoke of Cr Casey's role championing the demographic advisory panels and also acknowledged Cr Casey's wide range of other interests and talents.
"Those that follow Cathy on Facebook will know of her love of pūkeko. She is a strong advocate for animal welfare, a great photographer and a talented writer.
"She has a dog affectionately called Suzie, named after Susan Boyle, which is a nod to her Scottish heritage – of which she is tremendously proud," he said, recalling seeing Cathy on many occasions at the Highland Games in Three Kings Reserve in full national dress.
Two kōwhai trees from Te Whangai nursery were gifted to Cr Casey in recognition of her service to the council.
"Cathy, you have been a great councillor. You will be hugely missed around this table and we all offer best wishes for your future endeavours and your retirement," said the Mayor.
Cr Casey has advocated on behalf of the council for banning fireworks, homelessness, gender equity and pets on public transport.