This year represents 50 years since the presentation to Parliament of the Māori language petition and the first Māori Language Day. Te Kaunihera o Tāmaki Makaurau (Auckland Council) is participating in the celebrations of the Māori language and wants to encourage all Aucklanders to join in.
Councillor Alf Filipaina, Chair of Auckland Council's Parks, Arts, Community and Events Committee, says that it is important for us all to get involved and try speaking Te Reo.
"Our Māori identity is Tāmaki Makaurau's point of difference in the world – it advances prosperity for Māori and benefits all Aucklanders.
"Hearing te reo Māori being spoken across our mainstream media is such an encouragement and shows that it is becoming such an important part in our lives here in Tāmaki Makaurau."
Kapa haka performances
Two lunchtime performances will be taking place to celebrate Te Wiki o te Reo Māori. Head down to Commercial Bay's foodcourt and enjoy kapa haka from Ngāti Whātua Ōrākei rōpū (group) Te Whare Karioi.  This will be an interactive performance where the audience can participate.  There will also be prizes for tickets for Te Matatini National Kapa Haka Festival in February 2023.
The first performance was on Wednesday 14 September from 11.45am – 1pm to mark the date that the Māori Language Petition was presented to Parliament 50 years ago and to coincide with the National Māori Language moment.
The performance will be repeated on Friday 16 September at the same time and the same location.
Head down to Commercial Bay to enjoy kapa haka, poi activity and poi kit giveaways.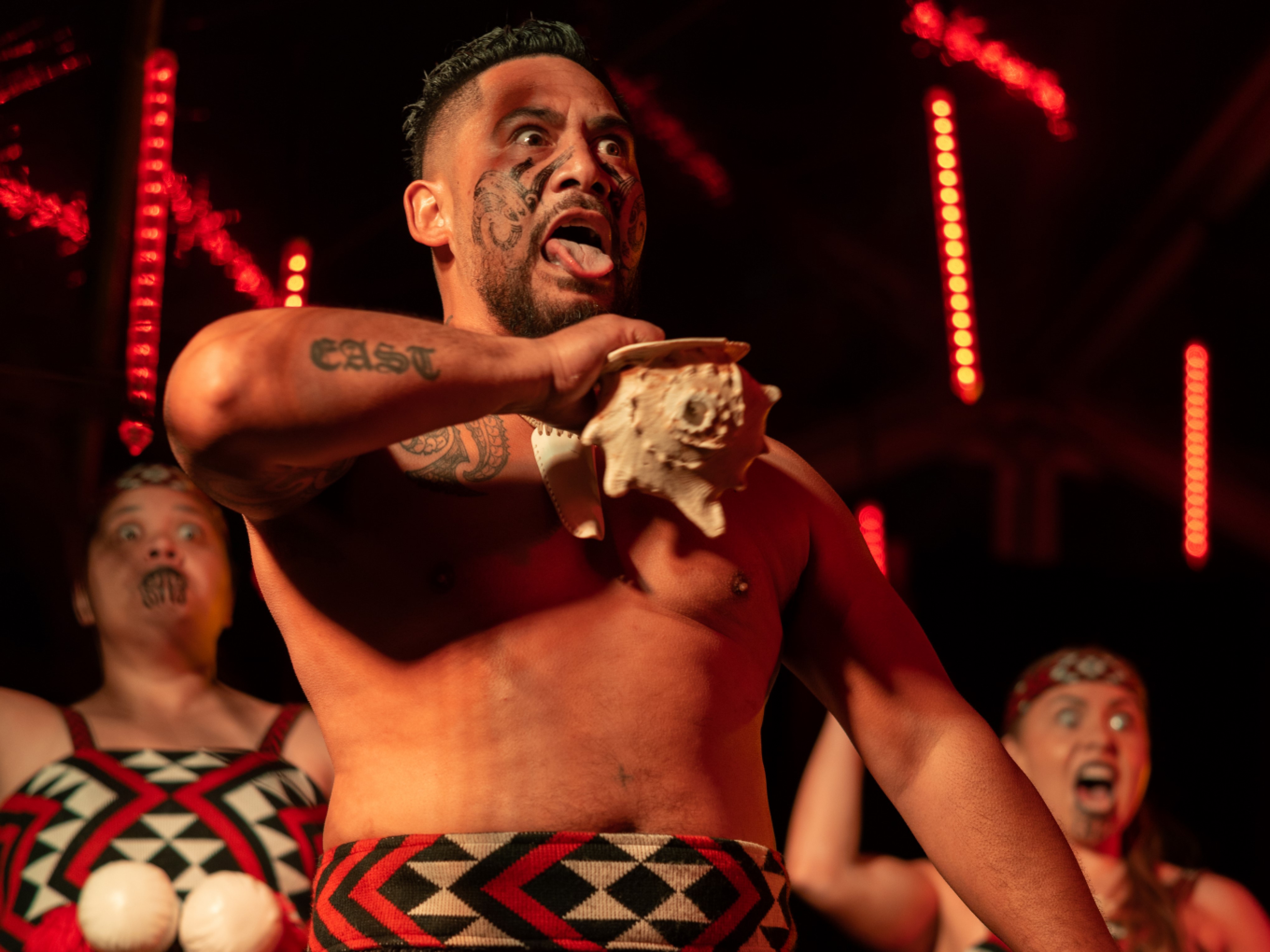 Wāhine Māori comedy
As part of Te Wiki o te Reo Māori, Auckland Council are supporting an incredible and hilarious comedy show at the Basement Theatre from Tuesday 13 September to Saturday 17 September. Shows start at 8.30pm.
Shoes Off (at the door) is an entirely wāhine Māori lineup that is also part of the Auckland Fringe Festival. Head to the Basement Theatre to get tickets and support local artists at the same time.
Mahuru Māori
Mahuru Māori was developed by te reo expert Paraone Gloyne in 2014 as a way of normalising te reo in everyday life.
It follows the month of Mahuru, the fourth month in the maramataka Māori (Māori lunar calendar), which is approximately equivalent to the month of September
Whether it is as simple as greeting everyone in te reo or whether your knowledge allows you to speak only te reo daily for the whole month, there is a level for everyone.
Auckland Council is supporting this nationwide initiative and council staff are aiming to speak as much reo as possible. Auckland Council encourages all Aucklanders to join in and try with increasing their te reo usage.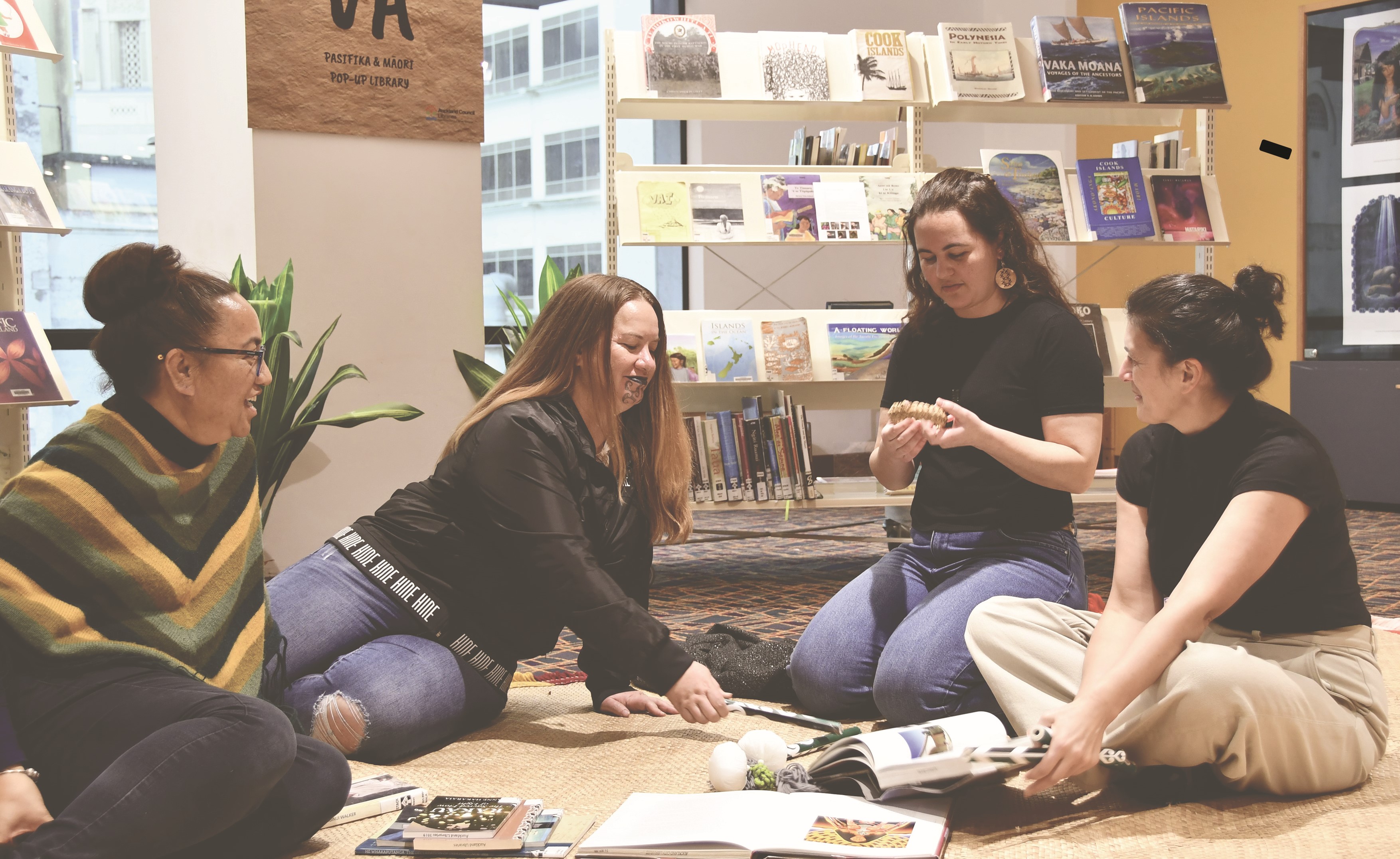 Rolling your sleaves up
During the weekend, head to one of two taiao (earth) based interactive workshops hosted by Auckland Council Parks and run by Te Pua Ngā Maara, a rangatahi (youth) led innovation environmental group using matauranga Māori (Māori knowledge) solutions for a sustainable future. A great way to get the tamariki (children) or mokopuna (grandchildren) out and about.
The first workshop will be held at Henderson Park on Saturday 17 September from 10am–2pm, and the second workshop will take place at Tōtara park on Sunday 18 September from 10am–2pm.
Additionally, Auckland Council Parks will have videos on their Facebook page helping us to learn how to correctly pronounce the names of some of beautiful native trees that make up our ngahere (forest). Check out the page daily to expand your reo knowledge.
Visit your local library
Auckland Council Libraries will have plenty of resources on hand for Te Reo learners of all abilities. Some local libraries will also be holding special events to mark the week. So, whether you are starting your Te Reo journey or are fluent and want to brush up on some advanced language, head to your local library or check out the online collection at the Auckland Council Libraries website.
Whatever your ability, Te Wiki o te Reo Māori is the perfect time to give it a go. Let's come together and celebrate Te Reo Māori!