An increase in the amount of food grown locally on Aotea / Great Barrier is happening slowly but surely. This is exciting because it reduces the reliance on food from off island. In turn this reduces costs to locals, and packaging that ends up at the transfer station.
In November last year, Caity Endt began working as the Aotea Food Resilience Co-ordinator under the Aotea Ora Trust. This part-time role is funded by the Aotea / Great Barrier Local Board. Its purpose is to reduce the dependency on freighting food from the mainland and increase the skillset on the motu of people able to grow and raise their own food.
"I have been supporting existing community gardens and encouraging new ones," says Caity.
In her role, she engages with different groups from across the island. She meets regularly with the women that manage the māra kai at Kawa Marae, helping them to improve soil quality and plan crops. A hot compost workshop was held last month at the marae to kick off the local community's composting initiative. The garden there supplies produce to whānau in the area, which is especially important considering their remote location at the far end of the island.
Caity also supports Okiwi School's gardening and waste minimisation programme, giving the kids practical knowledge by holding sessions like the recent worm farm workshop.
Other places that have benefitted from her expertise are Orama and the community garden in Medlands.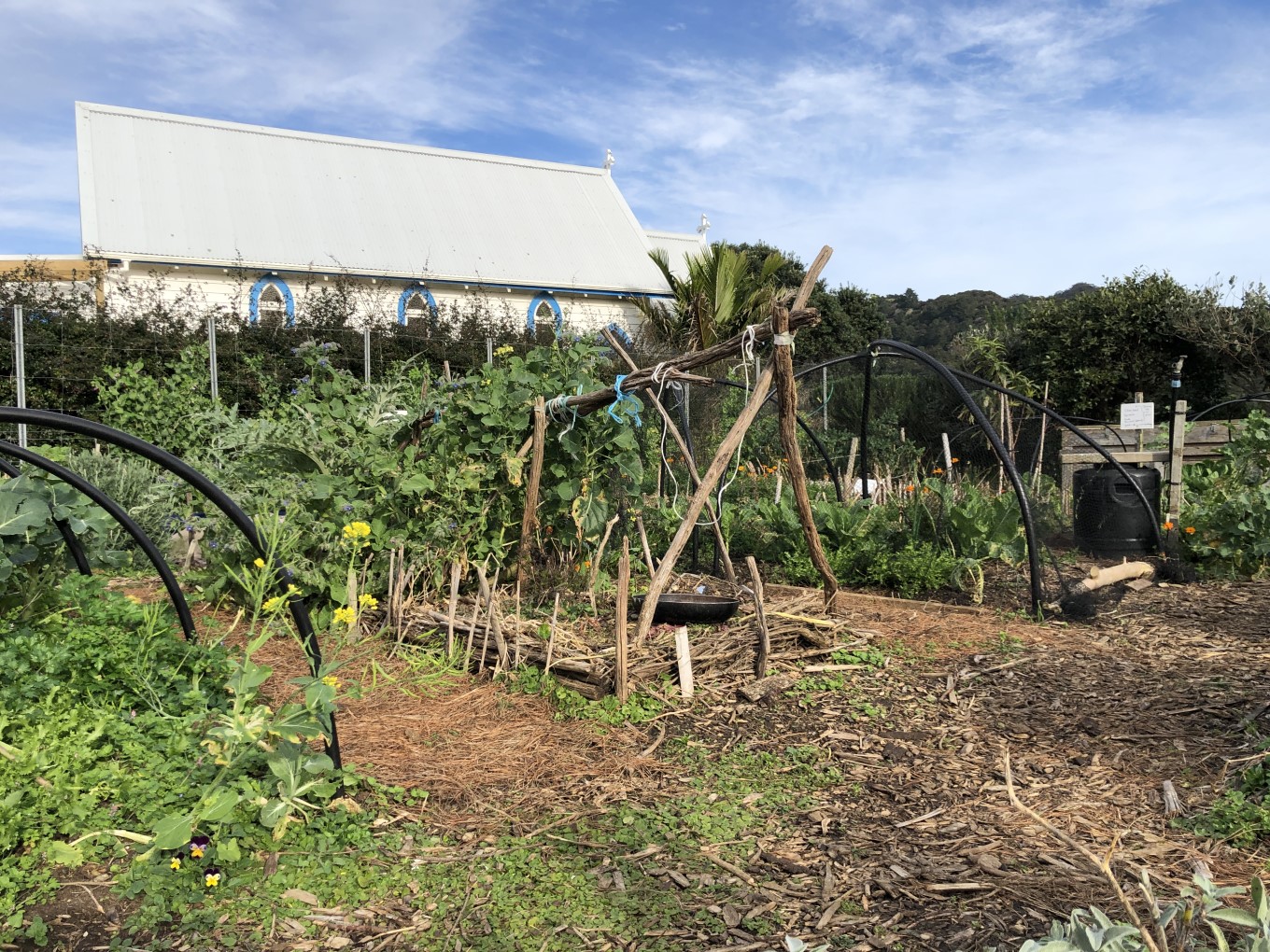 Locals interested in learning more about how to establish or improve their gardens can join the Facebook group that Caity set up during the pandemic – Food Resilience Great Barrier Island, or follow the Grow Food Aotea Facebook page.
"The information on the Facebook group is a bit like an online gardening class, specific to our situation being an island with unique challenges," she says.
"If people really understand why they're doing something, then they're going to do it right."
Eventually, Caity hopes to start a website or newsletter to be inclusive of those who don't use Facebook.
A future plan is to set up a trial market focused exclusively on "Barrier-made stuff", with products or produce made on the island by islanders. The long-term view is to hold it once a month.
Sometimes you can find Caity running a market stand outside Stonewall Store, and she's always keen for a chat about your food growing journey.
The initiative of kai resilience aligns with the local board plan outcome 'Ko te tino hia hia ki a manawaroa to tatou motu' (Our island is resilient).
Stay up to date
Want to stay up to date with all the latest news from your area? Sign up for your Local Board E-news and get the latest direct to your inbox each month.
Sign up for Aotea / Great Barrier Local Board E-news.