When a maths teacher told a young Graham Tipene that drawing would never get him anywhere, Tipene took it as a challenge and went on to study Māori design.
Today, Graham Tipene's mahi toi / artwork can be found across Tāmaki Makaurau - from the concrete panels in the Waterview Tunnel and Albany's stunning Tirohanga Whānui walking and cycling bridge, to the Central City Library and Te Ao Mārama (South Atrium) at Auckland War Memorial Museum Tāmaki Paenga Hira.
Tipene (Ngāti Whātua Ōrākei, Ngāti Kahu, Ngāti Hine, Ngāti Haua, Ngāti Manu) is among a growing number of Aucklanders ensuring te ao Māori is an intrinsic part of our city.
Read more here: An artist's story: Graham Tipene
A commitment to ensure mana whenua see themselves more in our city centre's urbanscape was made by Te Kaunihera o Tāmaki Makaurau / Auckland Council in 2018, and a recent audit has shown the presence of Māori design has increased by more than 90 per cent in the last five years.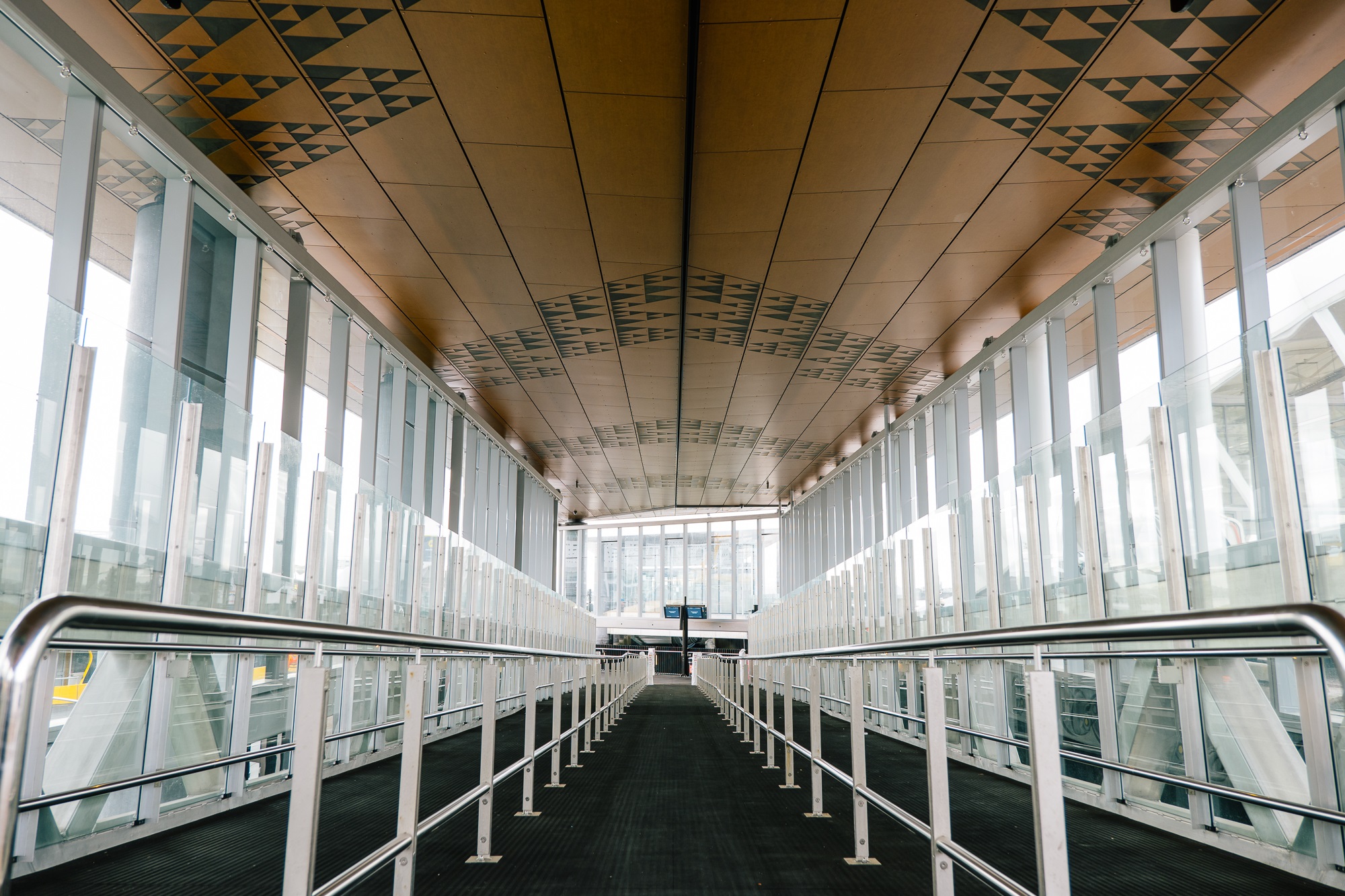 Simon Oddie, Priority Location Director City Centre for Eke Panuku and Auckland Council, reflects: "Over the last 10 years, Auckland has been transformed at a pace and scale unprecedented within our modern city's short history; the built form of our city has been intensified, re-invented and re-imagined before our eyes.
"Placing Māori design and meaningful engagement with mana whenua at the heart of public and private development initiatives provides us with a solid foundation for this change. To continue developing an authentic sense and understanding of place, one  which is uniquely of and for Tāmaki Makaurau, and which is open and welcoming for all who live here or have cause to visit, we need to accept and work within the manaaki offered to all by mana whenua," he says.
In 2017 a pedestrian audit of the city centre was undertaken to identify what markers of Māori culture and identity could be observed within the public realm.
In 2018, with the adoption of the Auckland Plan (2050), Auckland Council formally committed to delivering a number of outcomes for Auckland's Māori communities. The same commitment was built into Transformational Move 1 of the City Centre Masterplan, supported unanimously by councillors in 2020.
Five years after the first audit, an update has just been completed. This recent audit applied a 50-metre zone of visual influence for individual Māori design elements to both sets of data; essentially the distance that an observer is able to identify and interpret something within the urban environment.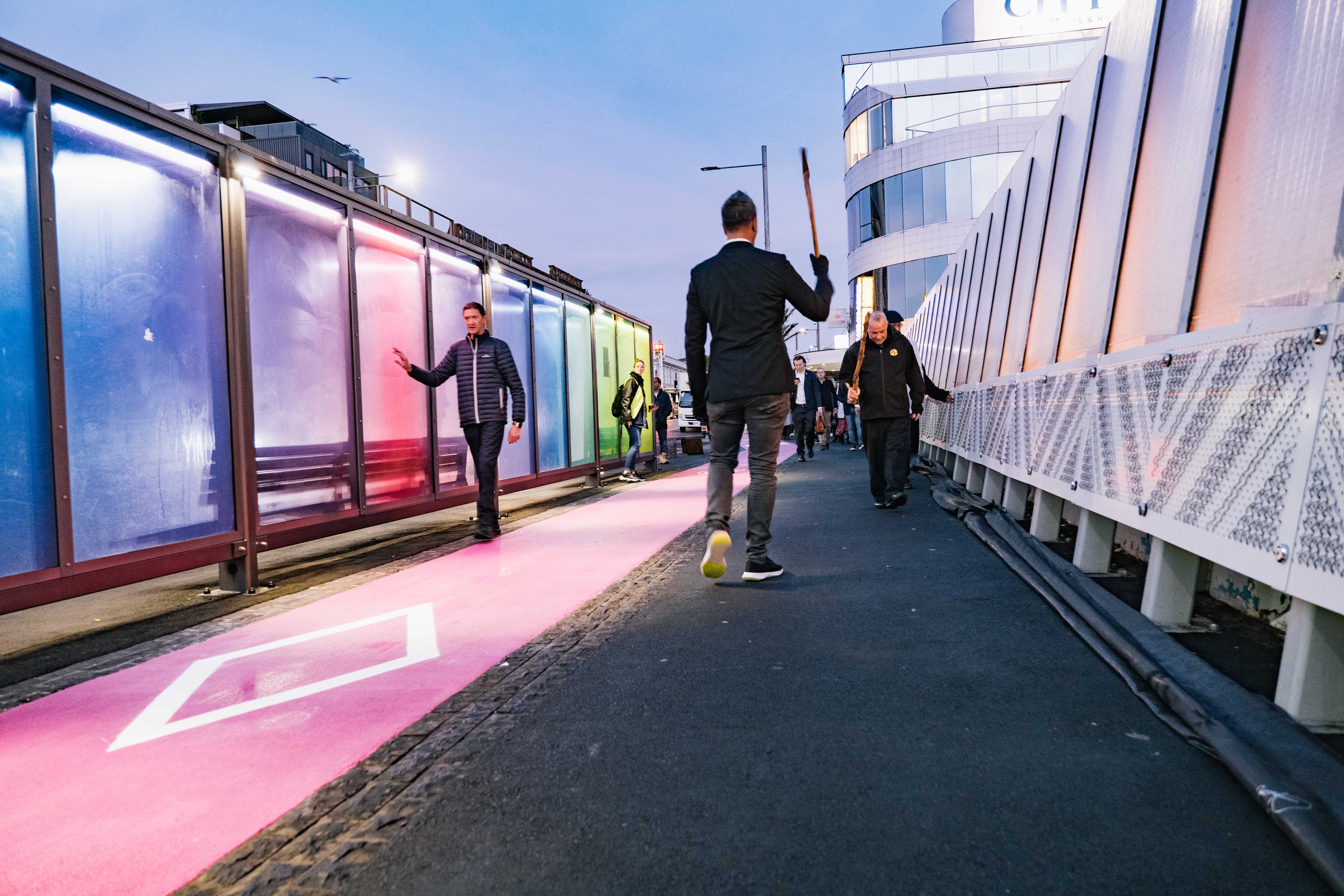 Adopting this approach and applying a 50-metre zone of influence to each of the Māori design elements identified shows that from a figure of 69.85 hectares (9.95 per cent) in 2017, in 2022 a total of 133.71 hectares (19.14 per cent) of the city centre is now under the influence of elements of cultural expression. These include:
Ngā āhuatanga o te reo – physical elements which incorporate te reo Māori in their form/function, and which link to broader purakau / narratives
Ngā āhuatanga o te hanga tīnana – the physical form of the building and built spaces contain architectural elements which allow the building / structure / spaces to 'read' as being Māori (architecture / urban design)
Ngā āhuatanga o te hanga horanuku / taiao – the presence of form, materiality, linked views and / or vegetation that contributes to an understanding of place and expression of cultural landscape architecture / urban design
Ngā āhuatanga o te auahatanga Māori – design / art / patterning which draws from traditions and / or Māori values to creatively express and contribute to a Māori aesthetic.
These city centre projects delivered by Auckland Council, Auckland Transport and Eke Panuku in the past five years - Te Wānanga, Te Ngau o Horotiu,  Quay Street, Karangahape Road, Westhaven Promenade, Silo Park Extension, Amey Daldy Park, Te Komititanga and Te Maharatanga o Ngā Wai in Sale Street - have led by example, demonstrating the richness for Tāmaki Makaurau of having greater mana whenua presence and identity.