Design and project delivery teams from Auckland Council and Auckland Transport are getting used to attending awards ceremonies and hearing the names of Te Wānanga and Te Ngau o Horotiu among the winners and finalists.
These projects have won five awards this year, across multiple disciplines, and have been shortlisted for a further six.
View timelapse videos of Te Wānanga below and Te Ngau o Horotiu here.
At the Auckland Architecture Awards last week, two Downtown Programme projects won their categories. The Auckland branch of Te Kāhui Whaihanga New Zealand Institute of Architects considered 63 projects for the 2022 awards.
Te Wānanga - the new downtown public space - won in the Planning & Urban Design category and Te Ngau o Horotiu – Auckland's downtown ferry facility – won in the Public Architecture category.
Director of the Downtown Programme for Auckland Council and Auckland Transport, Eric van Essen says: "This represents well deserved recognition for two incredibly challenging projects that really have transformed Auckland's waterfront.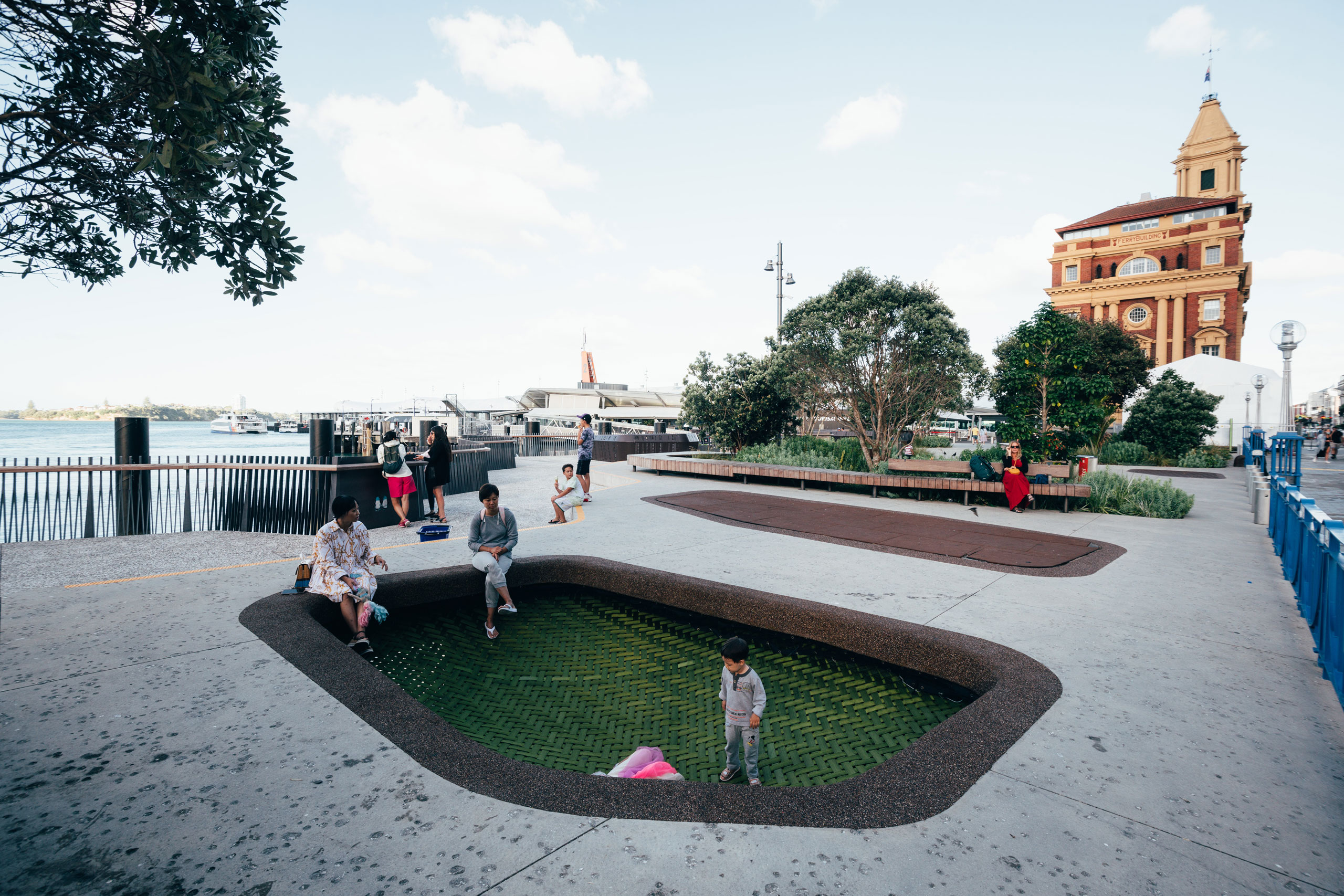 "These projects involved the input of over 100 people to plan, design and manage, given their complexity and high levels of detail.
"Auckland Council, Auckland Transport, the Downtown Joint Venture contractors, mana whenua and their artists and advisers can all be incredibly proud of their achievements, which were made possible through partnership and collaboration," he says.
But the line-up of gongs for Te Wānanga and Te Ngau o Horotiu doesn't stop there.
In May the Downtown Programme won these awards:
Gold Award for Te Wānanga and Te Ngau o Horotiu in the Civic category at the New Zealand Commercial Project Awards
Arthur Mead Award for Te Wānanga at the Engineering New Zealand Auckland Awards, in the category that recognises contributions to the sustainability and improvement of the environment.

The programme has further opportunities to win awards at the Civil Contractors New Zealand Excellence Awards - 5 August, ACE (Association of Consulting and Engineering) Awards - 2 September and the Resene New Zealand Institute of Landscape Architecture Awards - 13 October. 
Mayor Phil Goff says:"Te Wānanga and Te Ngau o Horotiu are superb new public spaces that are bringing vitality and vibrancy to central Auckland. These awards recognise the high quality of design in these projects and their success at making Auckland's city centre more vibrant and people-friendly.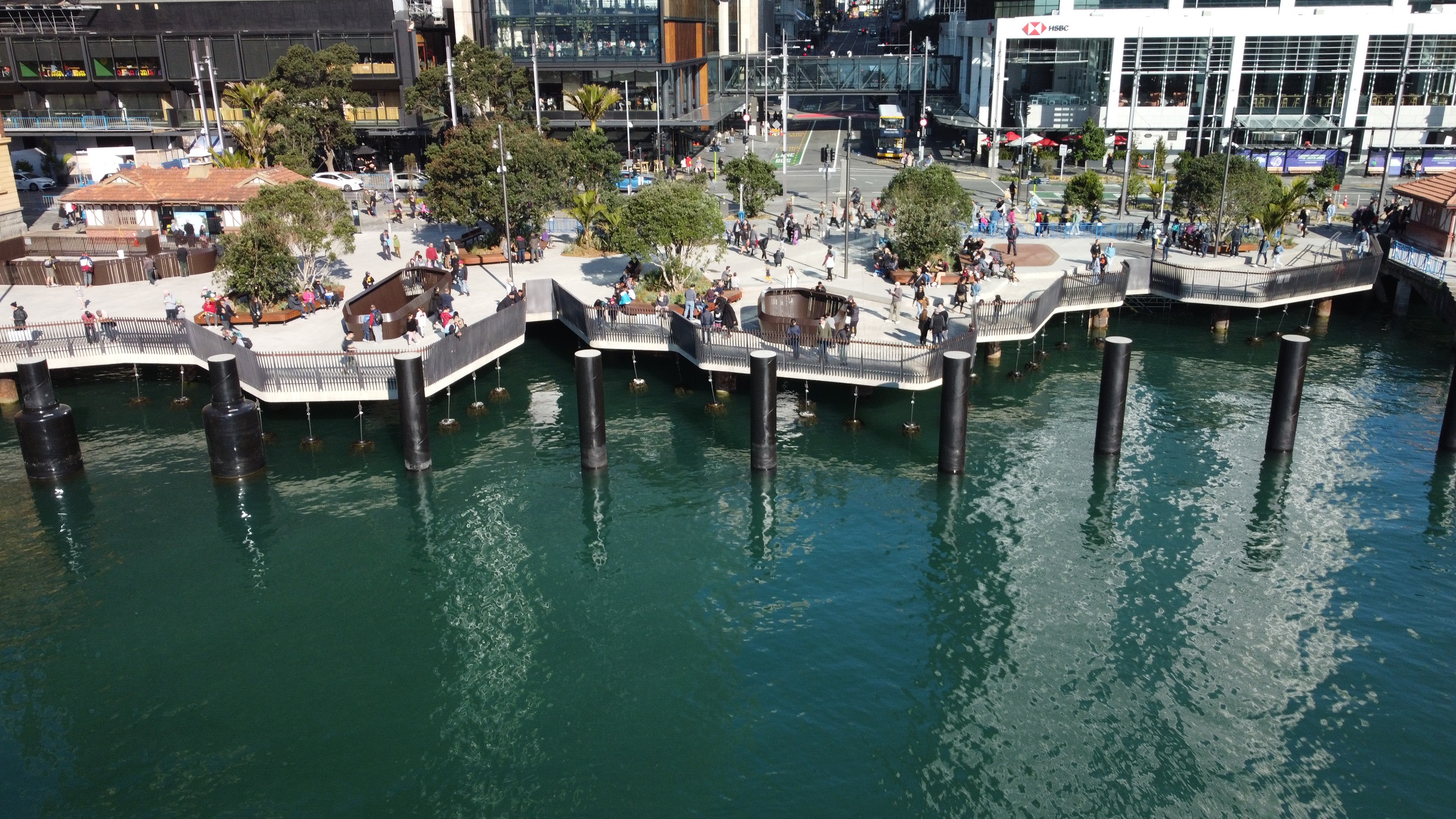 "Alongside other fantastic new public spaces that have recently been completed around the city — Federal Street, Te Komititanga outside Commercial Bay and Karangahape Road to name a few — they are part of an ongoing transformation of central Auckland that is making it a more pleasant, people-friendly and enjoyable place to live, work, visit, shop and spend time," he says.
The Downtown Programme is at the heart of one of eight Transformational Moves in the 2012 City Centre Masterplan, refreshed in 2020. It is part of the move called Harbour Edge Stitch which aims to unite Auckland's waterfront with the city centre.