When a plan leaps off the page and becomes reality, there's reason to celebrate.
One of eight Transformational Moves in the 2012 City Centre Masterplan, refreshed in 2020, the Harbour Edge Stitch is making spectacular progress in uniting Auckland's waterfront with the city centre.  
It's timely to reflect on how far the area has come.
These are among the multiple city centre projects delivered by Auckland Council, Auckland Transport and Eke Panuku in the past five years - Te Wānanga, Te Ngau o Horotiu, Quay Street, Karangahape Road, Westhaven Promenade, Silo Park Extension, Amey Daldy Park, Te Komititanga, CPO restoration, Federal Street, Queen Street Upgrade and Te Maharatanga o Ngā Wai in Sale Street.
Above: Wynyard Quarter, before and after
The Auckland Council group is proud to be delivering a joined-up vision with improved streets, lanes, spaces and the greening of the city centre. Public spaces provide the canvas for public life. They are said to be an important part of improving liveability for our fast-growing residential population, businesses and visitors.
Mana whenua have been integral to the design and transformation of the waterfront. Their depth of thinking and knowledge, reflected in the way the spaces look, feel and function, is ensuring the renewed Tāmaki Makaurau waterfront will be unique in the world. Read more here.
With mana whenua and other partners, the Downtown Programme team delivered a huge-scale, high-precision and complex group of six projects, including critical seismic strengthening of the century-old seawall, at one of the city's busiest convergence points. Read about the programme's multiple awards here. 
Quay Street is now a people-focused space with a clear connection to the sea. A single lane of traffic in either direction, wide footpaths, dedicated cycleways and Te Wānanga, the space reaching out over the water.
In 2021, Eke Panuku celebrated the tenth anniversary of Wynyard Quarter, a signature milestone in the double decade-long transformation taking place on the glittering waterfront.
Gyles Bendall, Eke Panuku's acting GM Design & Place says ensuring residents and visitors can move seamlessly along Auckland's waterfront has been a key consideration in the continued evolution of this city centre neighbourhood.
"Aucklanders have a strong affinity with the sea and opening up our waterfront neighbourhoods with better and safer connections to allow access to the water's edge has been an important part of our regeneration work. The completion of the Westhaven Promenade now offers continuous pedestrian and cycle friendly paths from the Harbour Bridge through Wynyard Quarter, adding to the connections that we are creating across the waterfront with plenty of opportunities to rest, seek shade or dip your toes in the waters of the Waitematā along the way," he says.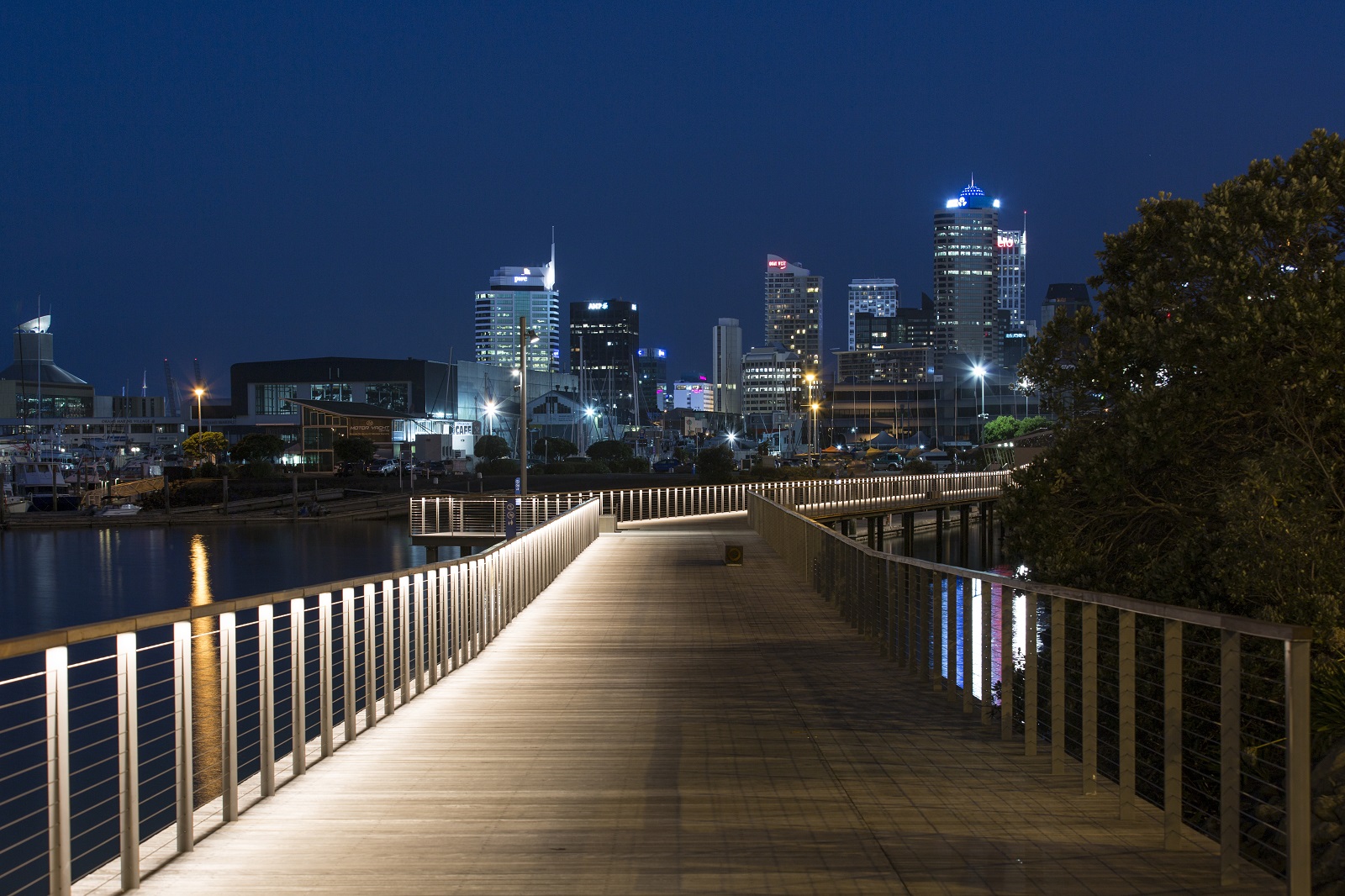 "What you see now is just the start, as the regeneration of this central city neighbourhood will continue to open up an array of exciting waterfront spaces for people to enjoy over the next two decades, aligned to the Waterfront Goals of being a public, liveable, connected, blue-green and smart working waterfront," Mr Bendall says.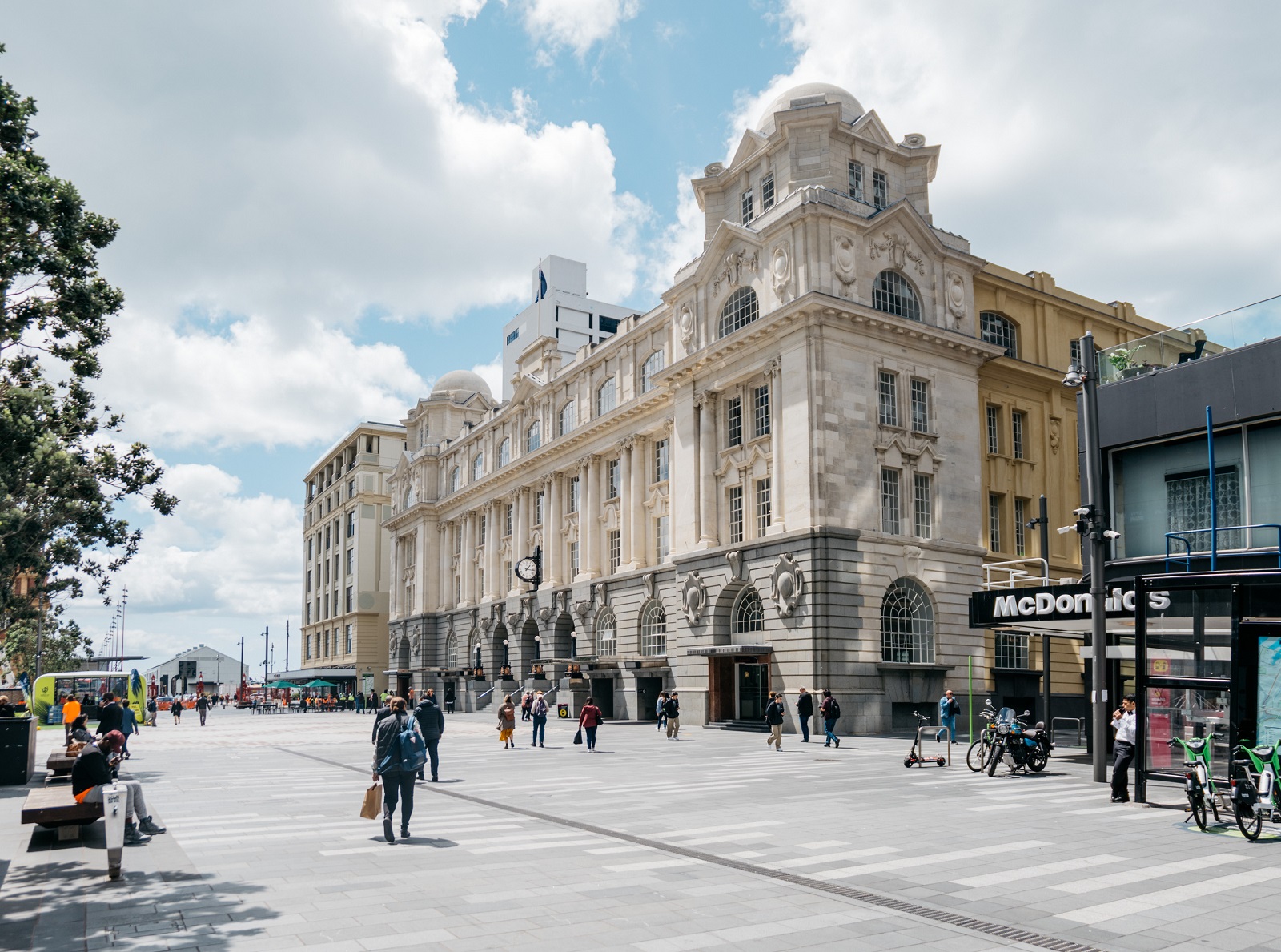 Early Māori voyagers seem to have known how special this place was when they arrived on these shores hundreds of years ago in providing one of this area's traditional names, Tāmaki Makaurau: the place desired by many
Realisation of the Harbour Edge Stitch, and its ongoing evolution, is another step forward in a masterplan that aims to see Tāmaki Makaurau live up to that traditional name.
City Centre Masterplan Refresh 2020
The City Centre Masterplan can accurately be described as everybody's plan. It is the product of extensive engagement with numerous partners and stakeholders across Auckland city centre.
The masterplan reads: 'The city centre is shaped by its historic and ongoing relationship with the Waitematā Harbour; transformed from a gritty industrial area to a much-loved destination for Aucklanders and visitors, supporting a sustainable working waterfront.'
Former Auckland Council Principal Urban Designer for Transport and Land Use Integration in the city centre, George Weeks, explained at the time of the refresh: "At a high level, our Harbour Edge Stitch shows what you can do when you have a positive, exciting, well-developed vision. It is the ultimate goal in urban design to develop a vision that reflects wide inputs and emerges as genuinely visionary.
"Involvement of many parties has been essential to its success. In itself, buy-in is crucial for delivery. Anyone can write down their idea of a vision; it's much harder to develop one that will then be delivered without compromises, dilution and delay. The collaborative approach taken by Auckland Council, Auckland Transport, Panuku and others has turned a good idea into a soon-to-be completed transformation of Auckland's gateway to the world
"This is what really impresses me about the Auckland waterfront," says Mr Weeks, a former Urban Designer at Transport for London.