There's 'paws' for celebration this week as Auckland Council's biosecurity dog team gather with their counterparts from the Department of Conservation and private contractors across the country for a 'nose to tail' convention.
Sixteen certified pest detection dogs and their handlers from around the country will spend a week in camp (16–20 October) on Motutapu Island.
"Within Auckland we have some of the most visited pest-free islands in New Zealand, so having these canines on the frontline who are mobile, fast and versatile is a critical part of our biosecurity detection capability," says Liz Brooks of Auckland Council's Biosecurity team.
"Generally, our pest detection dog team works in isolation, so coming together with others around the country doing this work allows us all the opportunity to upskill, share ideas and learn from each other," she adds.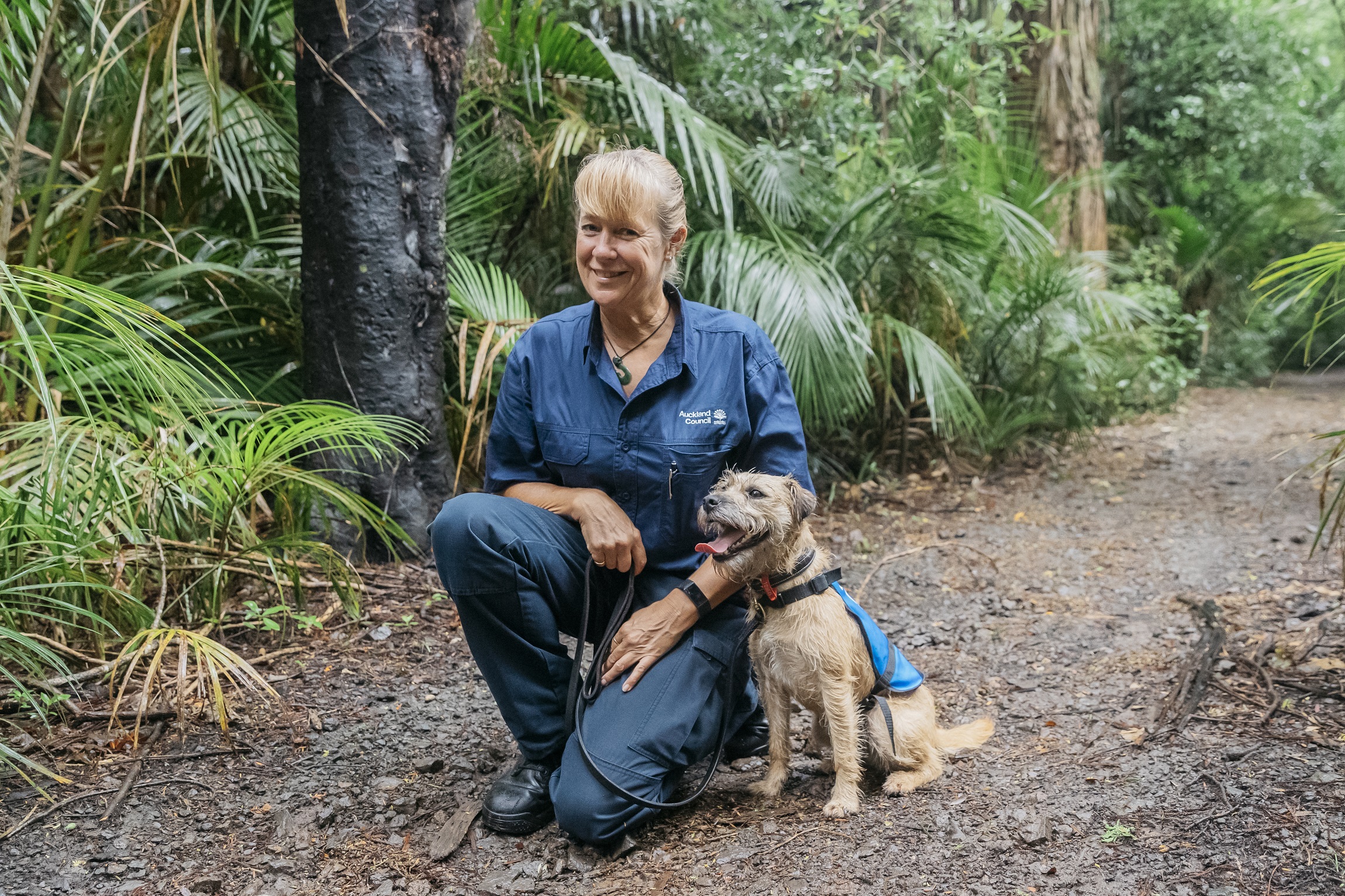 While together, the skills of both handlers and dogs will be put to the test as they carry out a sweep of the inner Hauraki Gulf islands for pests. The advantage of having a wide range of pest detection dogs covering a broad range of pest targets mean the islands will be given a thorough once-over.
"Our dogs have become an invaluable element of our biosecurity programme. Intercepting pests before they get out to the islands is key but ongoing surveillance of our pest-free islands to ensure they remain this way is equally important," says Rachel Kelleher, General Manager Environmental Services.
Auckland Council has the largest concentration of pest detection dogs and handlers in the country and is happy to have their colleagues join them for the intense blitz searching for unexpected or unknown pests that may have hitchhiked to one of the islands.
"We're delighted to welcome our mates to Auckland and excited to show them around our pest-free islands. And the extra resource won't go amiss; it gets pretty tiring out there running around all day; we cover so many kilometers," says Rosie the Border/Parson Terrier X.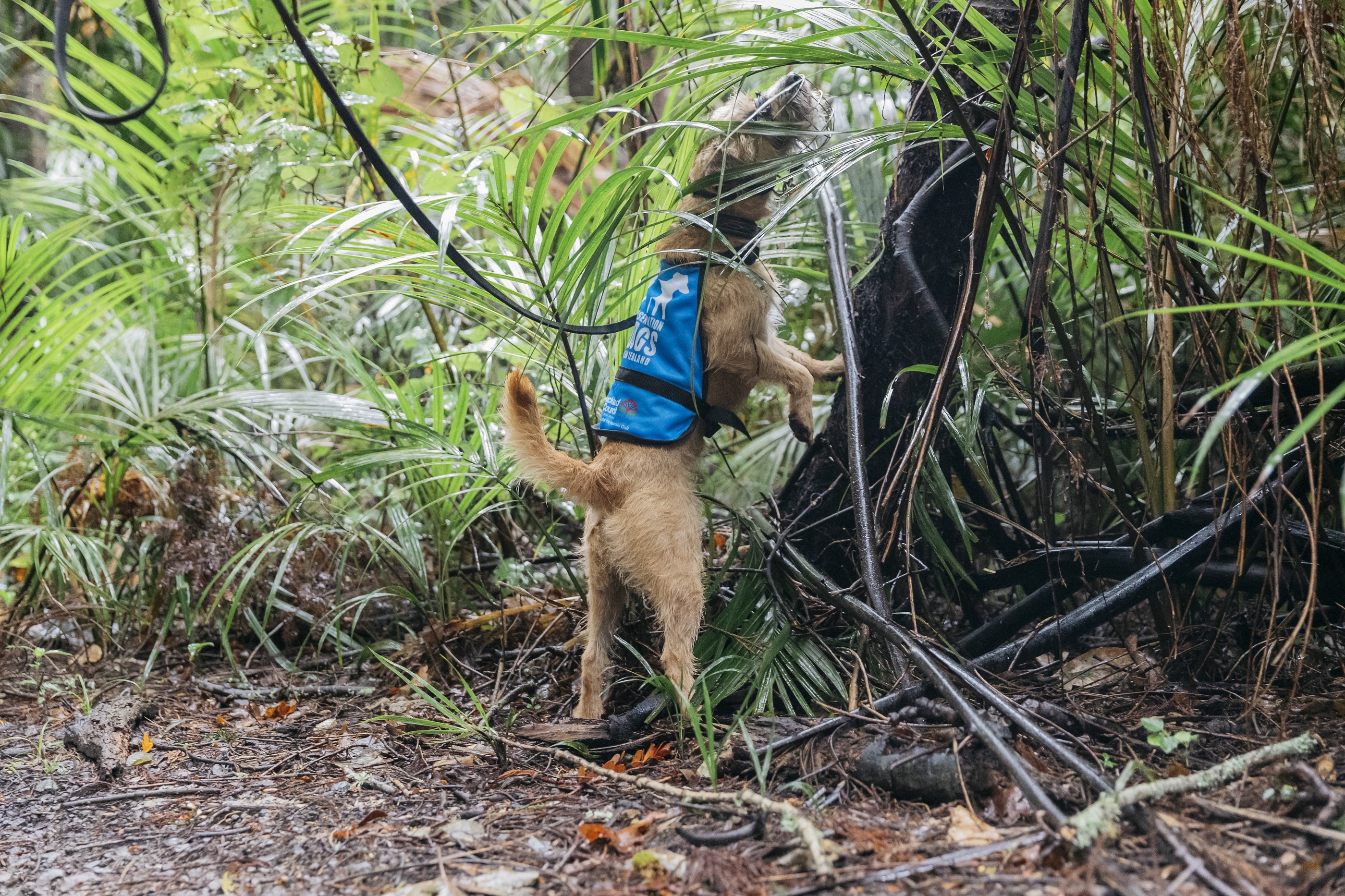 While rodents are Rosie's game and what gets her tail wagging, others on the camp have a nose for stoats, feral cats, rabbits, plague skinks and Argentine ants.
The pest-free islands the dog teams will visit over the week include the Noises, Rakino, Rotoroa, Motukorea, Pakatoa, Rangitoto, Motutapu and Motuihe. 
Keeping pests off these islands is a requirement for the Hauraki Gulf Controlled Area as these islands are home to many rare and endangered species; keeping them pest free is vital to their survival.