This year is Howick's 175th anniversary, and ahead of the official celebrations and various fun events, we're taking a step back in time to share the history of Howick and some interesting facts about the first settlers.
Timeline
Late 1840s
The first of the retired British army servicemen known as the 'Fencibles' arrived in Aotearoa. Between 1847 and 1854, 11 ships brought the 2500 Fencibles and their families to our shores, having sailed nonstop from Britain to Auckland. Waipaparoa / Howick Beach was the largest of their settlements, with others in Panmure, Onehunga, and Ōtāhuhu.
The men were offered free passage to New Zealand for their wives and children, a two-room cottage on an acre of land, a school for the children, and Anglican and Catholic churches.
This was "a heaven-sent blessing" for families looking to start a new life in a new land.
Some of the Fencibles came from the Midlands where the Industrial Revolution had created an extremely poor lifestyle. When they came ashore at Howick, the new settlers were welcomed by Tara Te Irirangi and Wiremu Te Wheoro, chiefs of tangata whenua iwi Ngāi Tai.
About two weeks earlier, carpenters and labourers had been sent from Auckland to build two 30m-long temporary weatherboard sheds – one for the women and children, the other for the men. Māori helped build raupō (bulrush) cottages and brought meat and vegetables to trade from their marae at Umupuia Beach.
1940s
After World War II, a lot of people relocated to Aotearoa, with some Chinese immigrants becoming market gardeners in Panmure. By the 1960s, they were joined by many more Asian families.
1989
Howick became part of the Manukau City district (which was created in 1965). Immigration was encouraged to enhance the multicultural community with many ethnicities and religions creating the spirit of peace, harmony and mutual cooperation.
2010 and beyond
After the amalgamation of the local council bodies to create Auckland Council, the area continues to be a welcoming multicultural community.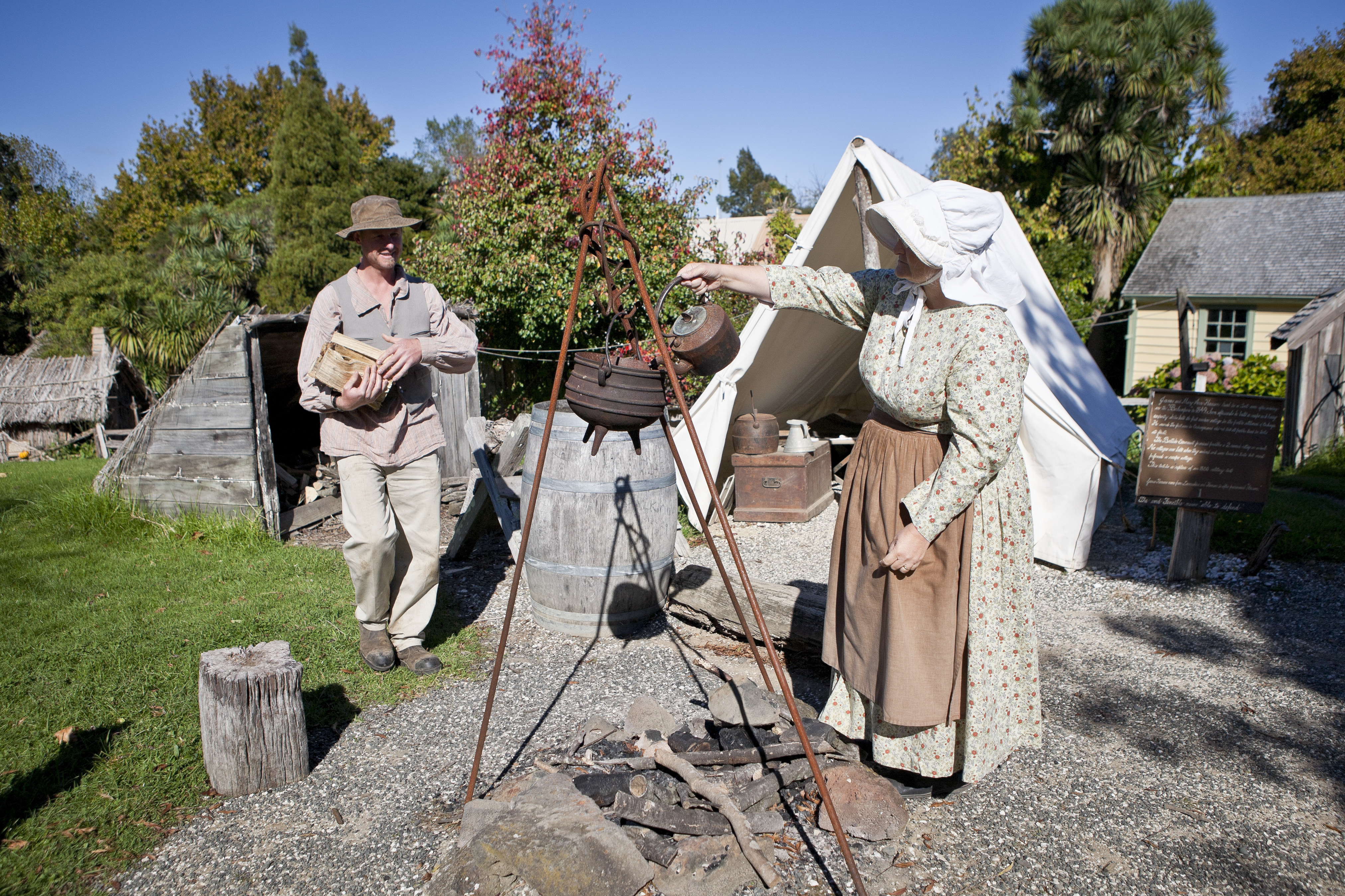 Interesting facts
The Fencible families had been at sea for more than 100 days when they finally arrived on Auckland shores.
The first two ships departed four days apart – Minerva from England, Sir Robert Sale from Ireland – and arrived in Auckland four days apart.
There were no cabins on board these ships, only blankets hanging between families for privacy.
The families were not permitted ashore at first and had to remain on board for around three weeks, taking in the view of Auckland's scrub-covered hills.
The arrival of the Fencibles and their families almost doubled the European population of Tāmaki Makaurau.
Bishop Selwyn arranged a picnic for the newly arrived children at St John's College, where the boys were allowed to run races and the girls played 'suitable ball games'.
When the families were finally allowed ashore, they landed at Owairoa Beach – Howick was not yet built.
Celebrate with us
There are plenty of ways to join in the fun.
The main event of the anniversary celebrations is the beach picnic for families at Howick Beach on Saturday 12 November. There'll be paddleboards, kayaks, small yachts, swimming, a bouncy castle, and lots of food trucks.
At 2.30pm there will be a ceremony at Fencible Walk on Picton Street, where a plaque commemorating the anniversary will be unveiled.
On Sunday 13 November, Howick Historical Village is hosting a 'Settling In' live day, with re-enactments showcasing challenges the Fencibles faced on their arrival.
The 175th-anniversary celebration is proudly funded by Howick Local Board, and there are a lot more events planned right up until Christmas. Visit the Howick 175 website to see the full schedule.